The website for "Davos in the Desert"—the Saudi Arabian investment conference hosted by crown prince Mohammed Bin Salman—was hacked in unsubtle ways today (Oct. 22).
The Future Investment Initiative (FII) site splashed longstanding accusations of terror financing alongside images of portraying official Saudi complicity in Jamal Khashoggi's murder rather than conference information. Numerous executives, investors, and journalists have already pulled out of the conference in light of Saudi involvement in Khashoggi's death. (The kingdom has so far provided conflicting statements in admitting he was killed in its consulate in Istanbul.)
Screenshots taken by Nahayat Tizhoosh, an associate producer for CBC News Network, show that hackers posted images and statements that also called out US support of the kingdom and Saudi Arabia conduct of its ongoing war in Yemen. One of the hacked pages featured the following statement:
For the sake of security for children worldwide, we urge all countries to put sanction on the Saudi regime. The regime, aligned with the United States, must be kept responsible for its barbaric and inhuman action, such as killing its own citizen Jamal khashoggi and thousands of innocent people in Yemen. The medieval Saudi regime is one of the sources for #Terrorism_Financing in the world.
Another hacked page showed a list of usernames and contact information claimed to expose "thousands of terrorists and spies in the Saudi regime who perform malicious activities around the globe." There were also counters at the top of the screen that purported to show how many civilians have been killed in the conflicts in Yemen and Syria and listed the combatant groups Saudi Arabia controls. There were also videos that appeared to feature prominent figures from Saudi Arabia, including the crown prince—it is not clear what the videos are about, but they were shown under the headline "Shaping the #Terrorism_financing in The World."
The FII website stopped showing the hackers' messages earlier today, and displayed an error page instead. However, the site has now returned to normal.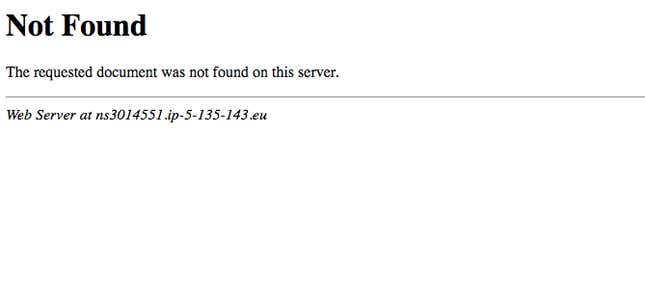 Update: This story was updated with the news that the FII site has returned to service.