It's been an impressive run for OnePlus. The Chinese smartphone manufacturer has gone from nonexistence to obscurity to being one of the most popular high-end smartphone companies in the world in the space of five years. Spending relatively little on advertising, the company has managed to dominate markets like India, keeping out the likes of Apple from lucrative markets.
The company has done what few others seem to be capable of—building great products with a strong reputation, for prices that don't break the bank. It's released a string of strong Android smartphones, building up a vocal and loyal fan base, and at multiple events around the world on May 14 (which its fans paid to be at), it released its latest phone, the OnePlus 7 Pro. Like all its previous devices, the 7 Pro is meant to stand up to any other flagship device on the market.
In the past, the company's phones have been solid Android devices that I've recommended to anyone not looking to spend top dollar on a Samsung, Google, Huawei, or Sony phone. But the devices have always had compromises, corners cut to save on cost, like average cameras or plastic casing. But the 7 Pro is meant to be different—it has Pro in its name, after all—which is why it costs considerably more than any phone the company has released before. It's $150 more than the phone it released just last year.
Quartz spent the past week with the OnePlus 7 Pro to see if it could live up to what its larger competitors are releasing.
What's good
The best camera on a OnePlus phone. OnePlus phones have always had fine cameras. They were never standout features, like the cameras have been on iPhones, Samsungs, and other smartphones, as they were an area where the company could cut down on costs by not putting in the top-of-the-line imaging technology. But the OnePlus 7 Pro is meant to be able to hold its own against other flagship devices, and I feel safe in saying this is the first OnePlus that actually can. I was skeptical when OnePlus told me to make sure to use the phone on my vacation, given the company's camera history, but after a few shots, I decided to take all my photos on the phone.
The back of the 7 Pro has three cameras: The main one is a massive 48 megapixels, then there's a wide-angle and telephoto lenses that are 16 and 8 megapixels respectively. This camera setup mirrors what's found on Samsung's latest phone, the Galaxy S10+, and Huawei's P30 Pro. DxOMark, a camera industry benchmarking company, gave the OnePlus 7 Pro the third-best score it's ever given out, just behind Huawei, and a few points above the Galaxy S10+. And it's clear why: The photos I was able to take were amazing.
Here are a couple samples (though be warned, our site slightly compresses all images uploaded to it):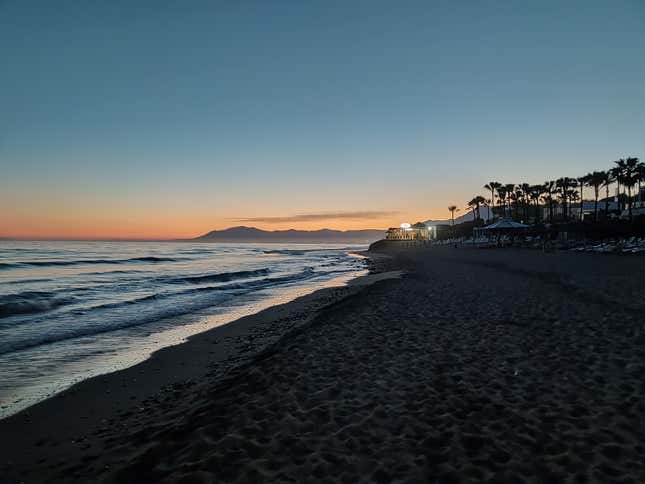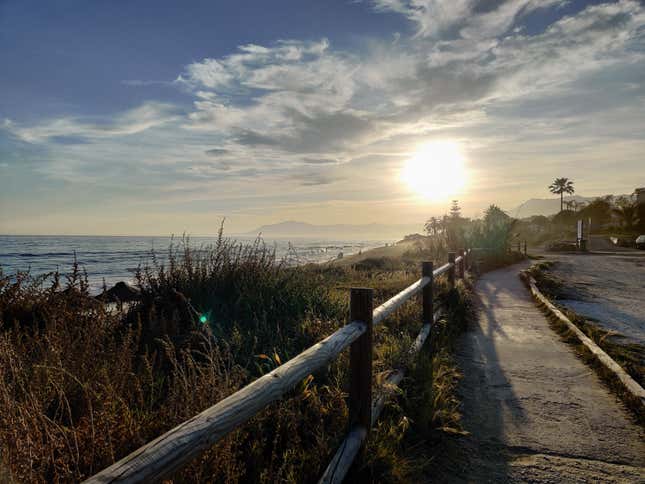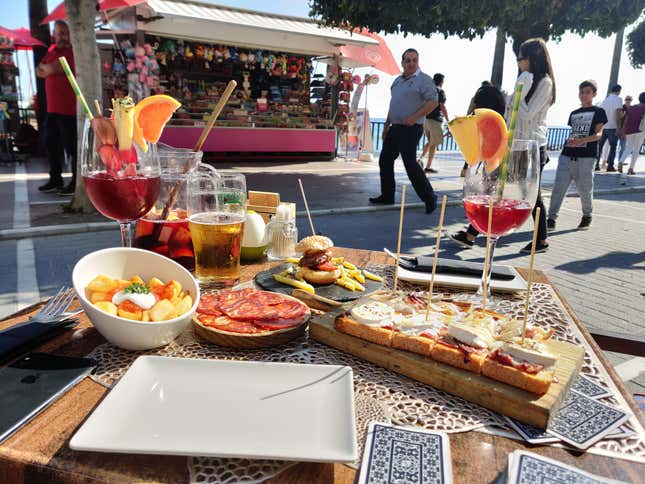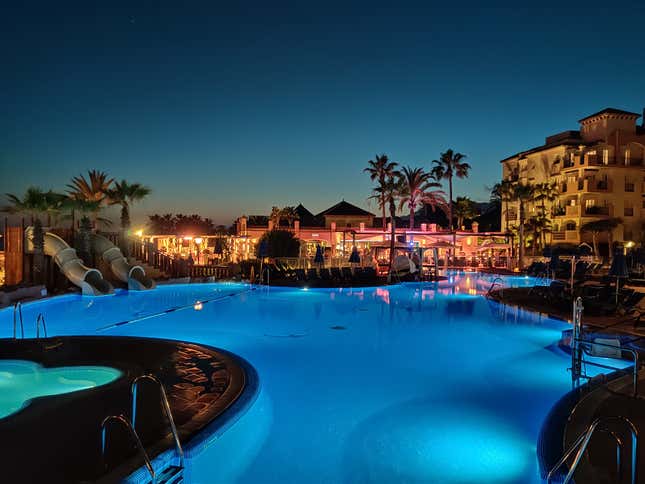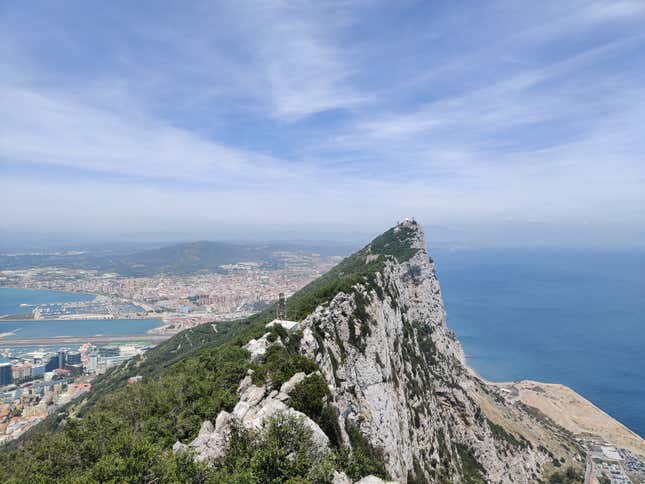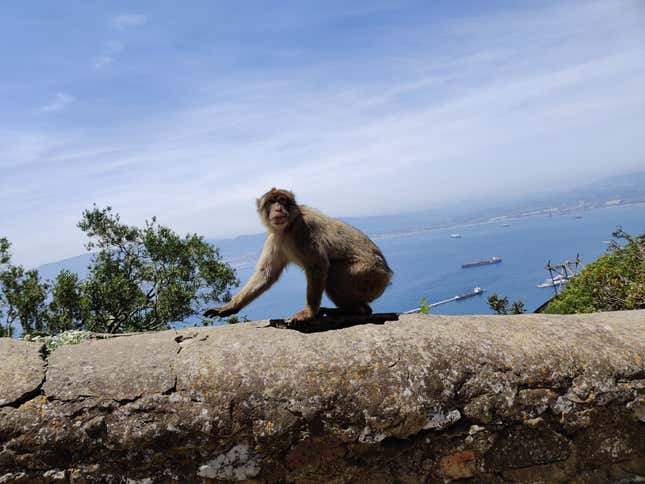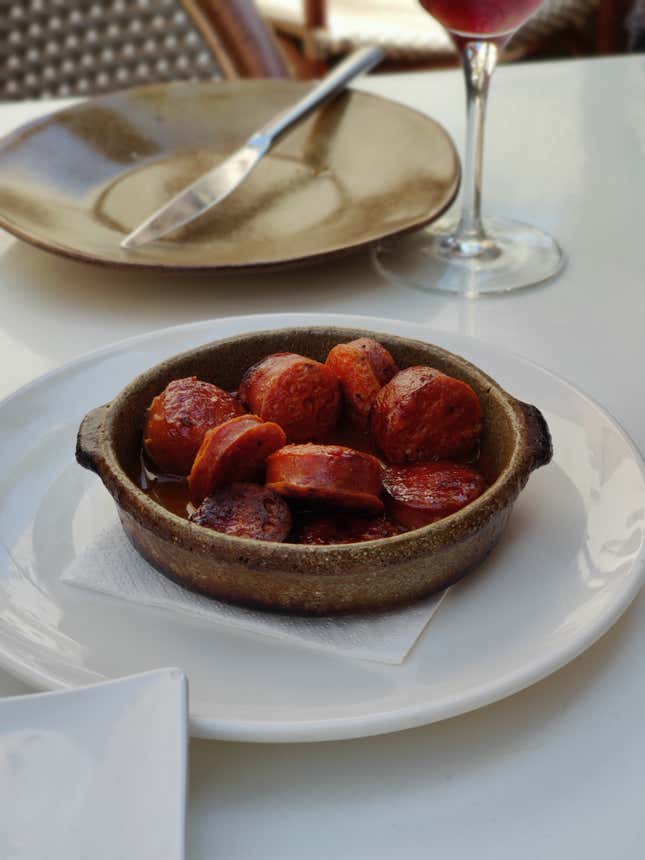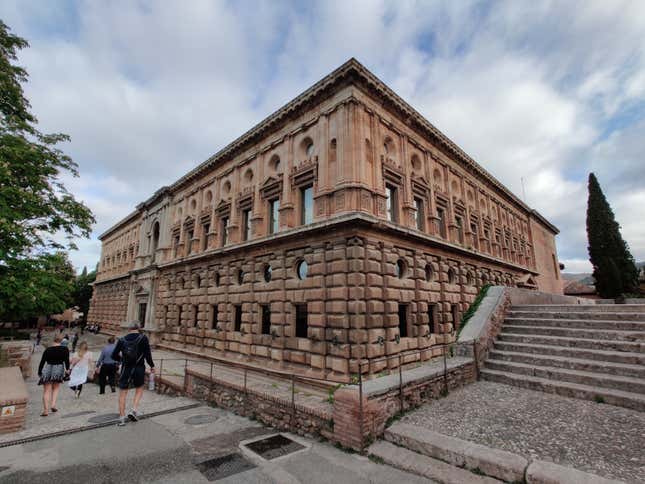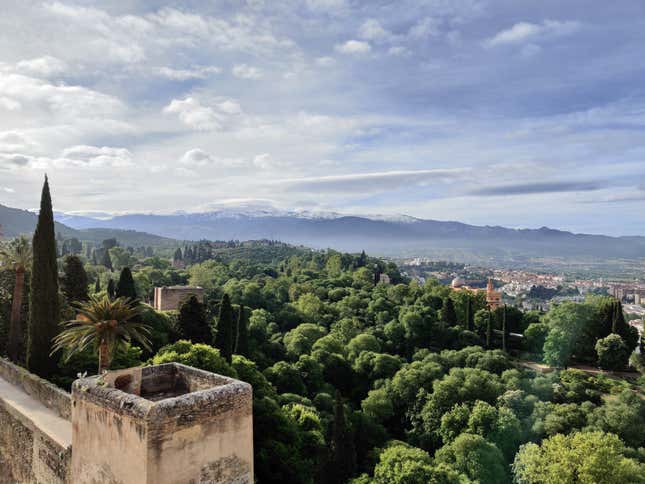 The front-facing selfie camera, though, is just decent. It takes fine photos and has a passable portrait mode, but they're not really anything to write home about.
Great display. The 7 Pro features a giant 6.67-inch high-definition AMOLED display with a 90 Hz refresh rate. If that all sounds like gibberish to you, basically that means it's a super-sharp screen that refreshes everything on the screen 90 times each second, meaning the experience of scrolling through tweets, writing on the screen, playing games, or watching movies is extremely smooth. It's easily one of the best displays I've experienced on a smartphone.
Fine battery life. OnePlus told me that the 7 Pro should last well over a day in most use cases, and with a large 4,000 mAh battery, it likely should. Unfortunately, I didn't really have any regular days with the phone, as I was using it on vacation, and to its fullest each day, including hours of Google Maps navigation, taking over 2 GB of photos (I honestly wish I could include them all in this review), and hours of reading on the Kindle app. So while the battery never really lasted a full day for me, I was using the hell out of the phone.
Super-quick charging. Using OnePlus' proprietary "Warp Charge 30" cable and plug, you're able to restore about half of the phone's battery life in 20 minutes. So even when using the phone as much as I did, I never really was long without a charge. (OnePlus also threw in the charging adapter for a car's cigarette lighter, which also charged rapidly and was a godsend on last week's long car rides—when I remembered to bring it in the car.)
It's powerful. It's a big phone with a massive display, so perhaps it's not surprising that it can pack up to 12 GB of memory. It also has up to 256 GB of storage, and uses Qualcomm's latest Snapdragon 855 processor. Whatever you're doing with it, apps feel fast and smooth.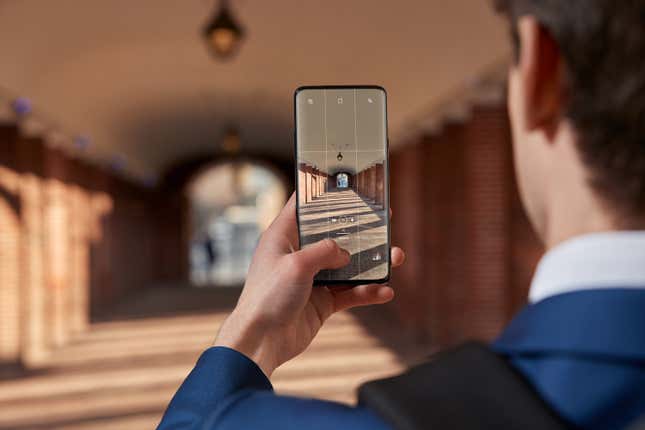 Minimal junk. Unlike many other Android phone makers, OnePlus doesn't stuff its phones full of useless apps and additions to the operating system that make it sure it feels like they've made an imprint on the operating system, when much of the stock Android OS is good enough on its own. Its OxygenOS system includes decent approximations of two of Apple's better built-in apps too—weather and the photos gallery. (That being said, OxygenOS does come with Netflix installed, for some reason.)
It's a OnePlus. I've said this in pretty much every review of a OnePlus phone I've written, but the company makes small changes to the standard Android experience that are truly additive, rather than gimmicky. Tapping the screen twice to wake up the device; having a physical three-way sliding button to switch between silent, vibrate, and ring; the built-in screen recorder; and the new "Zen Mode" that disables just about everything distracting on the device for 20 minutes—these are all additions that make using a OnePlus more pleasant than most other Android smartphones.
It's (relatively) cheap. The defining feature of OnePlus phones has always been their price. The first OnePlus I reviewed, the Two, cost only $329 when it launched in 2015, and it was leaps ahead of any other device around that price. The same can be said for the OnePlus 7 Pro, even though it costs $669. But that's only because its competition has gotten so much more expensive too—the new Samsung Galaxy S10 costs $900, and the iPhone XS starts at $1,000. Just a few years ago, Apple and Samsung's high-end phones cost closer to the $750-$850 range, so while the OnePlus 7 Pro is a big jump over older models, you're still getting a phone that can do just about everything the biggest phones on the market can do, but at about two-thirds of the cost.
What's not so good
Fingerprint scanner is finicky. OnePlus now embeds its fingerprint scanners under the screen, and they're a little less accurate than others that appear elsewhere on rival phones. Most times you'll get the phone to unlock on the first or second try, however.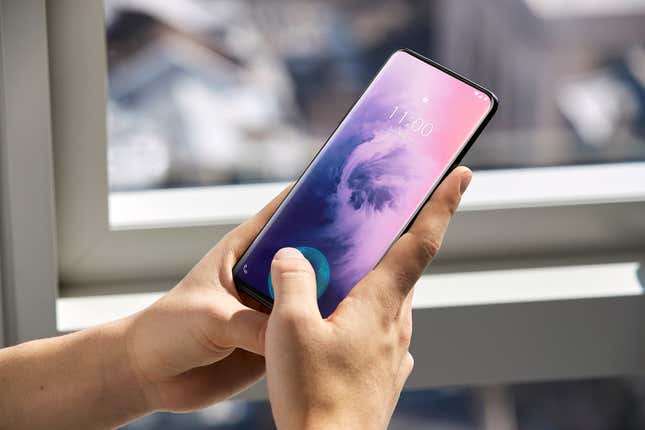 Selfie camera feels like it'll break. The little pop-up periscope-like front-facing camera is a neat way of ensuring the front of the phone is mainly screen, but I have doubts that it will stand up to the abuse of a clumsy selfie-obsessed owner. That being said, the device is smart enough to know if it's being dropped and automatically retract the camera, and the camera can apparently support the weight of a 40-pound block without snapping off. But then again, the exposed camera jiggles if you move it, and Samsung assured us that the Galaxy Fold had been thoroughly tested. Remember how that turned out?
Facial recognition is poor. This isn't really a deal-breaker as most smartphone facial recognition systems aren't that secure in the first place, but the 7 Pro's camera couldn't recognize me after I put on a baseball cap and my sunglasses. That was a bit of a problem on my vacation.
No wireless charging, still! Other than a sub-standard camera, the thing that's stuck out the most that OnePlus's phones lack that other flagship devices have offered is conductive wireless charging. I'm sorry to say the 7 Pro still doesn't have wireless charging, as the company said it doesn't feel the technology currently lives up to the fast-charging standards its own charging technology provides. Even if that's the case, I still really like being able to drop my phone on a charging pad at night and forget about it.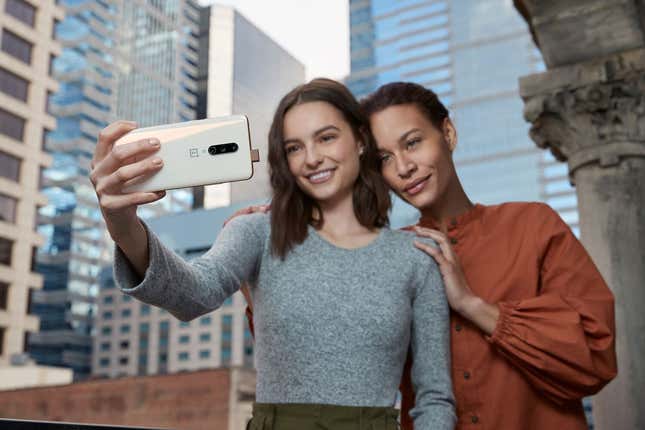 Scratches rather easily. I had the "Nebula Blue" 7 Pro, and although the phone was really only ever on its own in my pocket (and occasionally at the bottom of my backpack), there's already scratches on its blue glass back.
No headphone jack. OnePlus, like just about every other major smartphone maker, has succumbed to removing the headphone jack in favor of making its own wireless headphones that it would also like you to buy. The company also just released its Bullets 2 wireless headphones, which retail for $100.
It's not water-resistant. Perhaps unsurprisingly given its pop-up camera, the 7 Pro is not water-resistant. But then again, submarines have periscopes, and they do fine in water. The 7 Pro can survive a small spill, though.
It's big. This phone is 6.4 inches tall, about 3 inches wide, and weighs almost half a pound. It's a fantastic phone, but you're going to need large hands and big pockets to be happy with it.
Should you get one?
Whenever anyone asks me which phone to get (or really any type of product, honestly), I tell them to go with the best and newest that they can afford, and usually with brands they trust. After a half-dozen really great phones, I think the OnePlus has built up that trust for me, and the 7 Pro is probably the first phone I'd recommend regardless of its price. It's considerably cheaper than other Android flagship phones, and can go toe-to-toe with any of them. It's truly an excellent device that just about any smartphone owner would be happy to own.
There are caveats to that, though: If you have trouble operating a large smartphone, you shouldn't get this phone. It's considerably bigger than every OnePlus before it. There's also not really a compelling-enough reason to switch from an iPhone if you're already comfortable with iOS. But if you want an Android phone and can stand the size, this phone is absolutely worth considering. It's the best phone I've used under $700, and as good as many I've used that cost hundreds more.