The Communist Party's wide-ranging crackdown on luxury spending has already taken a very public toll on hotels, mooncake bakers and brewers of the powerful liquor called baijiu. Ahead of Chinese New Year celebrations, a week gift-giving and family festivity that begins Jan. 30, here's a look at some other less-noticed industries feeling the pinch from the government's new-found austerity.
Pop idols: Local and national television channels, which are predominantly government-run, have slashed spending on New Years extravaganzas, both the Dec. 31 and the lunar variety. Just two years ago, Chinese channels spent 200 million yuan ($33 million) on 16 New Year's Eve shows with of celebrities including Canada's Avril Lavigne (who sang "Girlfriend"), Hong Kong superstar Faye Wang, and Taiwan's Jolin Tsai. The year before, Shakira performed "Hips Don't Lie."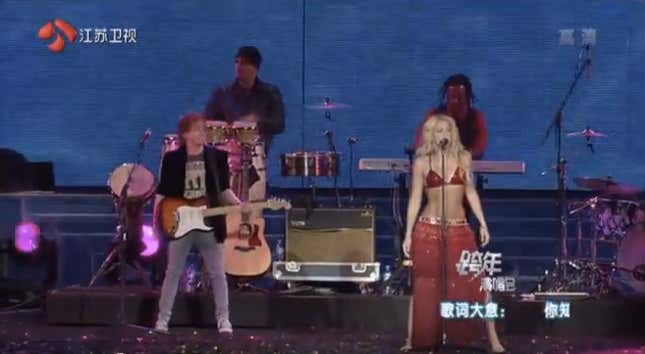 In 2013 only four television stations hosted New Year countdown galas, and they invited talent from their own shows—artists that are already on contract, like the stars of China's recent reality show hit about fatherhood. "I planned to make a fortune by attending those New Year countdown galas, but it's no good this year," one anonymous pop star told Xinhua. She arranged to "make do" on a satellite station, but still had to cut her performance fee.
Sumatra and Malaysia's bird's nest farmers. Birds nest and sharks fin soup, among other celebratory treats, were banned from official banquets last month. China buys an estimated 60% of the world's edible birds nests, mostly from Malaysia and Indonesia, where nests are cultivated in large windowless buildings. Annual revenues from the sale of the protein-rich nests of the swiftlet were estimated at $5 billion before the ban.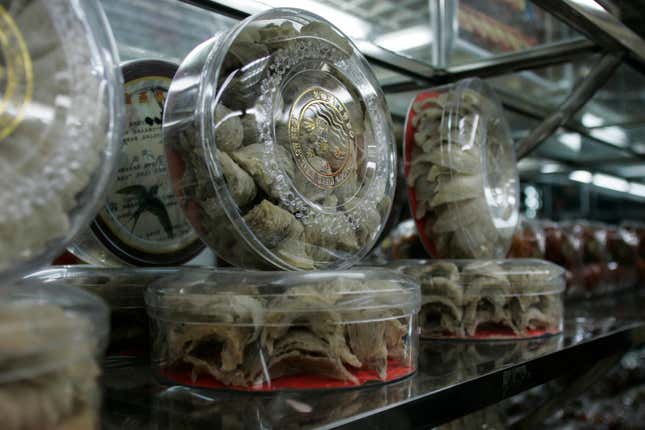 Calendar printers and card makers. Jinxiang in Zhejiang Province is known as "desk calendar town" because it produces over 80% of China's calendars, with sales often hitting 1 billion yuan a year. Business and offices would traditionally distribute opulent calendars and greetings cards to their customers to demonstrate their generosity. But in late October, the Communist Party banned officials from using public funds to send New Years' Cards and calendars, resulting in thousands of cancelled orders in Jinxiang, according to Legal Daily. At the end the 2013, stores were shuttered and streets abandoned. "We used to have big orders from banks, insurance companies, but they're not buying any more," veteran calendar maker Pan Lingru told CCTV.
Fireworks manufacturers. In November, the government banned officials and state-owned enterprises from handing out fireworks, among other gifts. Sales were already dropping thanks to anti-air pollution campaigns.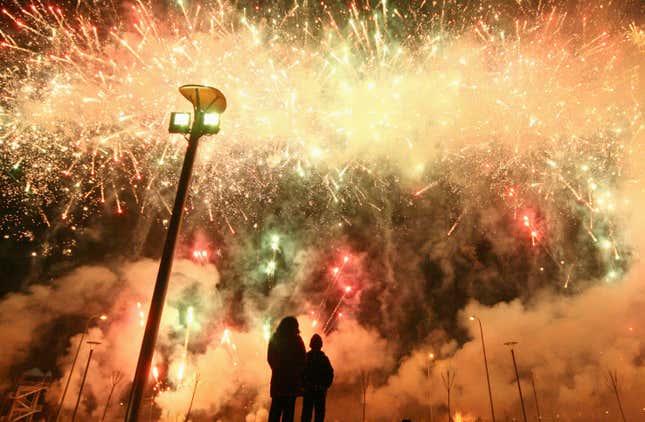 Yangtze saury fishermen: The saury, a forearm-length slender silver fish once common in the Yangtze River, has become a coveted holiday luxury item due to its scarcity, and commanded as much as 16,000 yuan a kilogram in 2012. By April of 2013 the price was down to 6,000 yuan per kilogram.
One profession not yet affected by the ban: Ice sculpture artists, at least those based in the Xinjiang Uighur Autonomous Region, where artists were sculpting horses for the upcoming year of the horse.