So, yes, the US jobs report was disappointing, with a scant 74,000 new jobs reportedly created in the month of December. That's the weakest month in three years.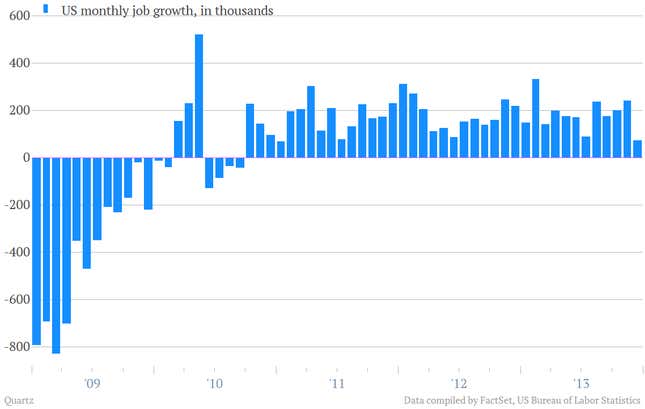 But something doesn't smell right about this report. For one thing, it jibes with hardly any of the other data we've been getting about the US labor market lately.
It does, however, make sense in the context of a spike in US jobless claims that we saw during the "reference week" of the jobs report. (The monthly jobs report is based on surveys of employment in a single week of the month.)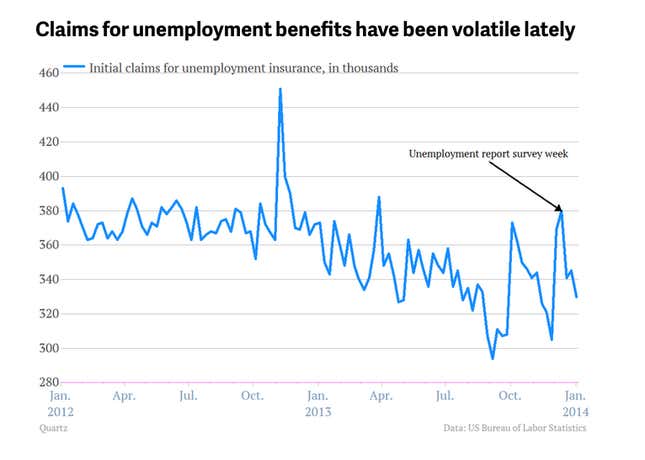 You'll notice that the spike has subsequently disappeared, suggesting that it may have been due to some other factors (Technical? Weather? We don't know) that don't represent a real change in the trajectory of the US economy. And that seems to be the way the market is interpreting the jobs report too. It's also worth noting that the jobs report's margin of error is ±90,000 with a 90% level of confidence, meaning that in one month in ten, it's likely to be off by 90,000 or more. Economists are expecting the figure will be revised.
US stock futures are still in positive territory. And while there has been a bit of money flowing into US Treasurys, it's not as if there's a huge rush to safety driven by deep concerns about the economy. The market believes that this is a blip that's better ignored. And for once, we're going to say the market is right.