One thing is clear from Facebook's earnings report this week. The company is absolutely killing it in mobile.
As we reported yesterday, its mobile monthly active user base has crossed the 1-billion threshold. It has 100 million more active "mobile only" users than Twitter has total users. And most importantly, from an investor perspective at least, the company is also doing quite a stellar job of monetizing its mobile user base. It now makes 59% of its revenue from mobile, and here's why that's good news:
Advertising rates on Facebook are soaring…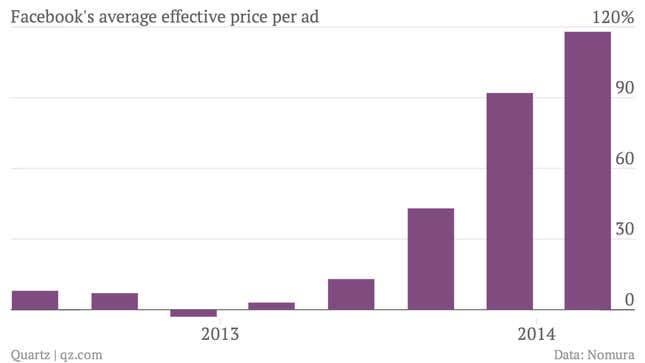 According to an analysis by Nomura, the average effective price per ad was up 118% during the first quarter of 2014. The investment bank attributes the increase to a "a continued mix shift to mobile," which has higher pricing and fewer ads, due to  a different format.
Even though people are seeing fewer ads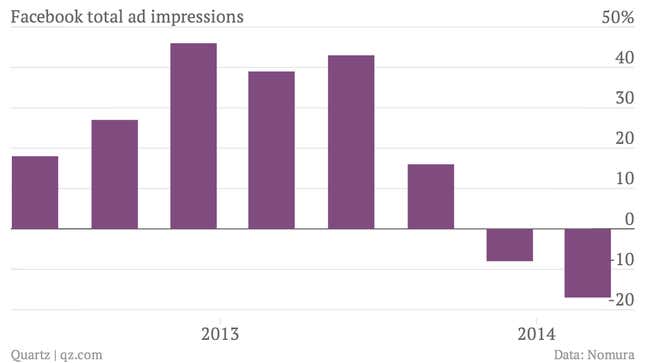 This time a year ago, people were blaming Facebook's efforts to transition to mobile for all kinds of ills. So the company's ability to succeed in that space looks like a pretty remarkable achievement.