Japan's trade deficit remained bad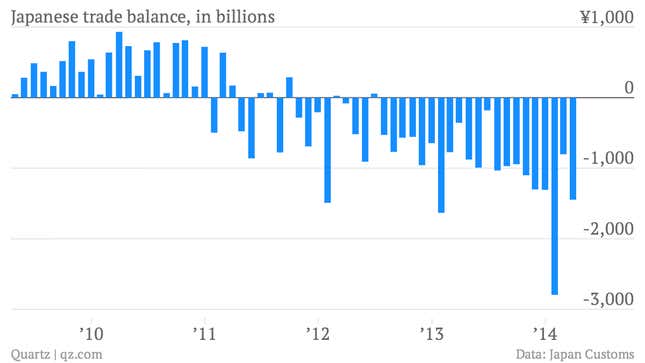 In March, a surge of imports (ahead of an April tax increase) combined with the weakest export growth in a year.
US existing home sales stayed soft…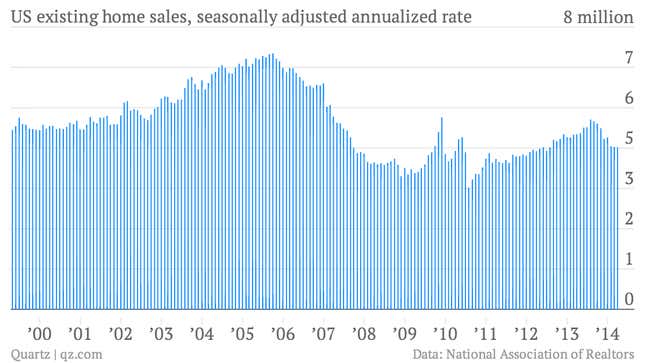 Sales declined for the third consecutive month, although it's unclear if the spring weather will bring a rebound.
…and new home sales dropped sharply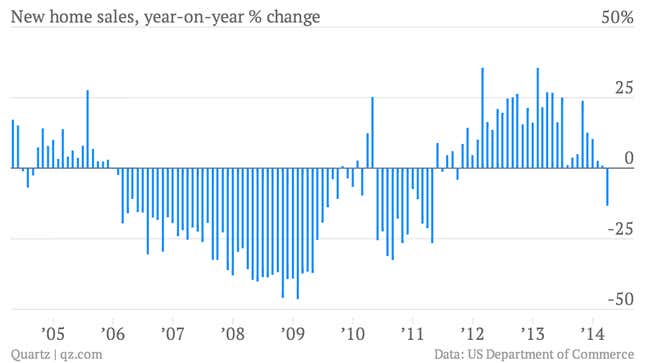 Some think the problem could be lack of supply.
China's manufacturing sector contracted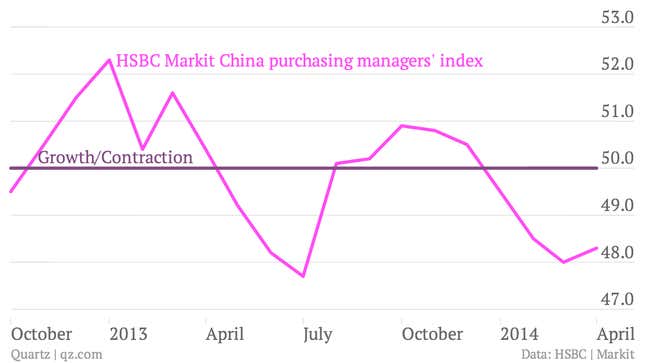 That's one of the reasons Chinese stocks have been doing so poorly.
 South Korea posted solid first-quarter GDP growth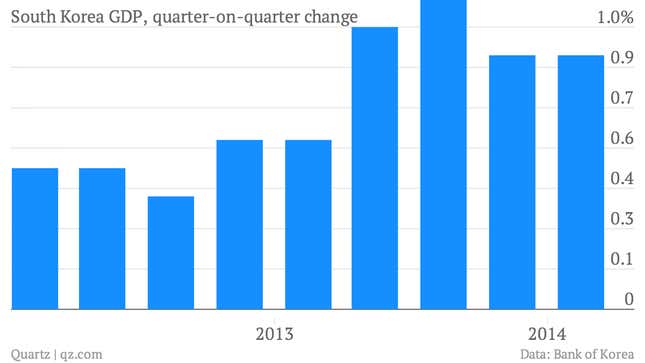 Housing construction and exports led the way.
US durable goods orders rebounded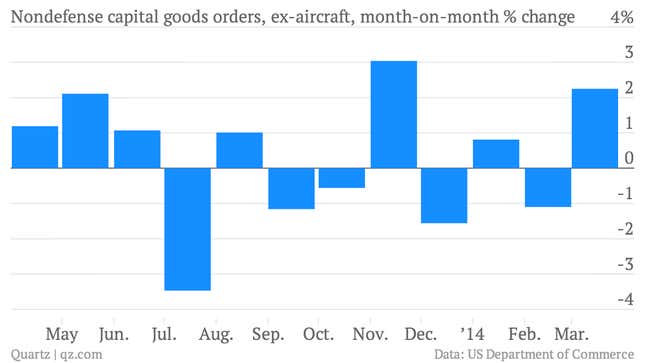 The core reading—nondefense capital goods orders, excluding aircraft—also suggested strength in business spending.
April inflation in Tokyo surged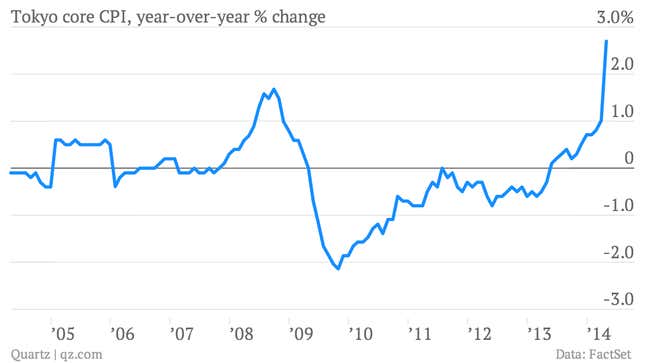 Thanks to the new VAT tax, April prices in Tokyo rose by their fastest pace since 1992.
Brazil's current account balance narrowed a bit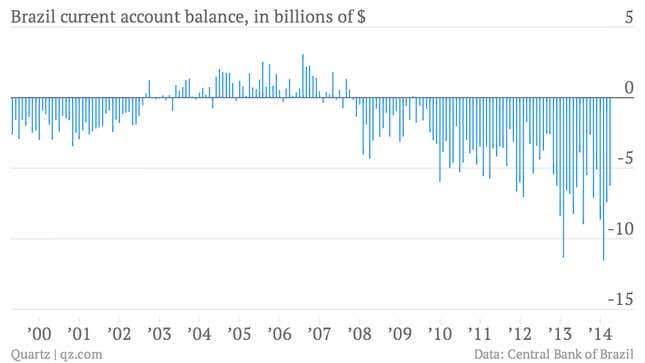 But it still shows Brazil is very dependent on foreign lending.
The mood of American consumers improved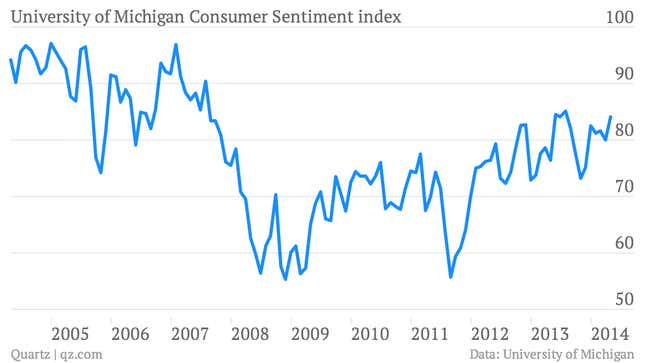 The University of Michigan gauge of consumer sentiment is flirting with post-crisis highs.