Though we already had a few big signs that the Chinese government was stimulating the economy with gusto, the latest data on investment, released today, offers even more conclusive evidence. Here's a look at where capital is flowing these days, courtesy of Société Générale: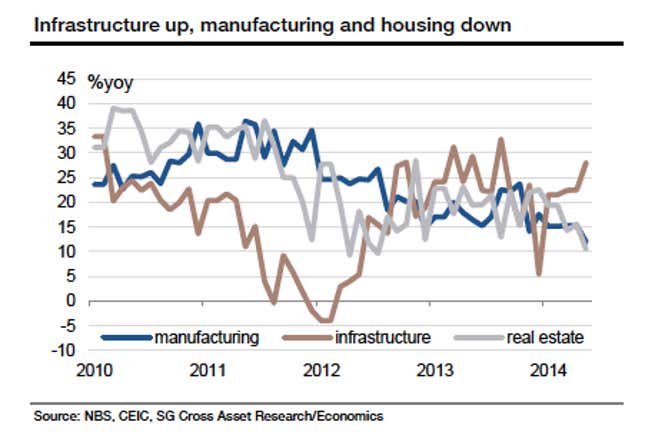 As you can see, infrastructure investment growth ramped up from 22.5% in April to 28% in May—the fastest rate in nine months.
That suggests China's leaders are hitting the stimulus pedal hard—as does the fact that fiscal spending bounced last month too. May's 25% jump in government spending (paywall) was a marked break from the 10% average monthly increase in the first four months of the year.
Where's this money coming from? The government has twice lowered capital reserve requirements for banks in recent weeks, effectively pumping more money into the system (more on how that works here). And even though the central bank is reportedly worried about inflation (paywall), it seems to be resorting to pumping more money into the system, as evidenced by the unexpected uptick in May lending: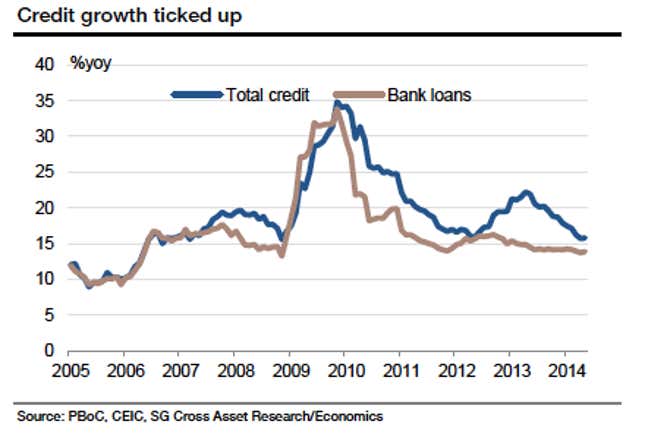 The blue and gray lines in the chart at the top tell you why China's leaders are going whole hog. Manufacturing investment's 11.9% increase was the slowest in a decade, notes SocGen.
But an even bigger worry is real estate. Property investment growth fell to a 22-month low of 10.4% in May. Property sales fell nearly 11% last month, while housing starts shrank by around 8%. "The housing downturn is still playing out and has shown no sign of turning around," wrote SocGen economist Wei Yao.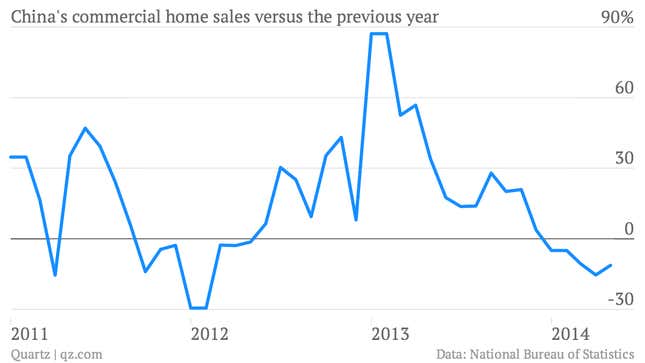 China's leaders appear to agree: Earlier this week, the State Council, China's cabinet, unveiled plans for even more infrastructure projects.