The numbers: Strong. Profits at the world's second-largest clothing company (behind this one) leapt 25% in the second quarter to SEK 5.81 billion ($875 million)—the strongest growth in more than four years. Sales excluding VAT increased by 20% to SEK 37.83 billion from SEK $31.64 billion.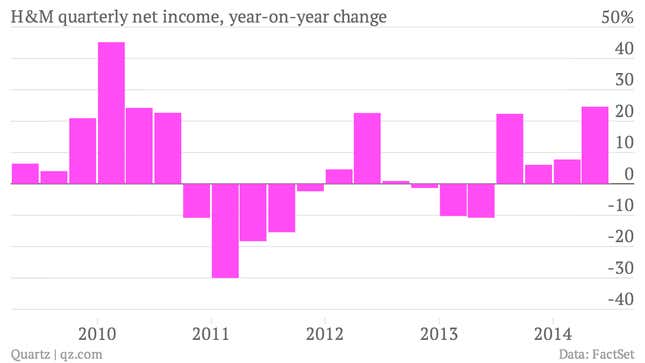 The takeaway: Although gross margin slipped to 60.8% from 61.1% a year earlier, this was an expectation-beating quarter for H&M—especially when compared to the most recent earnings from rival fast fashion retailer, the Zara-owning Inditex, which reported a sharp drop in profits last week.
What's interesting: H&M continues to expand aggressively, with 3,285 stores open around the world, up from 2,908 last year. The company announced plans for a total of around 375 new stores, mostly in the US and China, by the end of the year. The retailer will also start adding more online markets to its worldwide reach, starting with Spain, Italy, and China—the retailer's sixth-largest market in the second quarter, and clearly a growth opportunity.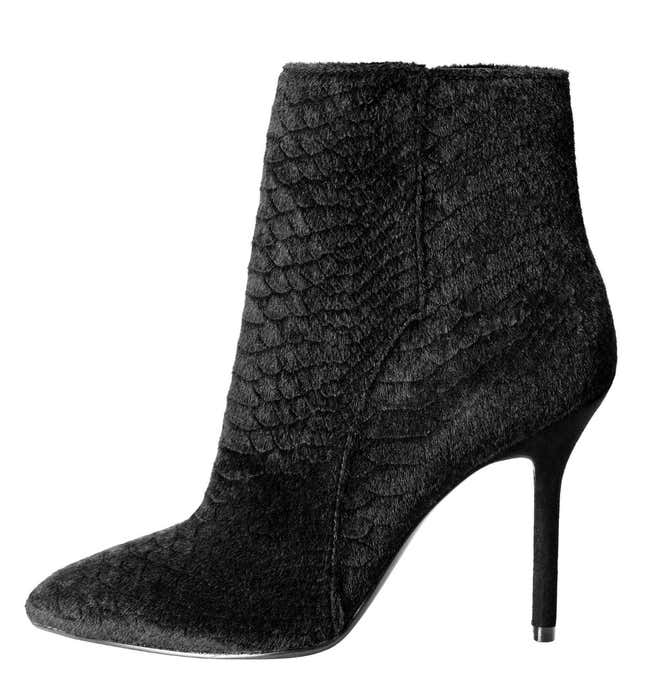 Another growth opportunity? Shoes. This autumn, H&M will expand its existing shoe collection in nine markets, including China, the US, UK and Sweden. No doubt, the prices will be competitive. If the quality is considerable, it may be one more worry for Inditex.