In the second week of the World Cup, the other competition—the one for your attention during commercial breaks—stiffened.
Buoyed by an increase in programming that wasn't actual game-play (e.g., studio commentators reviewing highlights), Gillette joined the top ten World Cup advertisers in the US last week. Microsoft—which also led last week—ran 135 ads on ESPN and ABC and Bacardi ran 112.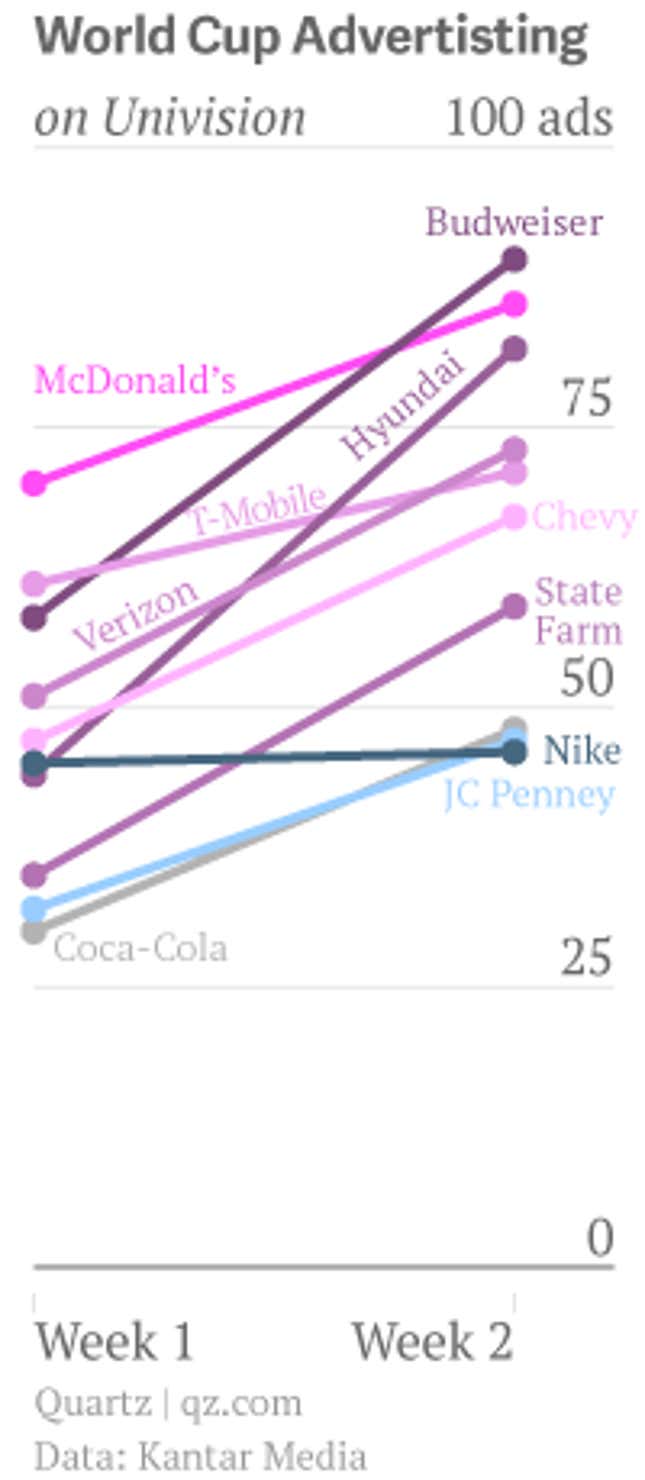 On Univision—a Spanish-language network in the US—Budweiser ran the most ads, besting McDonald's 86 units with 90. Hyundai surged from sixth to third while Nike fell to 10th after only airing one more ad than the previous week.

The data was collected by the media and marketing research organization Kantar Media.