It started with a self-portrait. Esther Honig sent a photograph of herself, lit simply and shot from the shoulders up, to a designer in Sri Lanka. She sent a simple request along with the photo: "Make me look beautiful."
Honig is a journalist and social media manager based in Kansas City, Missouri; in her work, she'd come across the international freelancing site Fiverr, and noticed how many people on the service were advertising their skills in Photoshop. She got an idea: What would happen if she asked designers from different countries to manipulate her photo—with nothing but a request to "make her look beautiful"?
Honig did just that, asking a group of some 40 designers to Photoshop her into their own idea of beauty. (As a response to anyone confused by her request, Honig would ask the designer to make her look "like a woman in one of their country's fashion magazines.") The results of this exchange are collected in Honig's project Before & After—which offers a revealing, if not at all scientific, insight into various countries' and cultures' assumptions of beauty. There's a lot of lightened skin. And lightened eyes. And heightened hair. Some images give Honig some clothes. One gives her a tattoo.
I asked Honig whether any of the global Photoshops particularly surprised or impressed her. She replied:
Morocco was the most surprising image, the way the concept of "make me beautiful" was interpreted in this instance left me breathless. In turn the image I received from the US (blond hair) made me shriek, it's been manipulated so radically that it was like looking in the mirror to see a warped image of my own face.
Here's the original, untouched image of Honig: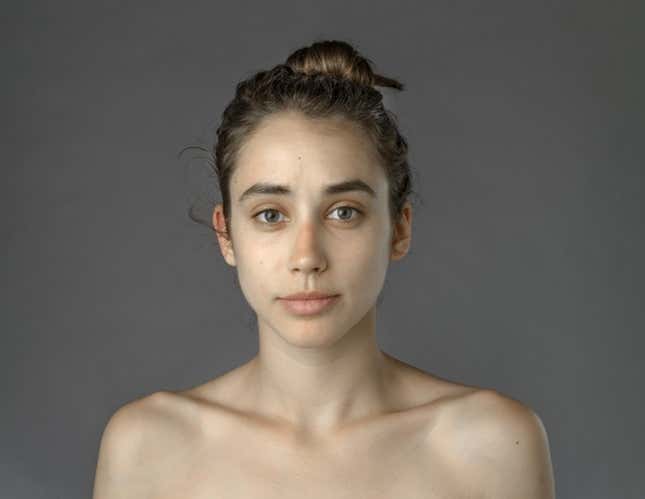 And here are the results of the Photoshopping, country by country.
Argentina: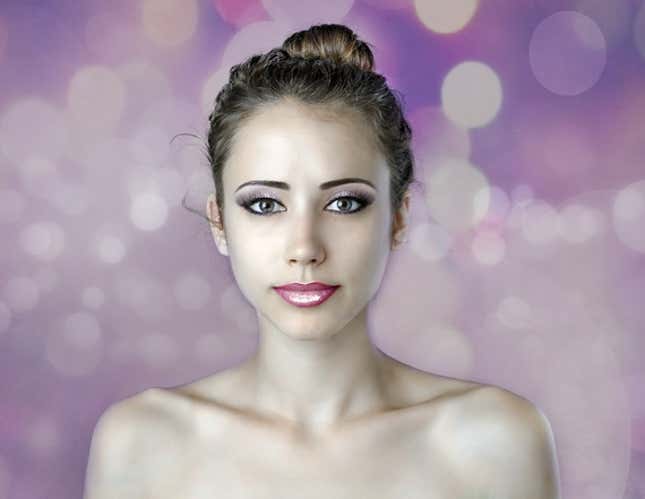 Australia: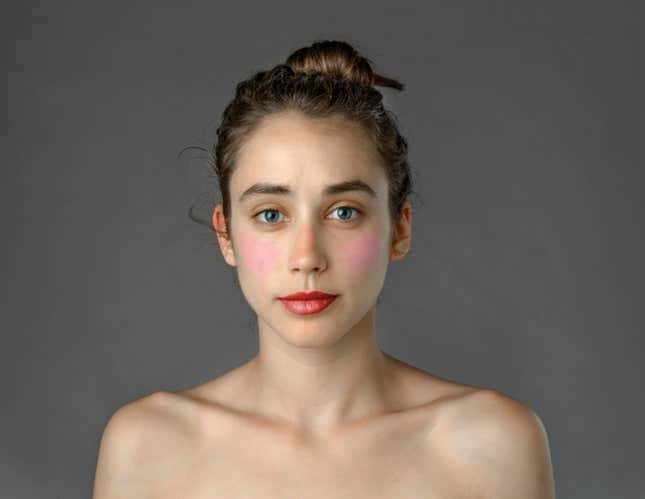 Bangladesh: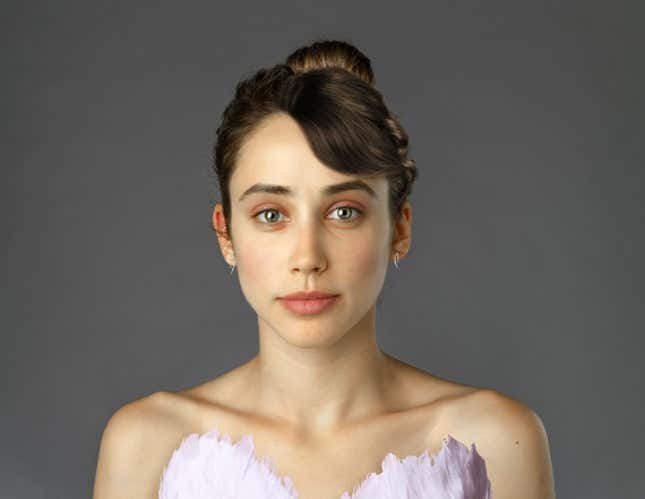 Bulgaria: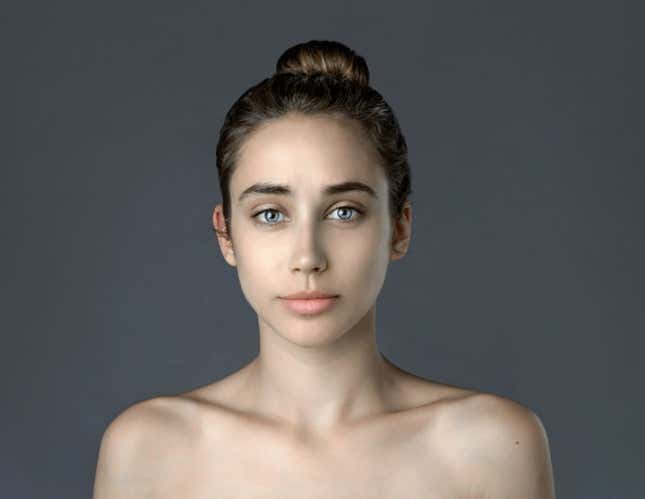 Chile: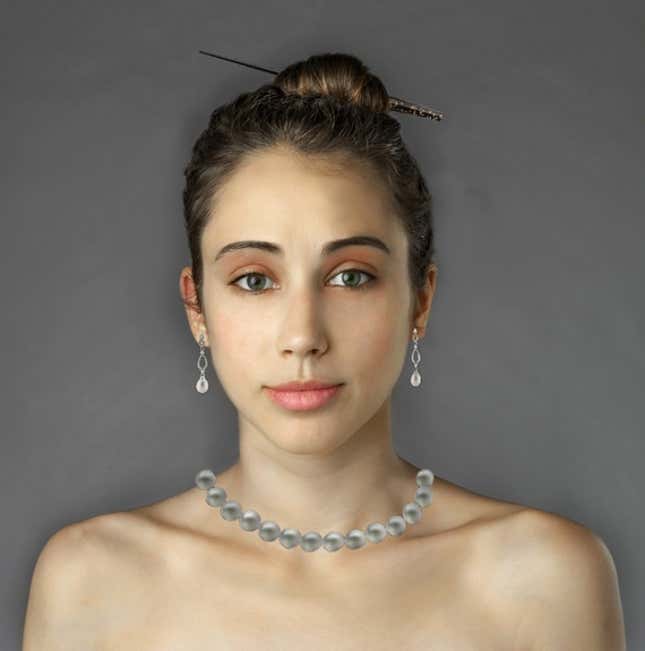 Germany: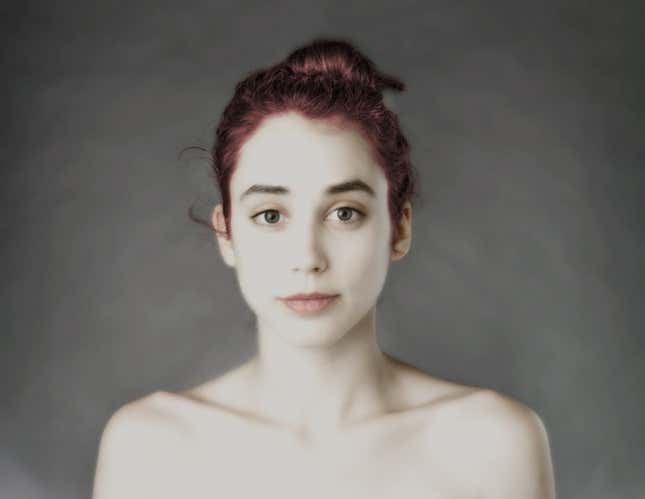 Greece: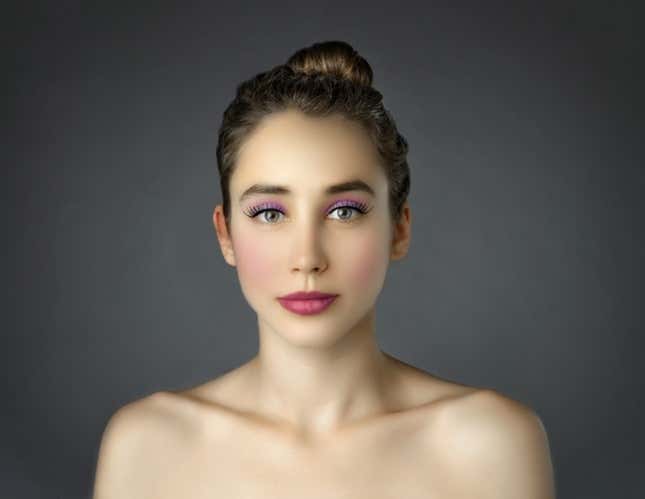 India: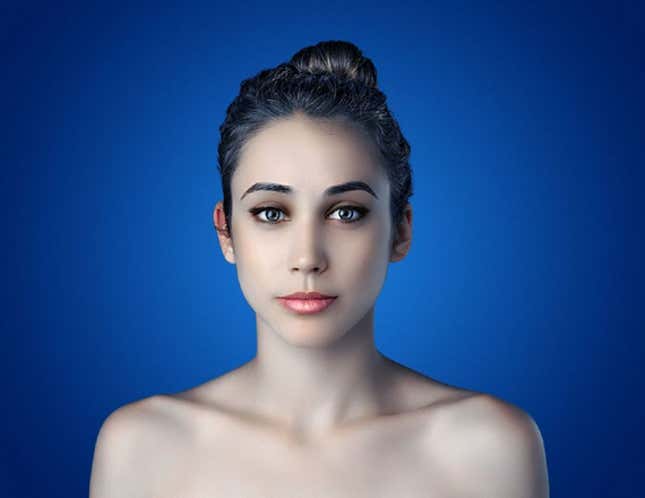 Indonesia: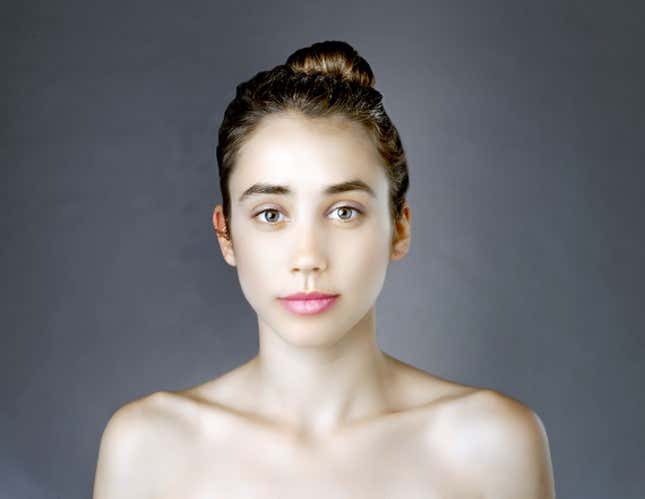 Italy: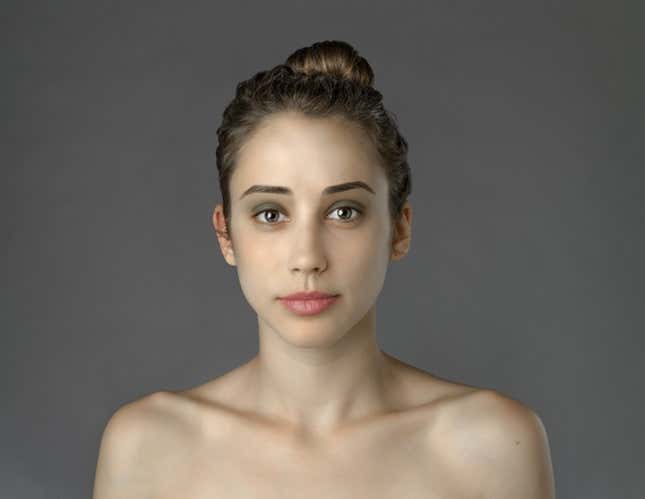 Kenya: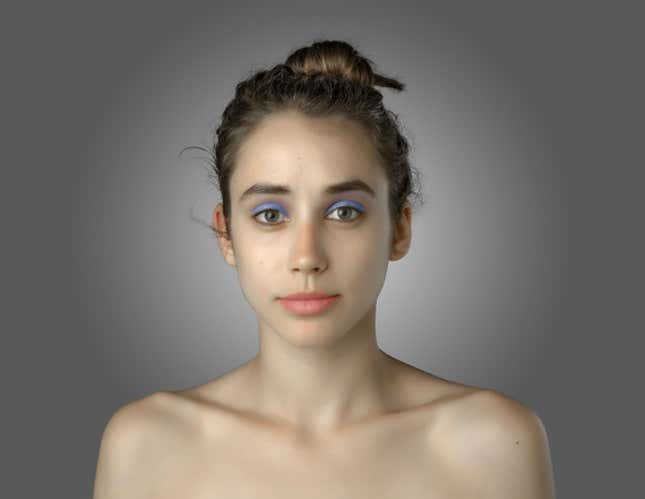 Morocco: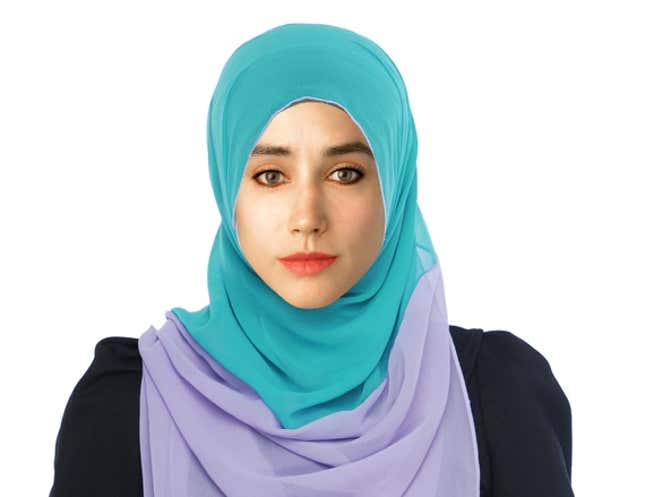 Pakistan: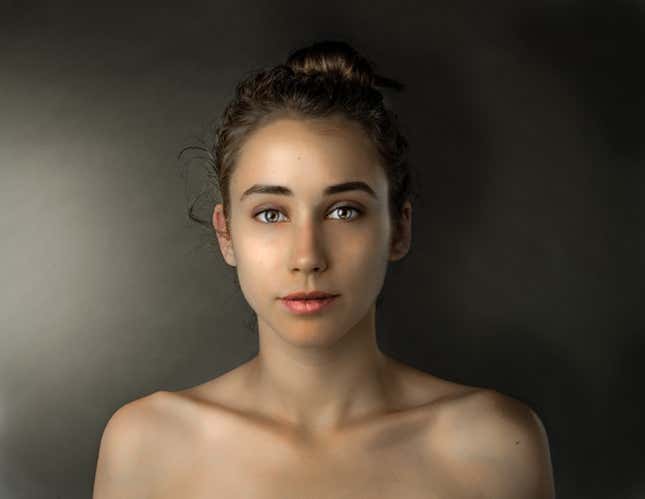 Philippines: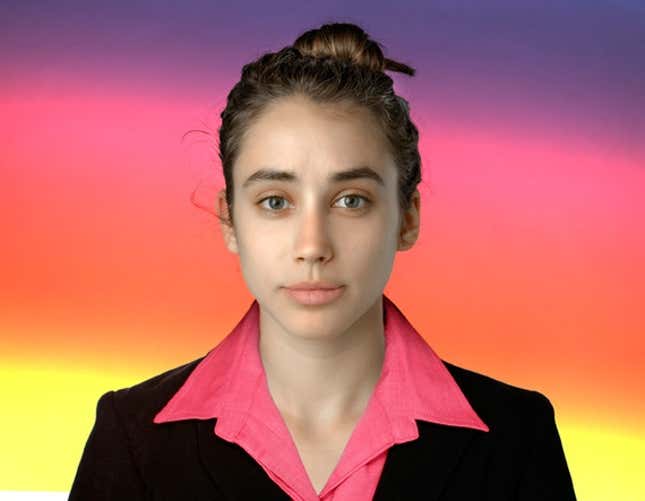 Romania: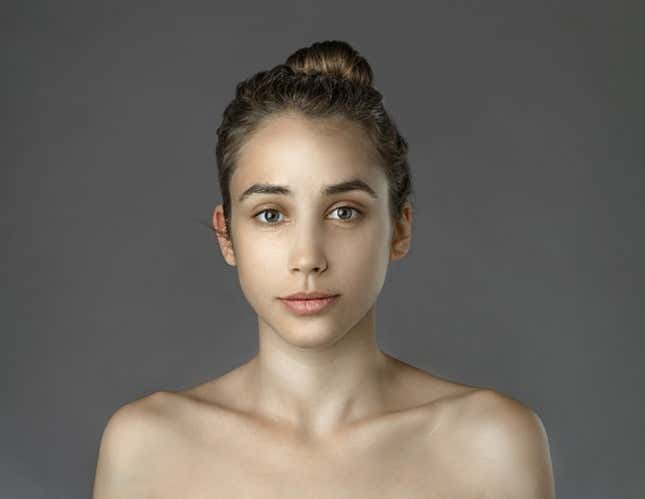 Serbia:
Sri Lanka: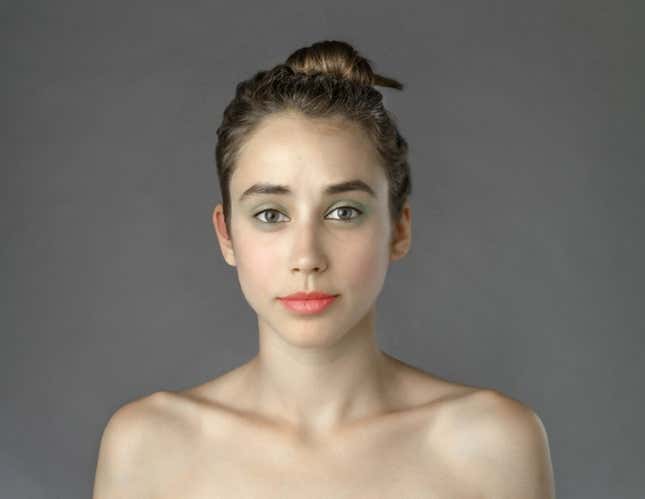 Ukraine: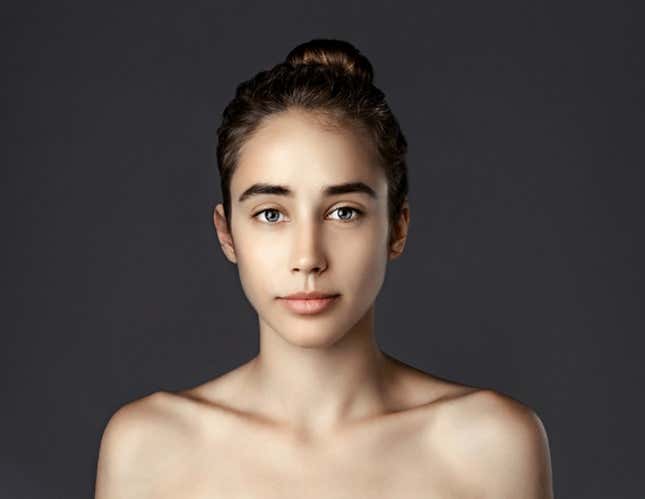 United Kingdom: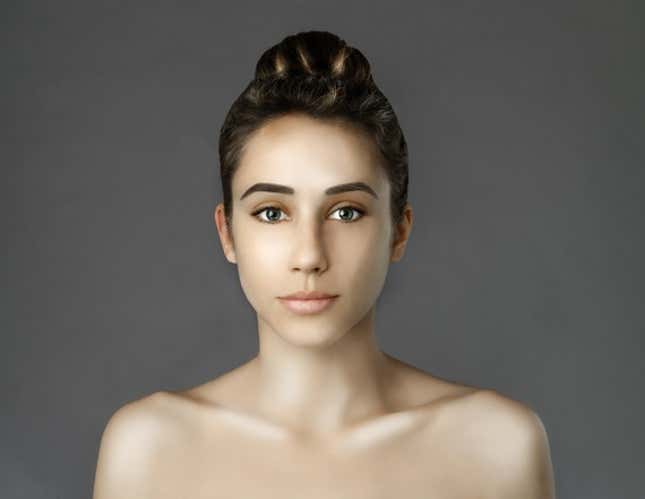 United States (1):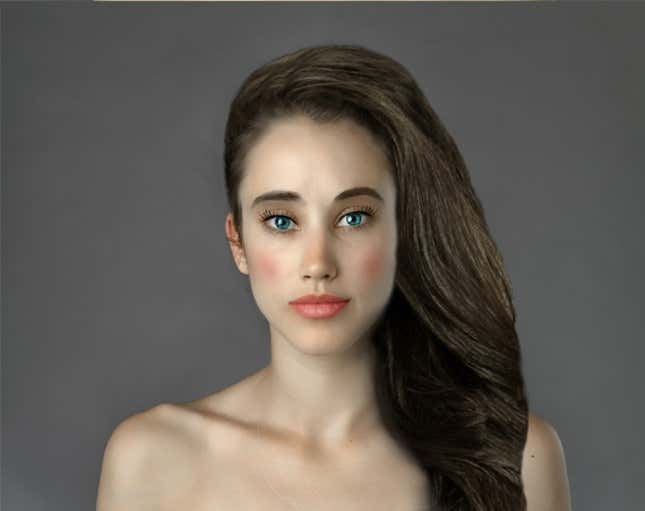 United States (2):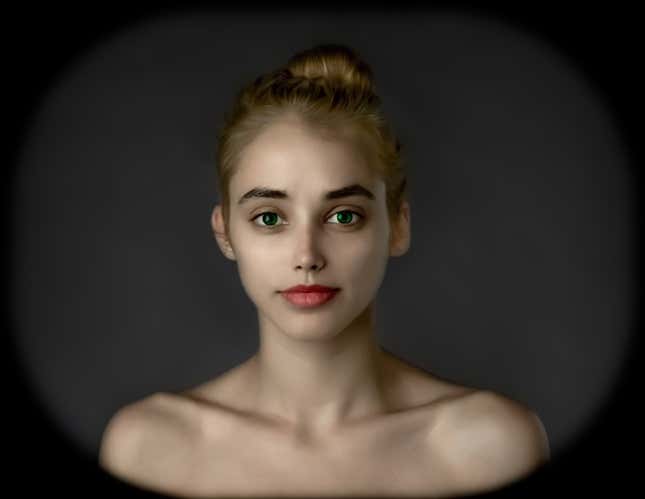 Venezuela: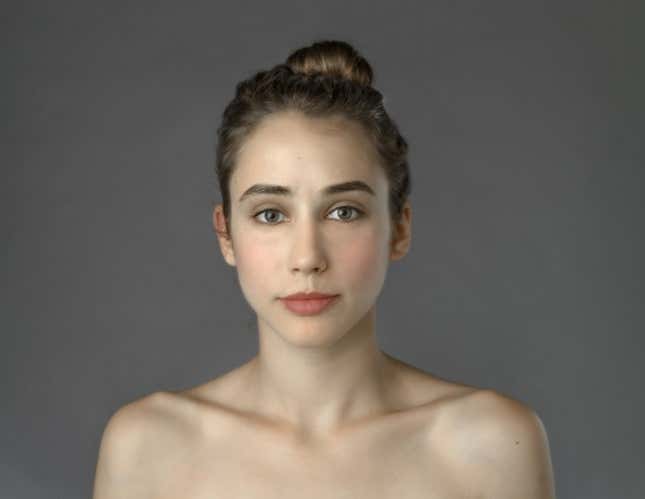 Vietnam: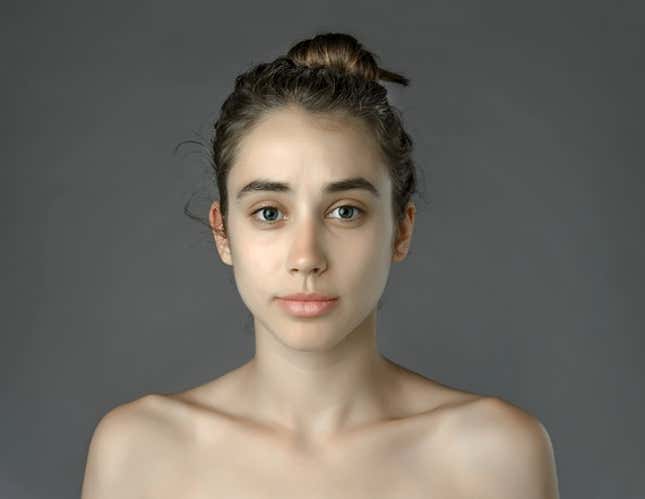 This post originally appeared at The Atlantic. More from our sister site: 
Doctors' role in stopping gun violence
Everyone was an artist in kindergarten