Like other terrorist organizations, Al-Shabaab does not appreciate the unifying powers of sport. The militant jihadist group banned soccer while occupying Mogadishu, where it spent years fighting government forces. Shortly after its expulsion from the city in the summer of 2011, Gool FM was spawned—giving Somalia its first and only sports radio station.
Before Gool FM, Somalian radio was reserved for political arguments or news of deadly terrorist attacks. While those things still dominate airwaves, Gool FM delivers much needed optimism to Somalia, a country that loves its soccer. Abdalle Hassan Balil, a station editor, summed up Gool FM's hopes to the Associated Press: "Sports brings together people, whereas politics divides."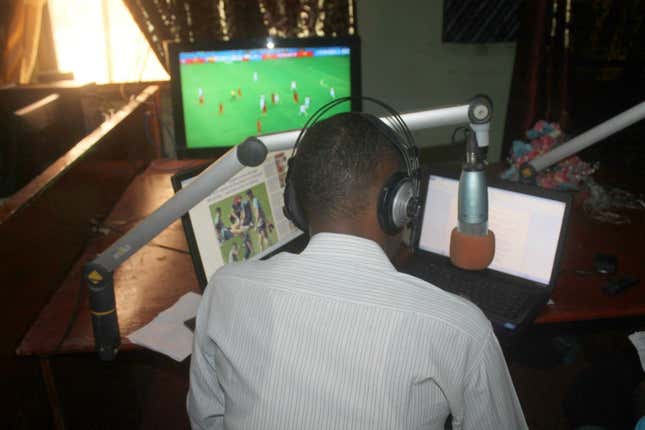 The station reports on both local and international sports (with an obvious focus on soccer). It broadcasts soccer matches with translated commentary, and has a variety of talk shows and popular trivia segments—some with cash prizes for listeners. The only difference separating it from the average US sports radio station is that it features far less controversy and inane bickering.
Al-Shabaab, which has ties to Al-Qaeda, still operates in many rural areas in Somalia and continues to launch deadly attacks in both Somalia and now Kenya.
But Gool FM remains a testament to the fact that even Al-Shabaab could not defeat Somalis' indefatigable love of sport.