Historically a slow month for mergers and acquisitions on Wall Street, August dealmaking is at its highest level since 2000. The corporate merger machine appears to be on overdrive, registering a record $293 billion in global M&A as of Aug. 28, according to Dealogic. That's 83% higher than the $160 billion global mergers & acquisitions generated last year in August.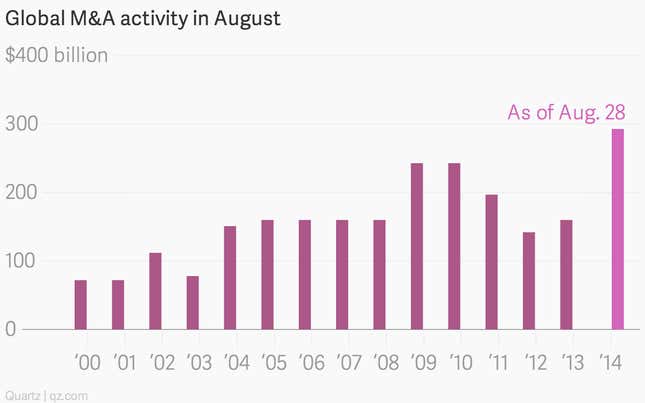 Some of the big deals of the year include Burger King Worlwide's $11.4 billion offer to acquire Canadian restaurant chain Tim Hortons and Amazon's nearly $1 billion offer for video game services company Twitch.
Banks that exact lucrative fees for arranging M&A transactions aren't complaining. Especially since trading revenues are looking terrible.