It was the moment cord-cutters throughout America were waiting for. HBO CEO Richard Plepler just confirmed that the premium channel behind hit shows ranging from Game of Thrones to Girls will begin selling standalone HBO Go subscriptions over the internet, without cable subscriptions, starting next year.
"We see a big opportunity for a standalone HBO model around the world," Plepler said during a presentation to investors today, adding that the "over-the-top" model will be coming to a couple of other countries soon. He said the move could have "the potential to produce hundreds of millions of dollars in additional revenue" for parent company Time Warner.
It's a wild day out there in the markets, but the news has been well received by Time Warner shareholders. The stock has been gaining on the news. Shares of Netflix, the dominant player in streaming TV right now? Not so much.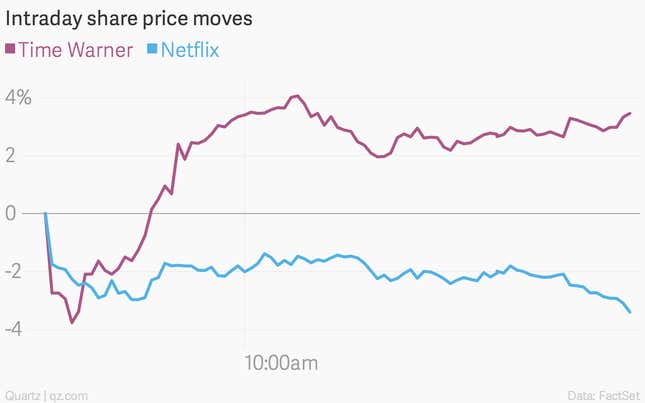 More to come.