The air traffic control system over the United Kingdom keeps the nation's airspace safe—and beautiful. In the video above, National Air Traffic Services (NATS), the association of air traffic controllers for 16 of the UK's airports, offers a guided tour of how flight paths are managed by their staff over the course of a day.
It all starts with the transatlantic flights arriving on the North Atlantic Tracks, one of the the busiest air corridors in the world.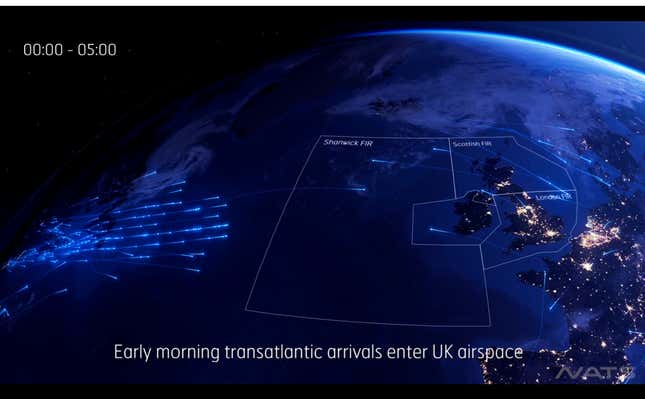 Some of those flights land at London area airports; others make their way to continental Europe. But by early morning, the skies over London are full of planes taking off from or looking to land at one of the area's five airports.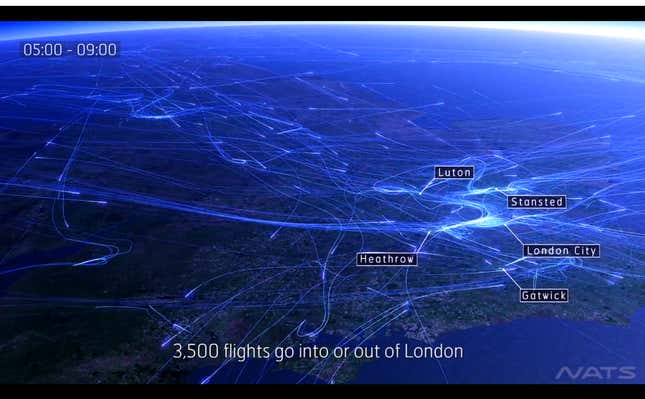 Scottland and Northern Ireland have similar patterns.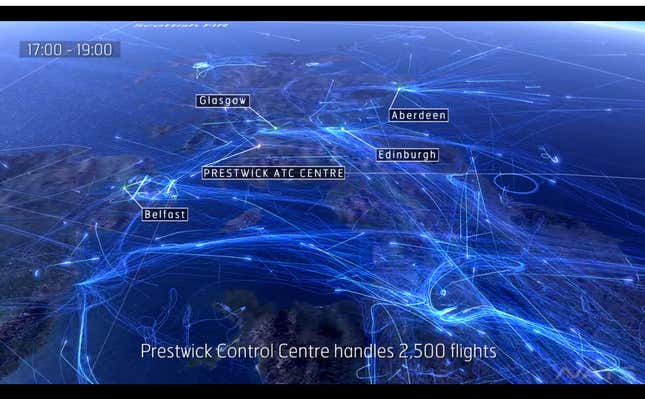 It's not just commercial airliners that are under management by NATS. Helicopters can shuttle passengers between cites—or, as shown here, to the drilling rigs in the North Sea.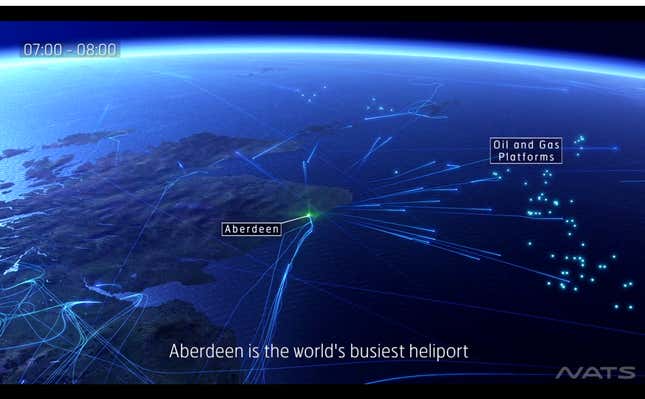 Those wells produced 866,000 barrels of oil and 36 billion cubic meters of gas in 2013.
Flights operate in designated lanes even when operating inside the country, shown here in green.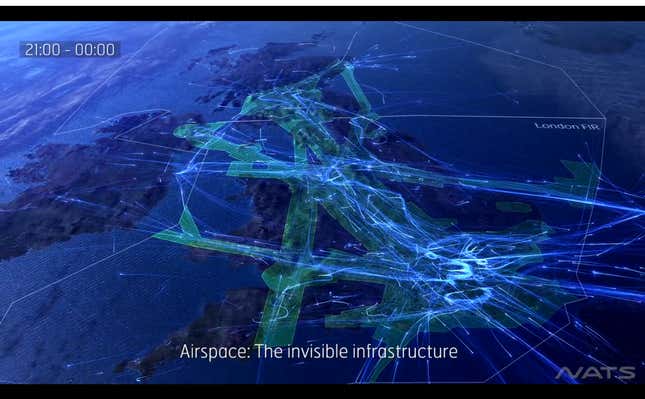 All of this traffic combined with capacity constraints at the busiest UK airports leads to spiraling holding patterns of planes waiting to land.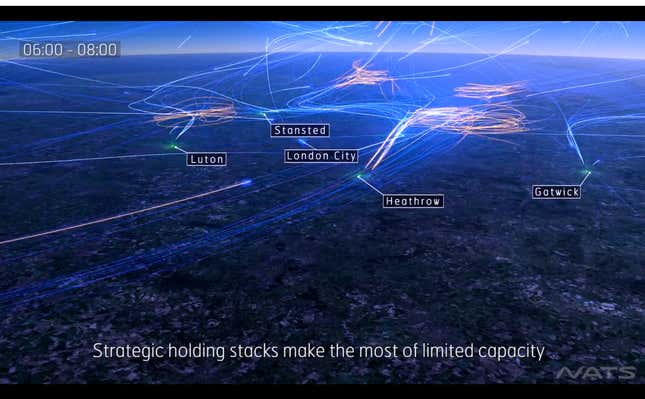 Heathrow has just two runways, despite being one of the busiest airports in the world. John F. Kennedy in New York and Los Angeles International each have four. The busiest airport in the world by both passengers and flights, Hartsfield–Jackson Atlanta International Airport, has five runways.
To deal with the delays, both Heathrow and Gatwick want to add third runways to their facilities, though London's mayor Boris Johnson is still advocating his alternative plan to build a new airport to meet demand for flights.