Nov. 27 has been declared a day of national mourning in Bangladesh after this weekend's factory fire killed at least 112 workers. All of the country's roughly 4,500 garment factories will close for the day. Large protests have broken out near the site of the fire, the deadliest in Bangladeshi history.
We previously documented links between the factory, Tazreen Fashions, and large multinational retailers like Wal-Mart, using documents posted on the factory's website. Now we can show you even more concrete evidence of what companies were using the factory: clothing labels found in the debris of the fire.
These photos were provided to Quartz by the International Labor Rights Forum, which advocates for better working conditions in countries like Bangladesh. Liana Foxvog, director of communications for ILRF, said the photos were taken by the Bangladesh Center for Worker Solidarity and the Bangladesh Garments and Industrial Workers Federation. Members of those groups appear in some photos.
Walmart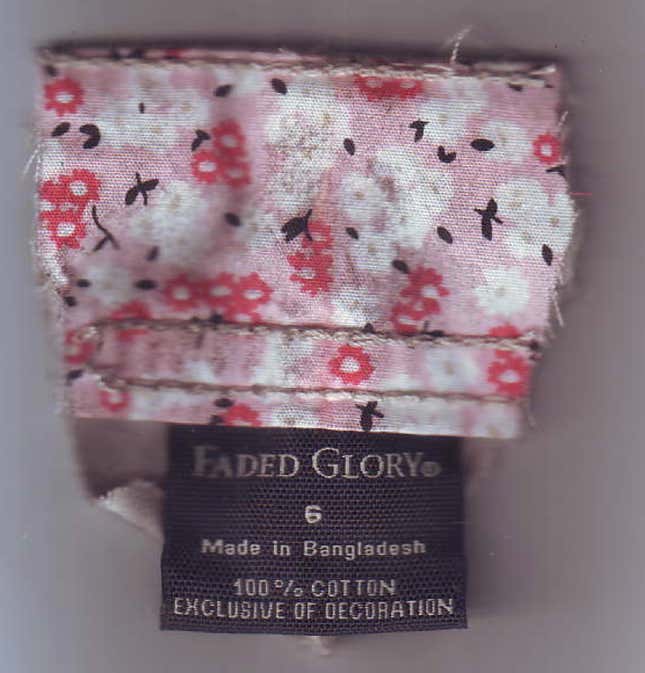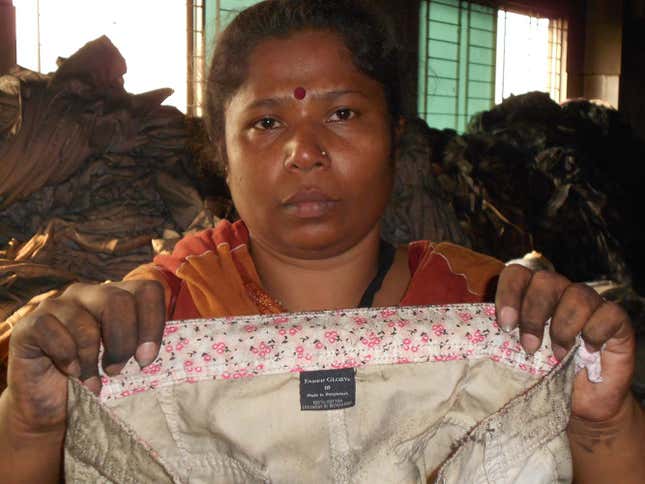 Faded Glory is Wal-Mart's primary fashion line. We previously reported that Wal-Mart cited the factory last year for "high risk" violations. In a statement to Quartz on Nov. 26, Wal-Mart said, "The Tazreen factory was no longer authorized to produce merchandise for Wal-Mart.  A supplier subcontracted work to this factory without authorization and in direct violation of our policies.  Today, we have terminated the relationship with that supplier."
Sean Combs's fashion line Enyce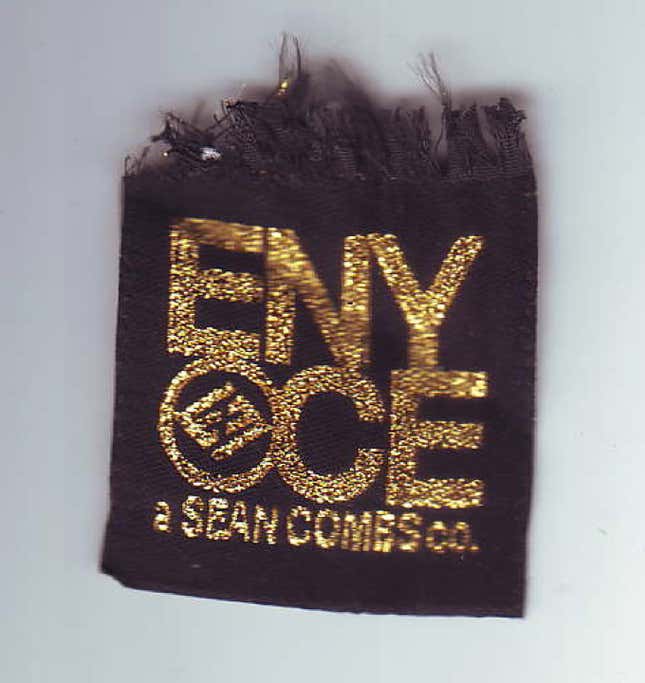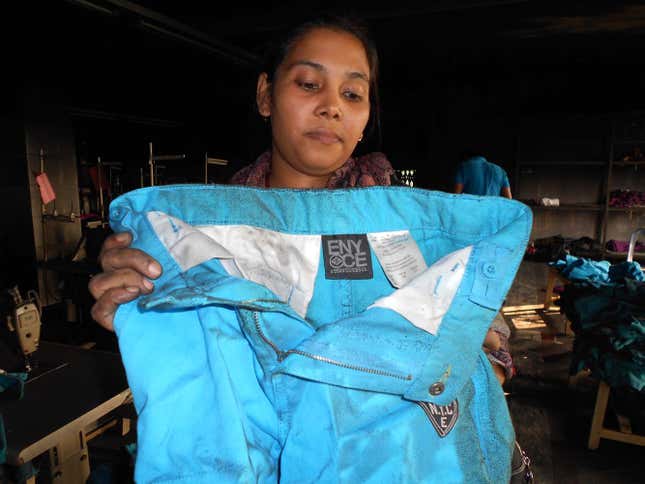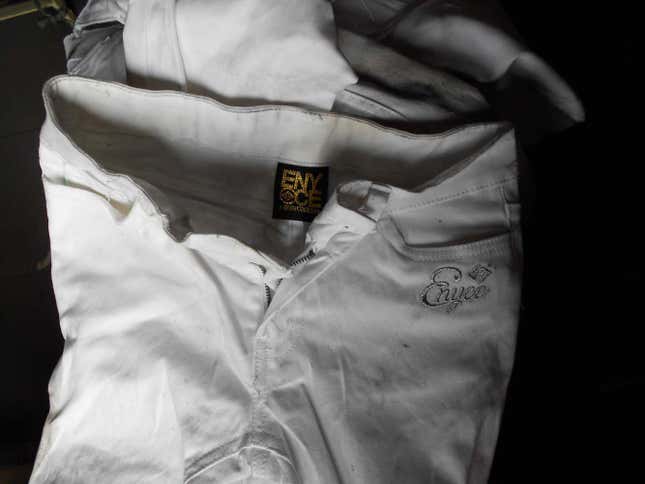 Enyce was purchased by hip-hop star Sean Diddy Combs from Liz Claiborne in 2008. Requests for comment from Enyce and Sean John, another fashion line owned by Combs, haven't been returned.
Dickies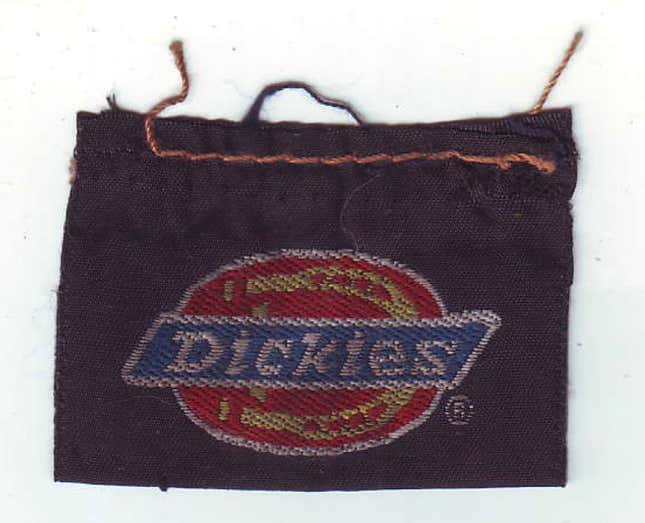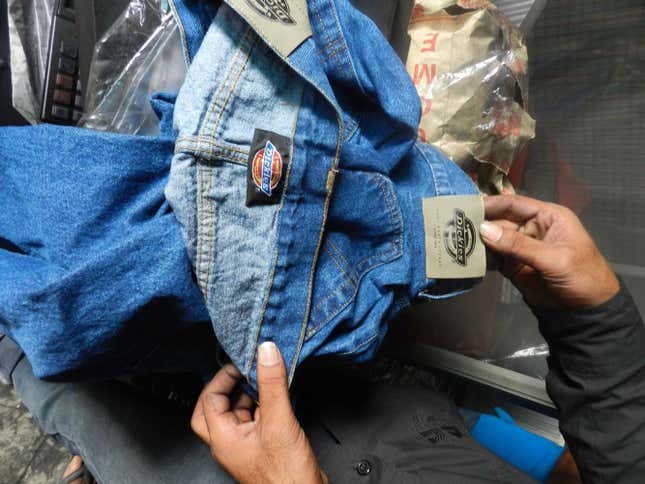 Williamson-Dickie Manufacturing Company, based in Fort Worth, Texas, is better known by its brand name Dickies, which sells work clothes typical of Middle America. "Our thoughts and prayers are with those impacted by the fire at the Tazreen Fashions factory in Bangladesh last Saturday," the company said in a statement to Quartz. "Williamson-Dickie Manufacturing Company concluded our production schedule with this vendor earlier this year."
C&A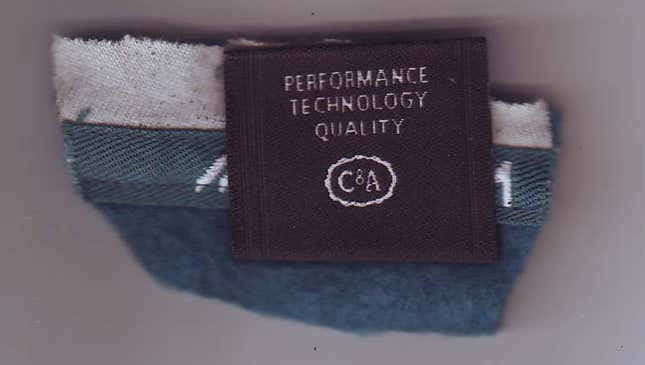 The European discount clothing retailer, with headquarters in Belgium and Germany, has confirmed the factory was producing an order of 220,000 sweaters for C&A in Brazil. One of the company's brands is ACE. "C&A feels a deep sense of solidarity with the families of those who lost relatives at yesterday's fire at Tazreen Fashion and of those injured during the accident," the company said in a statement.