The Central Bank of Nigeria just came out of its monthly monetary policy meeting and announced it would keep its benchmark interest rate at a record-high 13%. (Some economists expected it to go even higher.)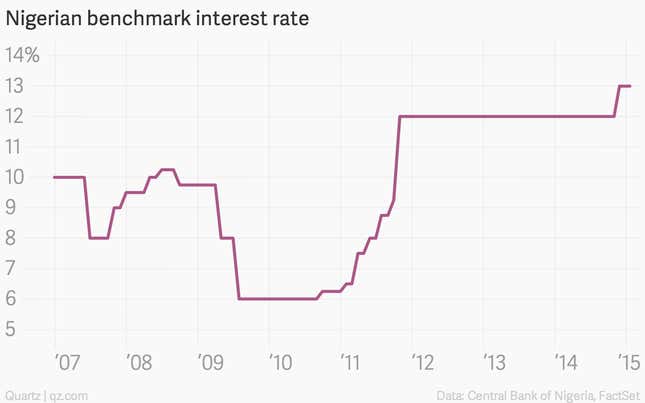 The Nigerian naira also hit a record—but not a record high.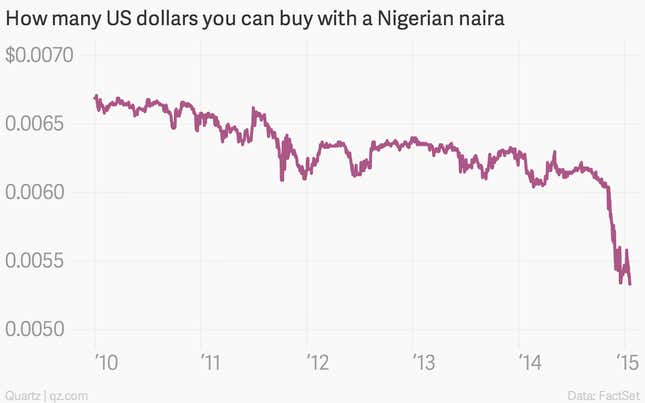 The currency hasn't tracked oil as closely as Russia's ruble, but the Central Bank of Nigeria decided to devalue it in November after its foreign reserves dried up trying to protect the naira's value.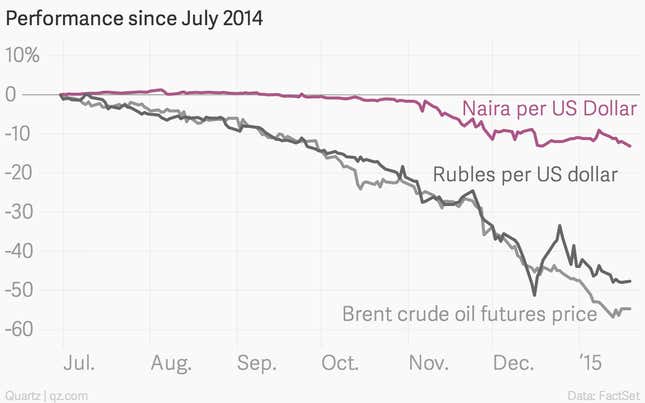 With crude oil prices dropping sharply, the International Monetary Fund recently dropped its 2015 economic growth projections for Nigeria to 4.8% from 7.3%. The commodities rout—along with Boko Haram's terrorism, which is roiling large portions of the country's northeast region—will be a big factor in the country's upcoming elections, which pits incumbent president Goodluck Jonathan against challenger Muhammadu Buhari.