Oil and central bank action dominated economic headlines in January, but lots of other chart-able stuff happened this month. (We've got your back, Greece.)
Let's start with oil, though—because it's hard to overstate the impact of what's happening there.
The oil bust continues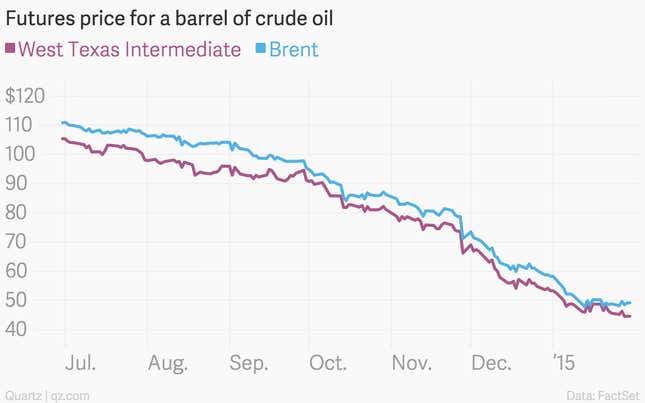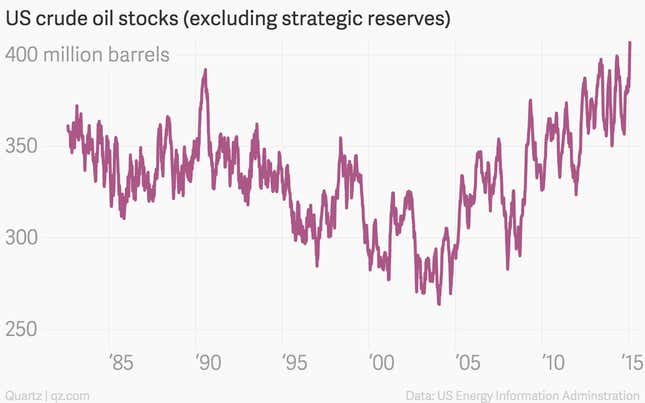 The International Energy Agency cut its 2015 forecast for global oil production.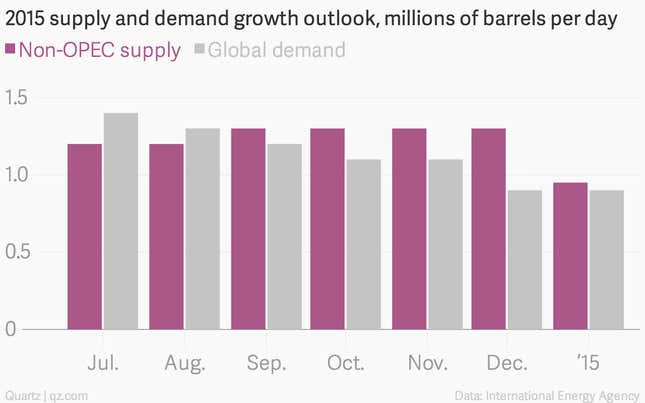 Moving on to low-flation…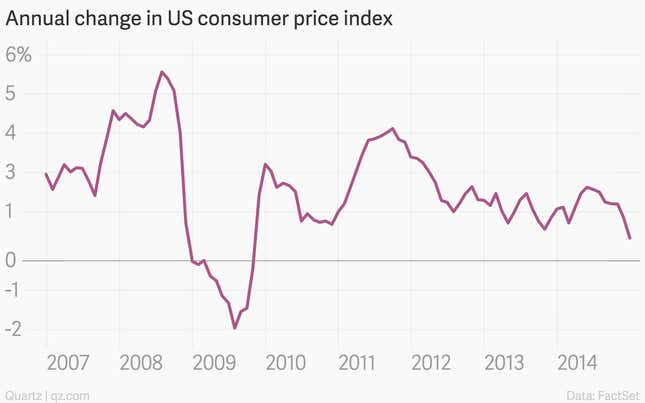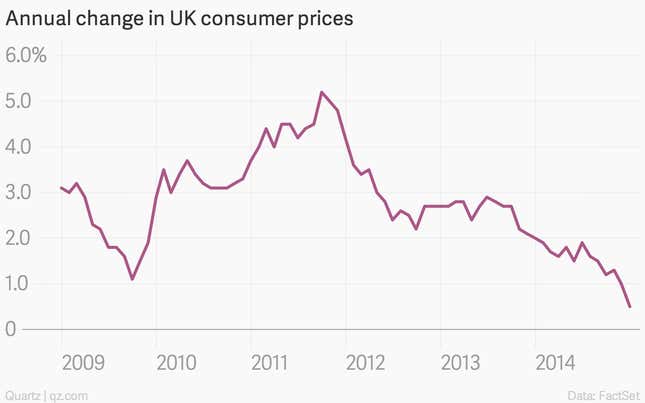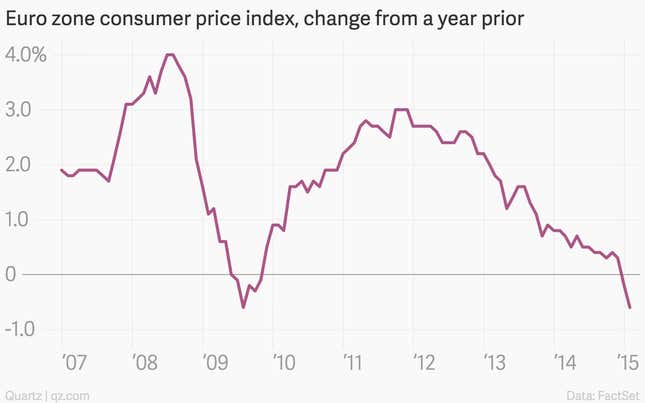 In the zone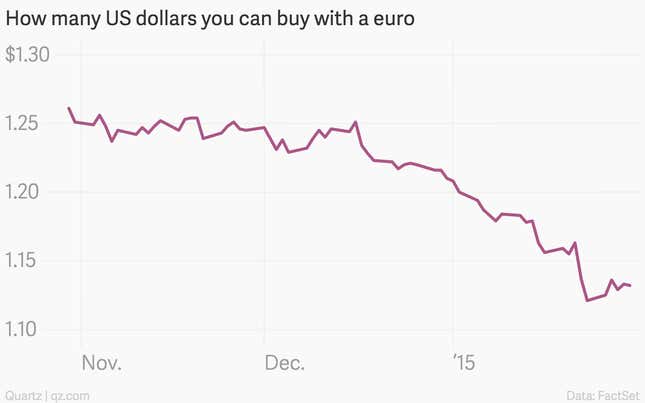 Bond yields fell after the news, though they've been doing that for a while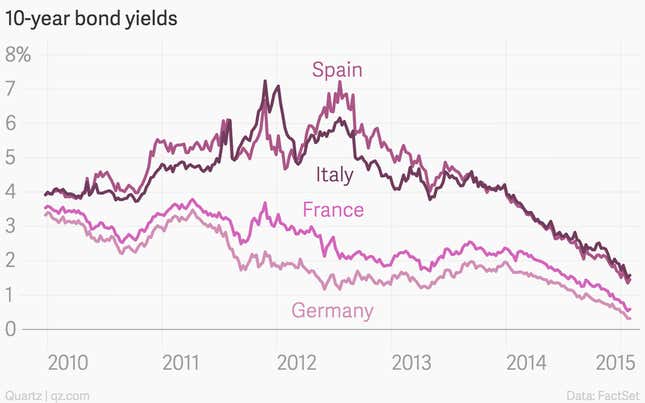 The continent could use it, considering how unemployment has remained pretty high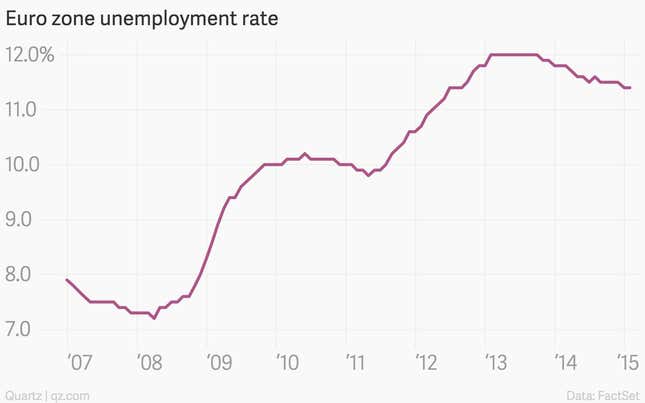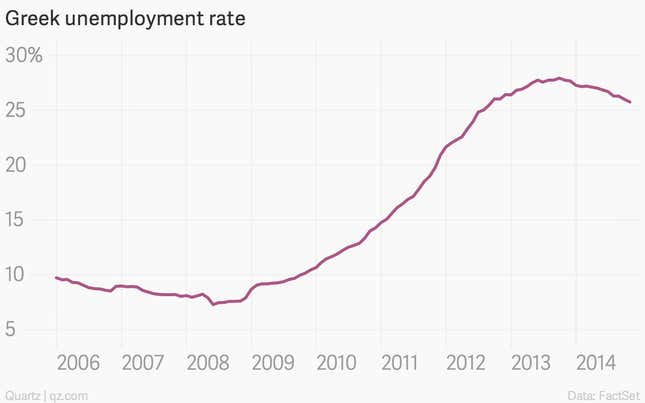 Where government bond yields rose this week after the anti-austerity Syriza party formed a new government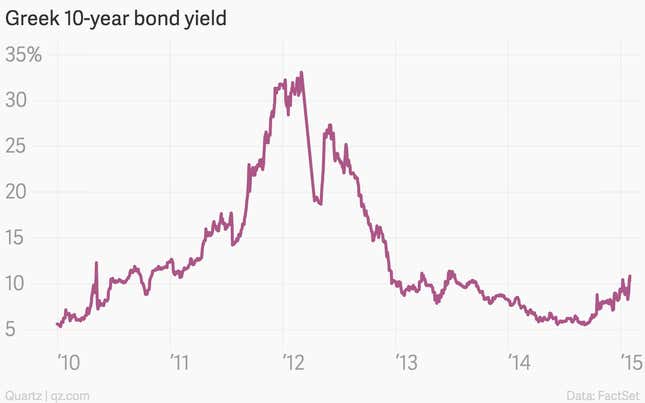 Meanwhile, central banking was looking pretty de-centralized…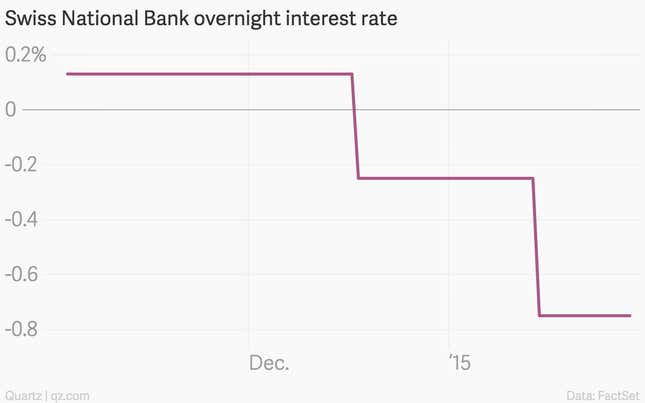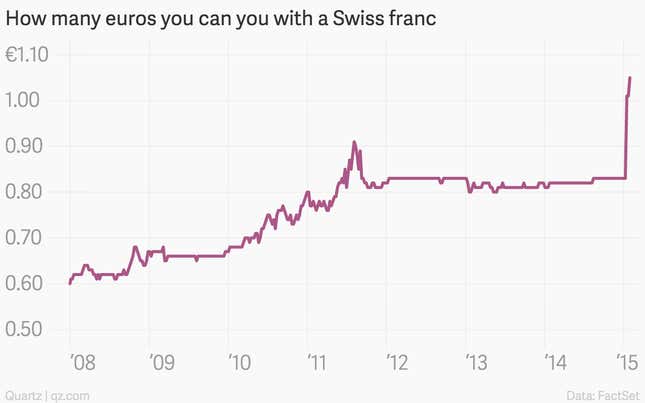 The Central Bank of Brazil, meanwhile, hiked rates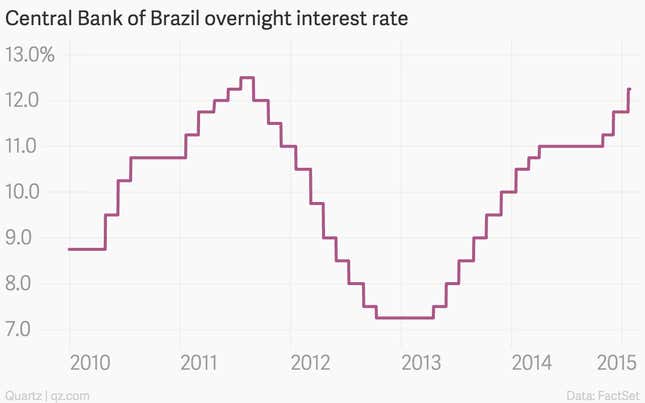 The Nigerian naira fell after the Central Bank of Nigeria left rates alone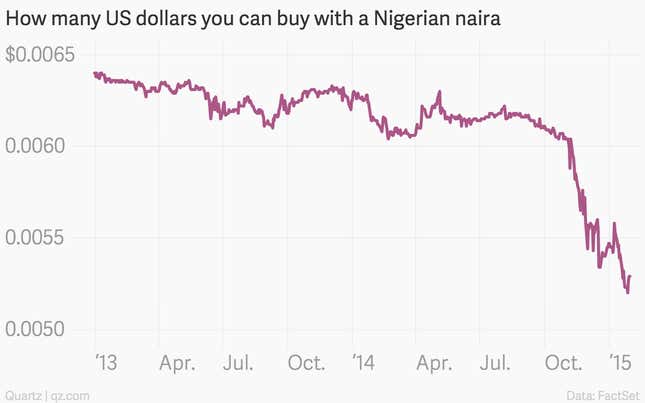 Made in China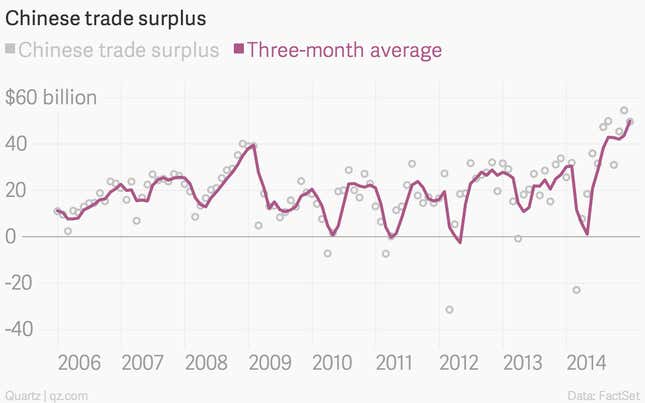 China GDP growth slowed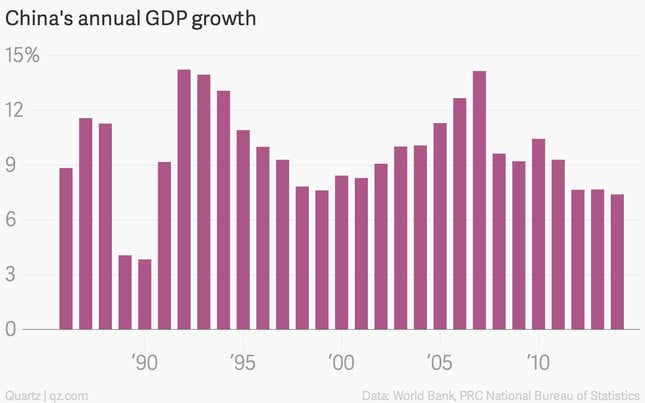 Chinese inflation is stable on the consumer side, but deflation deepened on the producer side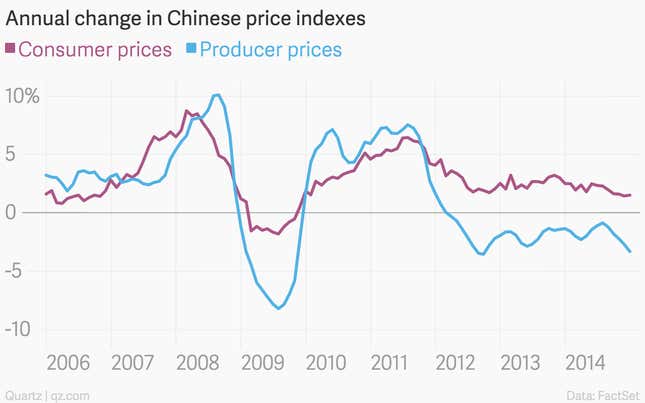 As for the Anglosphere…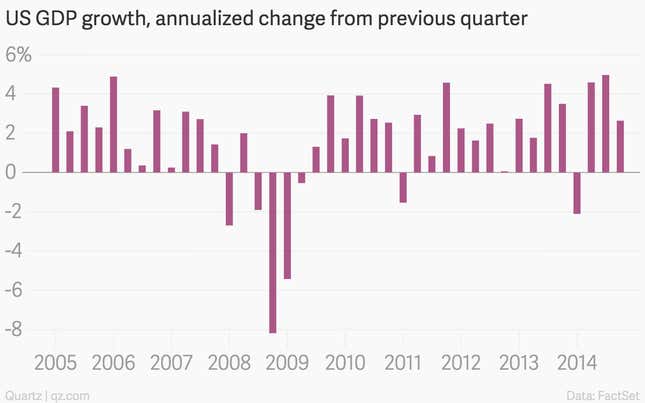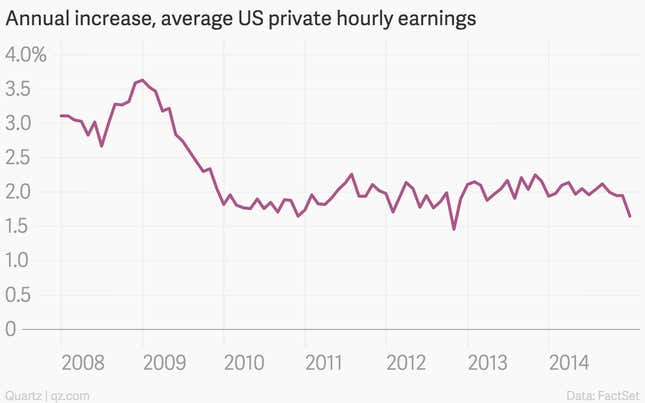 But US jobless claims are way down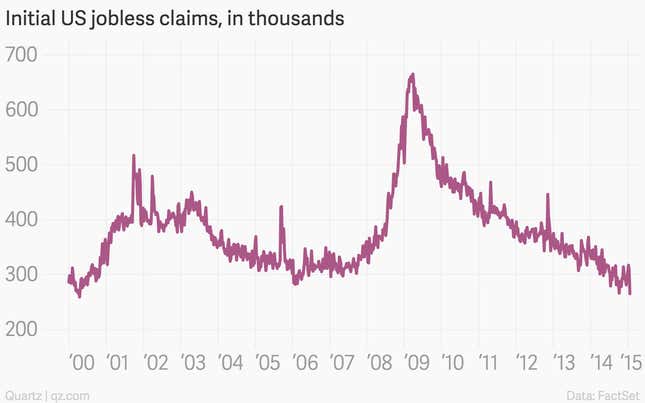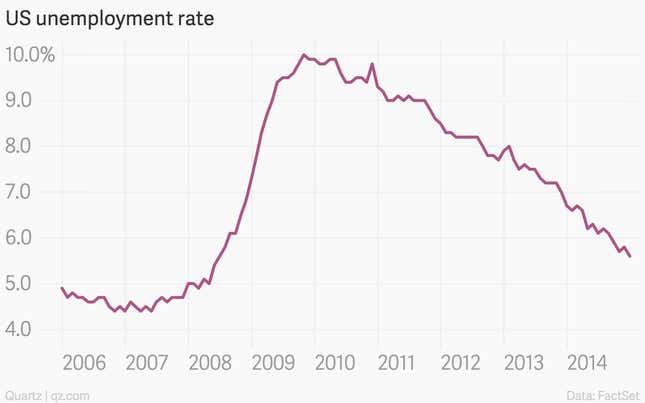 So it makes sense that US consumers are feeling pretty good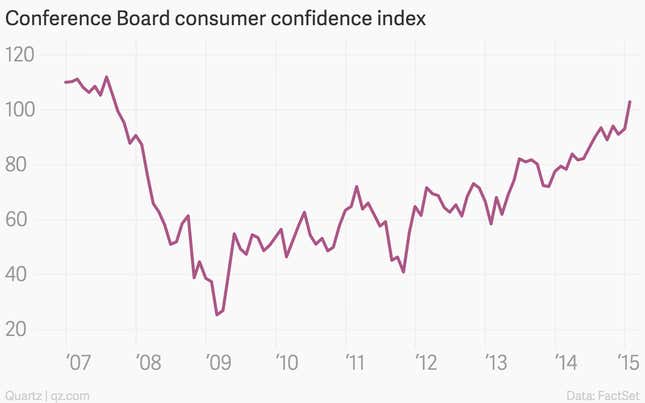 As are US businesses