Apple shares are touching new highs today, with the stock hitting $120 in intraday trading.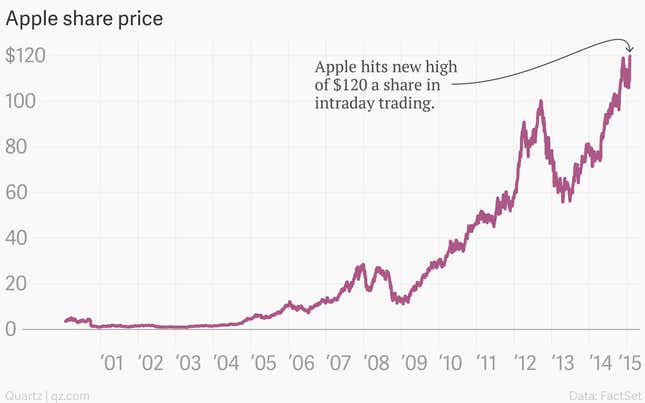 There's no secret to the stock's ascent. Apple's humongous earnings report earlier this week showed the company's blatant disregard for the law of large numbers. It was able to move its already giant revenue numbers up 30% to $74.6 billion in the fourth quarter thanks to tremendous demand for higher-priced iPhones.
Apple is by far the world's biggest company by market value, with a market capitalization of roughly $700 billion, handily outpacing Exxon Mobil. But on an inflation-adjusted basis it continues to trail the record set by Microsoft, which in late 1999 reached a market value of more than $870 billion in today's dollars.