This article has been corrected.
Oil prices have been crazy these past few weeks.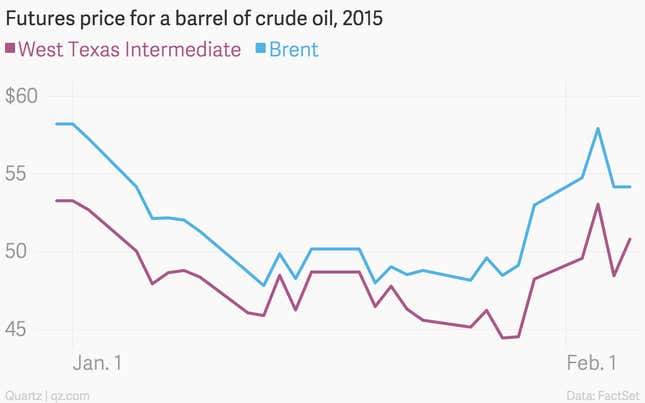 That's after spending months in a practical free-fall.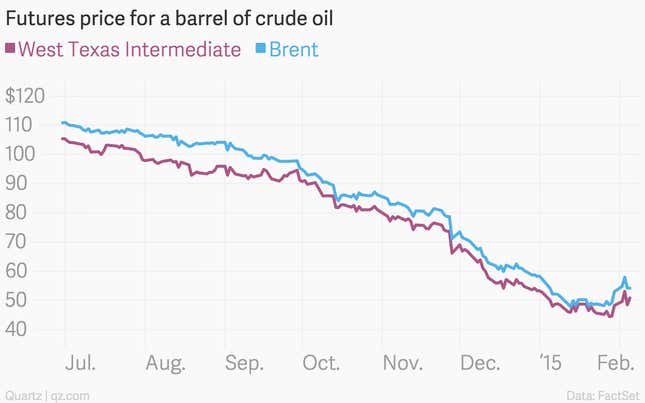 It's hard to say whether or not this is the bottom, but one chart everyone's pointing to is the Baker Hughes tally of oil rigs looking for oil in the US. It fell off a cliff last week, the fastest dip on record.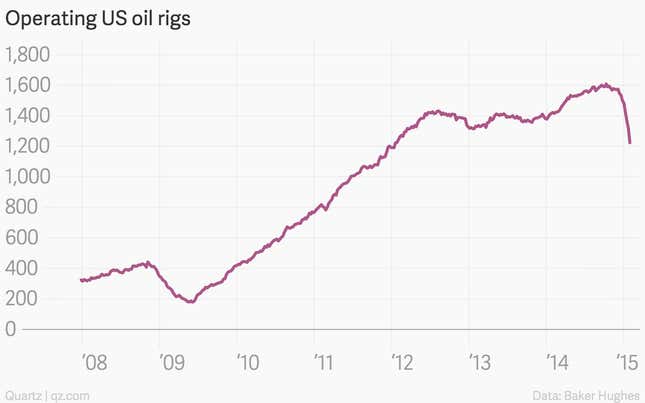 Does that mean production has taken a hit? Not yet.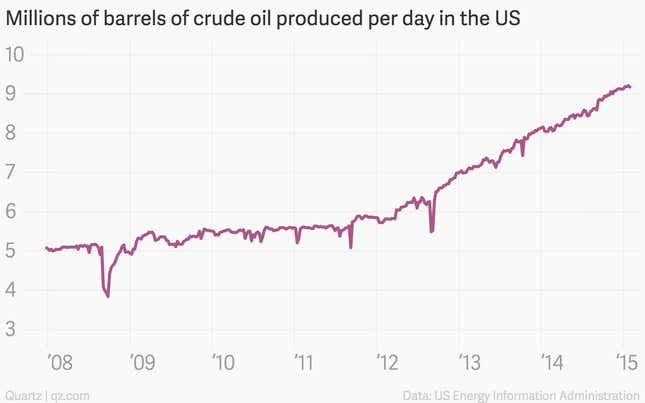 And for good reason. Michael Shaoul of Marketfield Asset Managementwrote in a note to clients: "The production of rigs is not linear, with approximately 80% of the nations production coming from approximately 20% of the wells, and therefore the sharp drop in active rigs will not be a measure of actual production being taken off line."
So far, the oil slide is killing off the weaker rigs.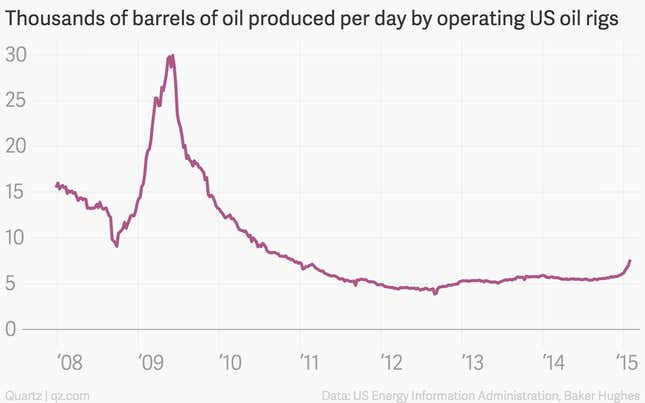 The next rig count comes out Friday at 1 p.m. eastern time in the US. With oil companies announcing spending cuts left and right, any hint that further rig culling might portend even a little less supply could ease traders' minds as they feel out the market's bottom.
*Correction: A previous version of this article said that oil rigs pump oil. They are used to drill for oil.