A premium version of the mega-popular dating (read: hook-up) app Tinder is coming, but it'll cost you. And if you're of a certain age, it'll cost you even more.
In the US, users will be able to purchase Tinder Plus for $9.99 a month—that is, if you're under 30 years old. If you're over 30, it will cost you $19.99. The US version of the Plus service launches today, according to TechCrunch.
In a statement to Quartz, Tinder said the following:
We've priced Tinder Plus based on a combination of factors, including what we've learned through our testing, and we've found that these price points were adopted very well by certain age demographics. Lots of products offer differentiated price tiers by age, like Spotify does for students, for example. Tinder is no different; during our testing we've learned, not surprisingly, that younger users are just as excited about TinderPlus, but are more budget constrained, and need a lower price to pull the trigger.
According to The London Evening Standard and confirmed by Tinder in an email to Quartz, the paid service launched today in the UK at £3.99 for users under 28 years old and at £14.99 for users older than 28.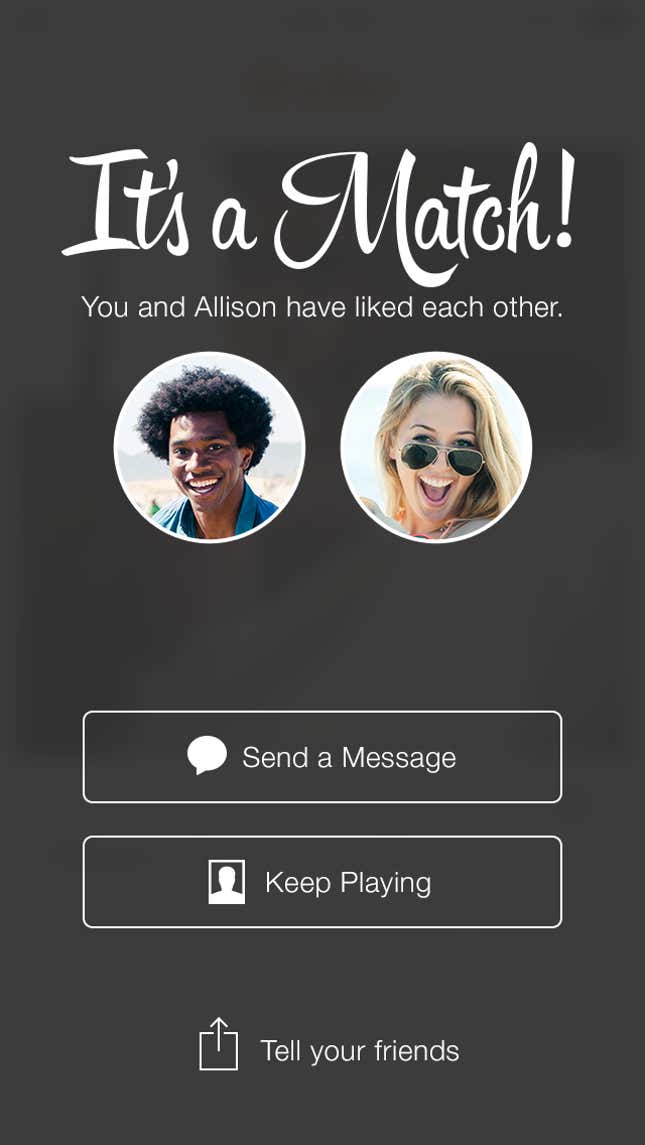 The basic version of Tinder, which matches local users by allowing them to swipe through profile photos of each other, will remain free. Users with a Tinder Plus subscription will now be able to "rewind" on swipes and go back to the last person they swiped to eliminate, in case they change their mind.
Premium users will also get to search for matches all over the world and won't see ads on the app, which are apparently coming to the basic Tinder app later this month, according to Re/code.
The question is whether enough Tinder users will be willing to pay for upgraded service. Tinder CEO Sean Rad told the London Evening Standard that he's convinced the most active users will: "There are users that are just so active—they are just almost addicted to the platform."
Older Tinder users may be an even harder sell, given that they'll have to pay more. The company may be trying to tap into that demographic's higher earning power. Or it could be trying to dissuade older users from using the app altogether, if their relative age is detracting from the brand.