The conventional view of the world's fashion weeks is that Paris is refined creativity, London is experimentation, New York is populism, and Milan is about the money. The Italian shows are seen as less willing to take risks—and have the reputation of being a bit old and stodgy.
But a notable handful of shows at Milan Fashion Week, which wrapped up yesterday, bucked that characterization. They were all about youth and energy, and they added some needed electricity to a season that might otherwise have been business as usual.
At Gucci, new creative director Alessandro Michele threw out the brand's playbook and began anew, with frilled frocks, coats that looked like vintage finds, and even a sweater vest populating the runway. He traded the polished, glossy Gucci of years past for nerdy romanticism and androgyny, and in doing so aimed the brand at a younger, edgier audience.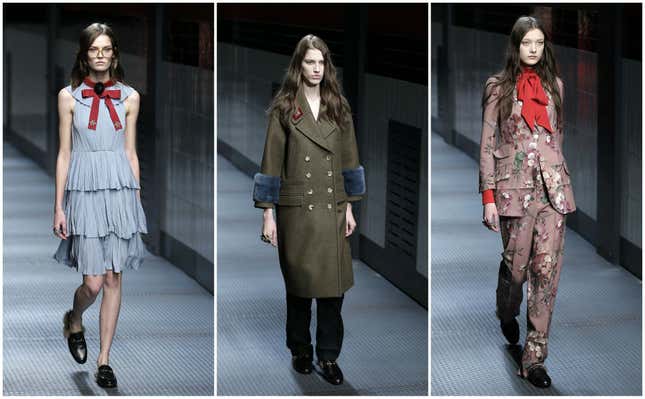 Michele's take on feminine sex appeal paired sheer fabrics with leg-covering full-length skirts, some pleated, and plenty of eyeglasses made it into the mix.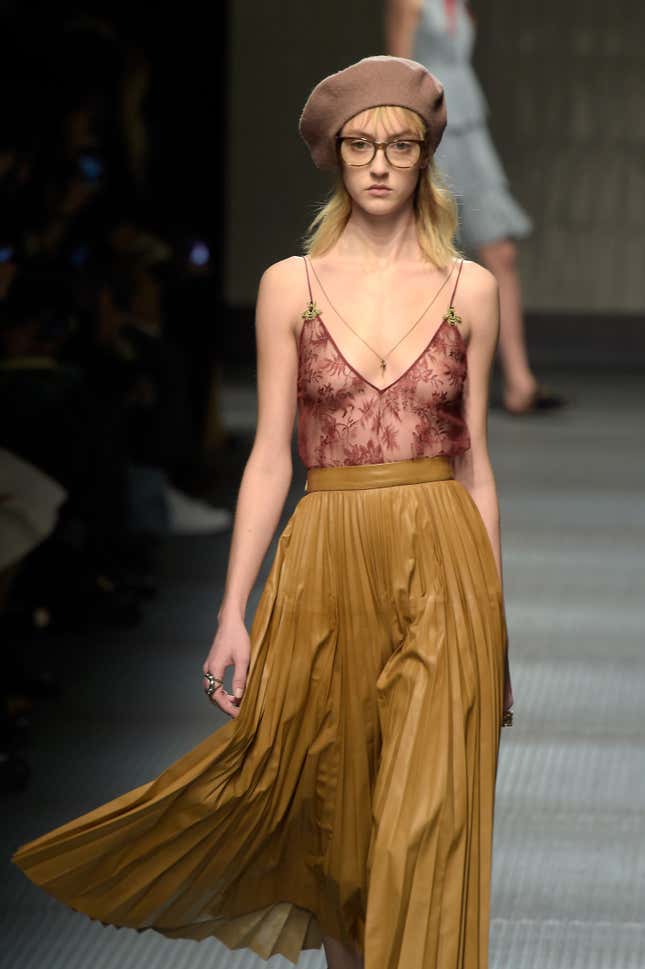 Michele, who before becoming creative director worked for years as an accessory designer, used the category to add playful flourishes. He was in love with fur-trimmed loafers, but the most eye-catching footwear by far were the shaggy house slippers that made it into several looks.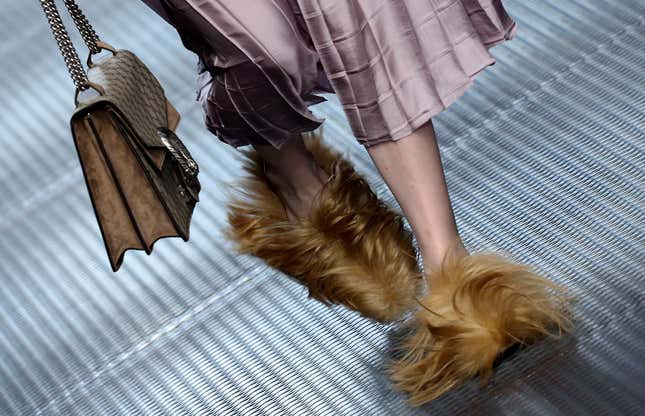 A few days later, Miuccia Prada showed a collection that was all pop. It brimmed with pastels and colorful tweeds, and a double-faced jersey with the appearance of neoprene comprised suits that looked like something out of a cartoon. It was an ironic wink to a schoolgirl's fantasy of adulthood.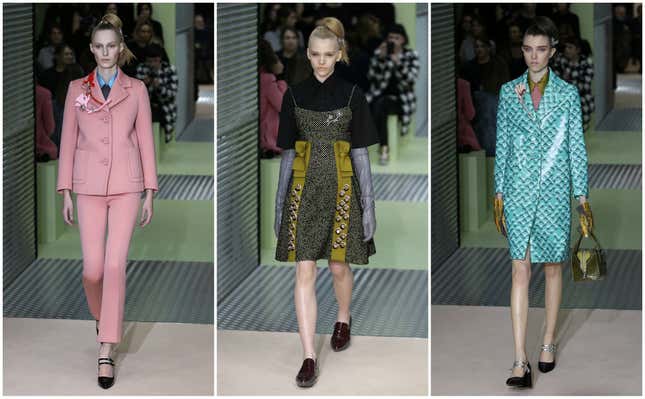 Beneath it all ran an undercurrent of futurism. It came through in the artificial-looking fabrics, tidy updos, candy coloring, and even the accessories. The show was one of the standouts of the week.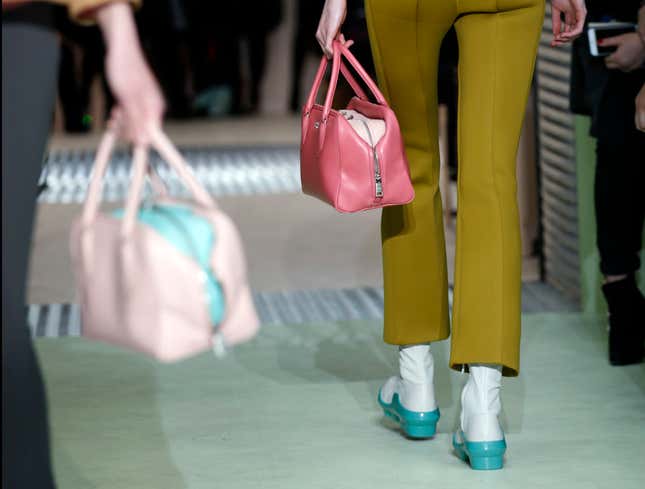 Moschino, under the direction of Jeremy Scott, offered an even more direct appeal to youth. At one point during his presentation, five models walked together down the runway in sweaters featuring the Looney Tunes cast. While the show was too mired in its nostalgia for late '80s/early '90s hip-hop to take off, it left no doubt that Scott and Moschino are after a younger generation than the average brand showing in Milan.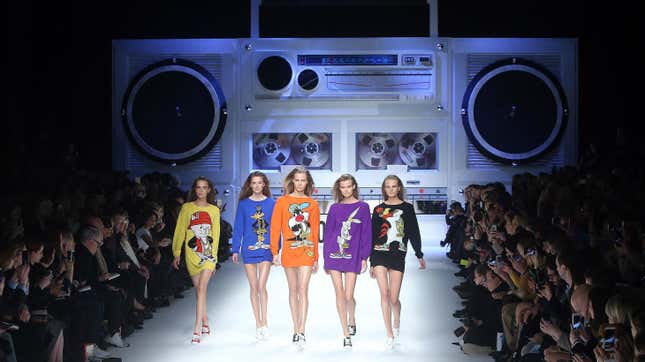 At Dolce & Gabbana, love for the younger generation was at its most literal, as babies took over the runway. The chubby, pink little models came out in the arms of taller, svelter ones. It was a tribute to mothers—albeit very chic and youthful ones. Garments bearing the scribbles of Domenico Dolce's niece seemed more apt for a party than the playground, a point emphasized by the oversized headphones adorned with fur and crystals. It was a collection for those mythical women who remain forever young.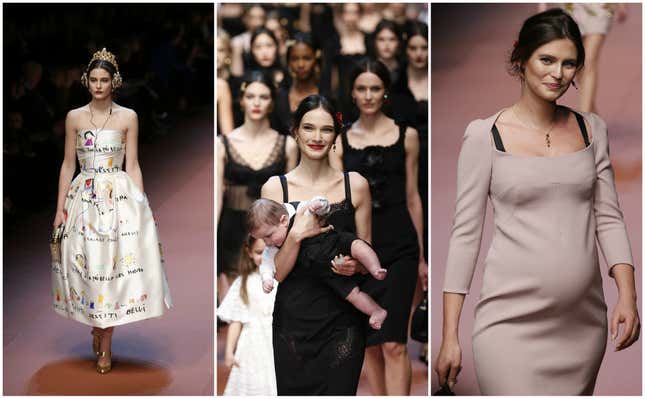 Of course plenty of other notable events took place during the week. Peter Dundas showed his final collection for Emilio Pucci, while Kostas Murkudis showed his first for Ter et Bantine. One story ends, another begins. With any luck, a new and more youthful chapter is beginning in Milan.