China celebrated International Women's Day by locking up at least eight female activists who had been planning a rally against sexual harassment this weekend. Instead of rallies for women's rights, the holiday was marked by events in shopping malls where men wearing high heels raced through obstacle courses.
One of the detained activists is Li Tingting, also known as Li Maizi, a young activist best known for her work against domestic abuse and a campaign for more public toilets for women. "They have not given information on why she was detained, but my guess is that it has something to do with maintaining social stability on International Women's Day," Li's lawyer,Yan Xin, told Reuters.
An activist who asked not to named said that "police have sought out many other feminist organizers throughout the country as well, and many demonstrations have been forcibly cancelled." The office of an NGO in the southern city of Hangzhou focused on women's issues, the Women Center's, has been raided and its director detained. According to Chinese Human Rights Defenders, some of the women have been released but at least five remain in police custody.
Ironically, the holiday honoring women got its start mostly in communist countries. After its official adoption in the Soviet Union in 1917, Chinese communists first celebrated the day in 1922. After the founding of the People's Republic in 1949, March 8 became an official national holiday.
But when it comes to the status of women in China today, the country has slid backwards: the wage gap has widened, over half of universities restrict the number of women they admit, highly educated women are mocked, and many businesses openly recruit only men.
The holiday was belittled in smaller ways as well: A graphic designer wrote on Weibo over the weekend that a graphic she had been commissioned to do for the holiday—which showed women as doctors, athletes, astronauts, and police, among other professions—was scrapped.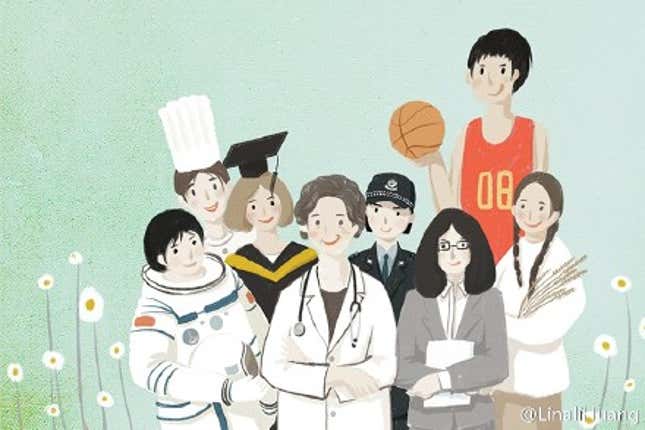 In its place, the company used a graphic showing a young girl sitting among flowers, drinking tea. The designer didn't name which Chinese tech company she had worked with, but internet users pointed out that an image on the homepage of video sharing site Youku fit the description.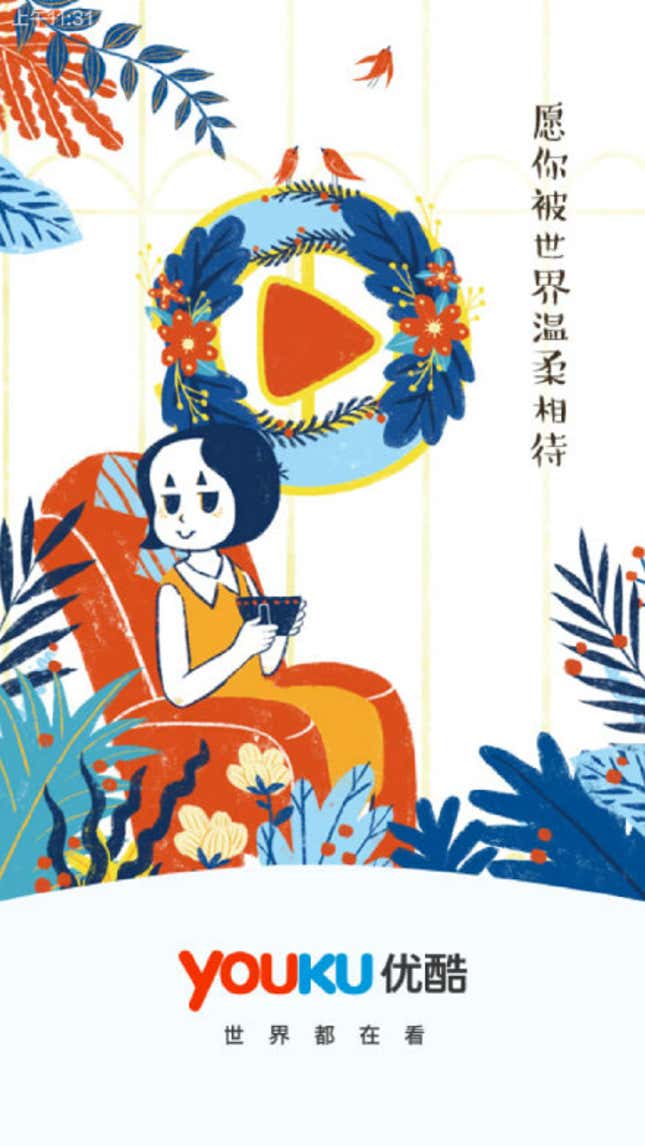 The Chinese search portal Baidu also featured a girl twirling inside a music box in honor of the holiday.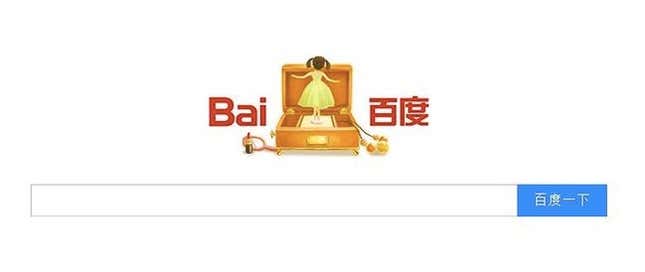 These attitudes trickle down from the top. Two days before Women's Day, the state-run newspaper, the People's Daily, published a photo series of "beautiful female journalists" covering the annual legislature, the National People's Congress.