The proposed merger between Kraft and Heinz engineered by Warren Buffett and the Brazillian private equity behemoth 3G would bring storied brands including Velveeta, Oscar Mayer, Heinz ketchup, and Kool-Aid under one roof. That pile of brands represents a uniquely American culinary heritage, though it's not entirely a source of national pride, and it certainly doesn't contain the components of a healthy diet, no matter what Buffett might say.
Iconic and nostalgic as these brands are, they represent a problem that the combined company will face. The proposed merger pulls together two makers of exactly the sort of heavily processed and generally unhealthy food that many consumers are moving away from (or trying to).
And the proposed Kraft Heinz Company's new Brazillian overlords aren't product visionaries. They're ruthless and highly effective cost cutters. Cutting headquarters staff, ending private plane flights, and restricting printer use will lead to higher profits, but that can only do so much when a business is in decline. The strategy has been going pretty well so far at two brands 3G already owns, Heinz and Burger King, but there may not be all that much to work with here.
Heinz may be more profitable than it was a few years ago, but sales aren't exactly booming. Kraft's earnings have taken a nosedive, and it's not hard to see why.
A growing consumer preference for more natural foods hasn't helped Kraft's mayo (Miracle Whip) and hydrogenated-vegetable-oil-based whipped cream substitute (Cool Whip) according to sales data from Euromonitor: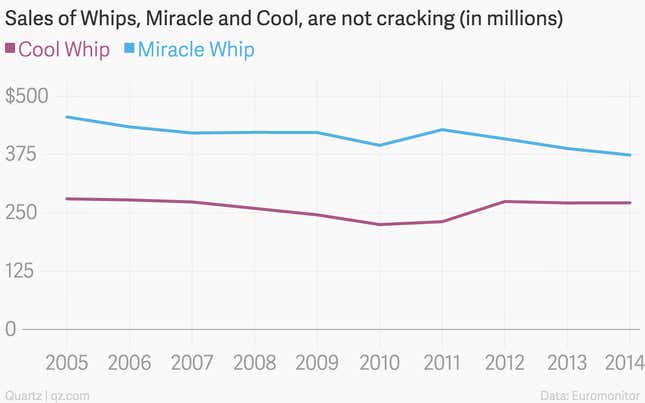 Kraft's sugary drink concentrates and powders aren't doing very well either: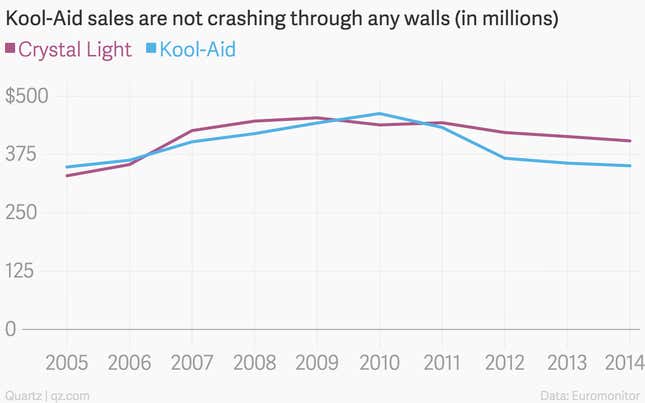 Tater tots (or other frozen potato products) had something of a golden, crispy, carbohydrate-laden moment a few years back, but sales of Heinz's Ore-Ida brand have now gotten pretty soggy: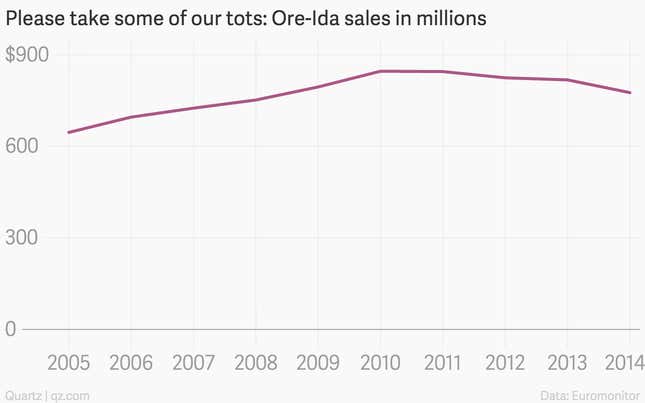 Jell-O remains iconic, but fewer parents are packing it into lunch boxes: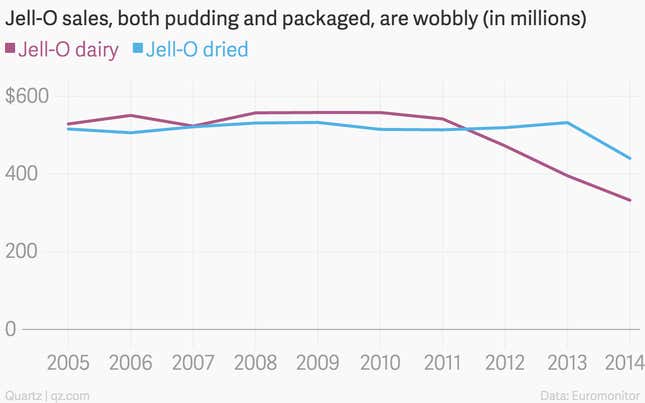 It may take more than a "kids eat right" (paywall) seal to turn around Kraft Singles, the company's processed cheese slices: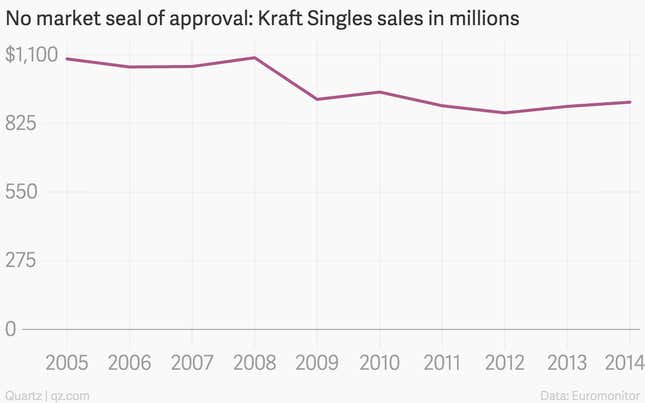 Heinz's baked beans, despite forming a cornerstone of the Full English Breakfast, are not a growth area either: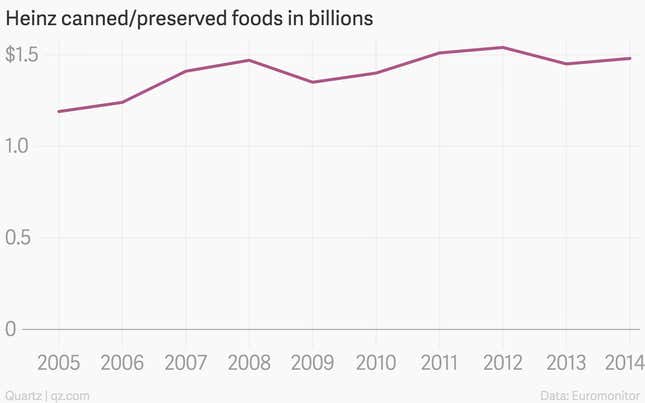 There are other billion-dollar-plus businesses for both brands, including Kraft's dried products (mostly mac and cheese in its infinite variations) but growth is either flat or sluggish: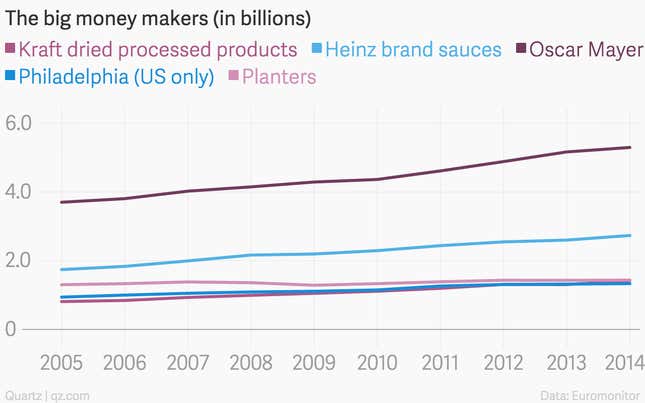 A surprising bright spot? Velveeta. It was the fastest growing brand for either of the two companies last year. By a substantial margin: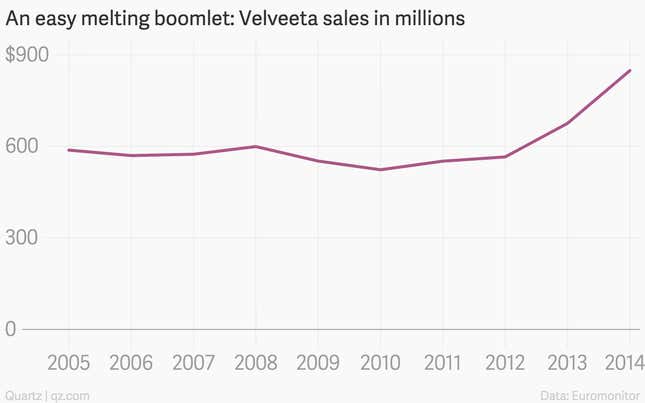 But it'll take more than queso for 3G to deliver the sorts of results its investors have come to expect.