Continuing the tradition of famous architects designing products for the home, Bjarke Ingels has designed his first collection of bathroom fixtures.
The 40-year old Danish "starchitect" is known for bold ideas that generate modern ziggurats and rippled towers on the horizon. Eloquent, genial, and with a penchant for Instagram selfies, Ingels is known for coming up with grandiloquent buzz phrases like "hedonistic sustainability" and "pragmatic utopias." He named his firm BIG-Bjarke Ingels Group.
Bombast aside, his ideas are based on an ardent concern for ecology, climate-change mitigation, sociology, and accessibility, and present a hopeful future for the practice.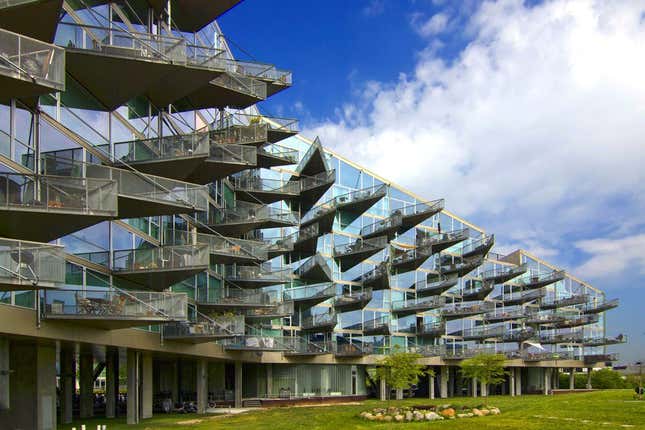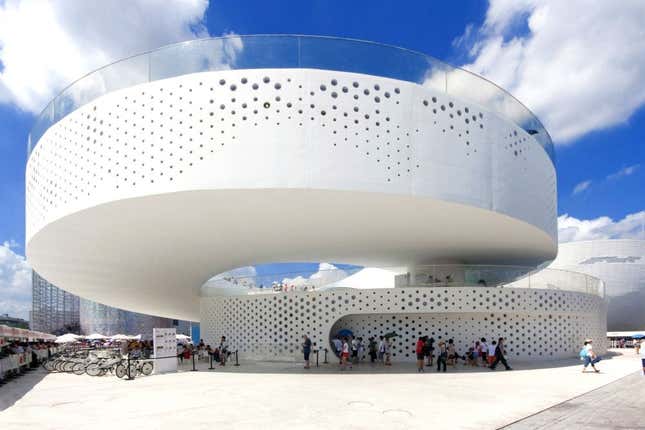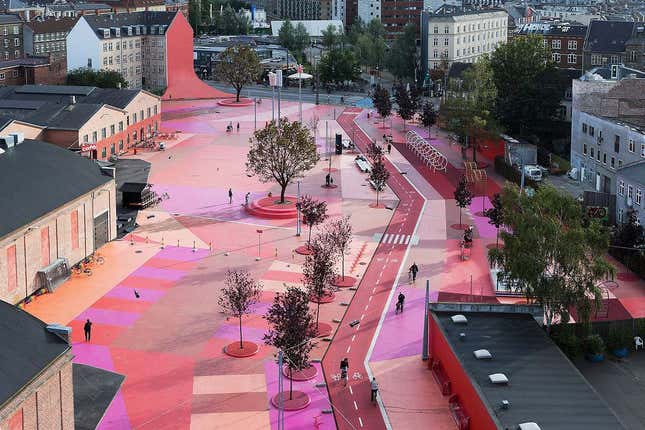 A visiting professor at Rice University, Harvard University, and Columbia University, and a frequent public speaker, Ingels' other passion is connecting with the greater public. He published his manifesto on architecture in the form of a comic book—or "archicomic"—as a counterpoint to the excessive formalism in architecture. His defining TED talk has been viewed almost 2 million times and has been translated into 28 languages.
"Architecture should not just be the interest of architects or designers," he tells Quartz. "It should really be the interest of everyone who lives in a building or lives in a city—which is essentially all of us."
This perhaps explains his interest in such a quotidian object like a faucet.
For his collaboration with the American manufacturer Kohler, Ingels took a minimalist approach, a departure from his love of "bigness and baroque eccentricity," as his critics have pegged his style.
"What saturates all the things we do is an attempt to make things as simple as possible. Quite often that translates to things that look differently, but only because they perform differently," says Ingels.
"There is something inherently Scandinavian in our sensibility, it is always strikingly simple while also having some character and personality."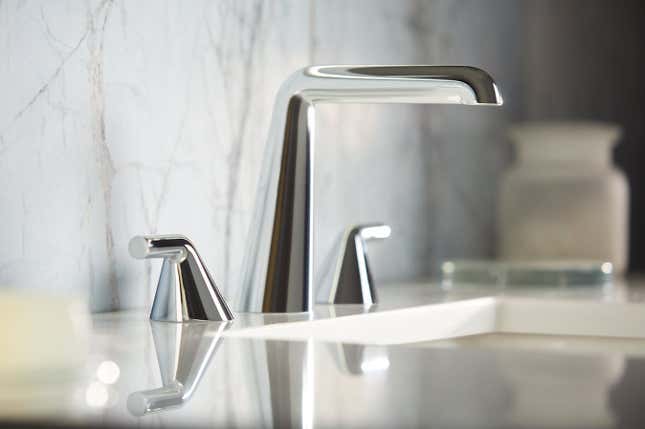 But the result of his first collection arguably falls short of that aspiration. The Bjarke-branded bath fixtures are almost too ordinary to justify the $1,000-plus price tag. The faucet's streamline profile is also similar to another design in the same line. It blends in with the myriad brass-nickle-copper faucet options in the crowded market for high-end plumbing products.
Yes, there are some mini engineering feats such as eliminating seams and escutcheon plates to create a cleaner look, and even a magnetized toilet paper holder that spare its users from fumbling with the pole. But what if he had thought less about finessing forms for the sake of aesthetics and more about game-changing ideas? For example, can a faucet save water? Can designers create products that mitigate water waste?
"We've designed this project with the mindset of gesamtkunstwerk, a term that Wagner used to describe opera. It roughly translates to 'a total work of art,' referring to the act of combining all art forms into a single piece," Ingels says.
That may be true. But for a visionary architect with big, BIG ideas, it's fair to expect his solutions would deliver on that and more.
Note: an exhibit about Ingel's work, aptly titled "Hot to Cold: An Odyssey of Architectural Adaptation," is currently on display at the National Building Museum in Washington, D.C.