US industrial production slowed down last month, but it was nothing compared with the drop-off in oil and gas drilling.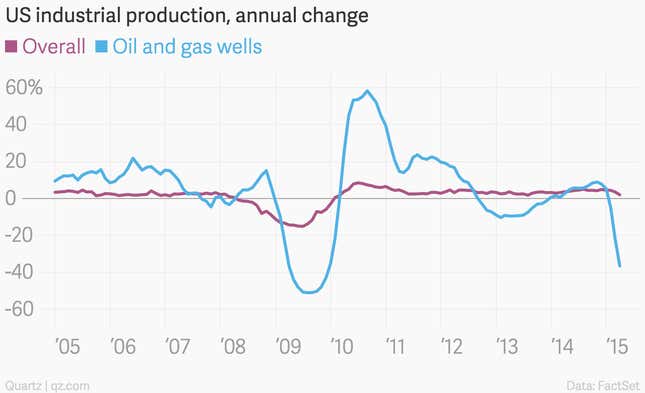 The monthly data, from the US Federal Reserve, confirms just how big a toll the drop in oil prices is taking on the energy industry.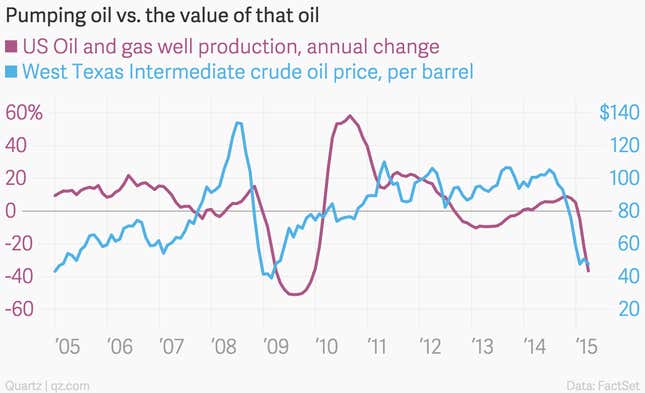 The bad news already has been showing up in energy sector layoffs—which have come as no surprise to anyone watching the quickly sinking rig count. Oil production actually is still really high, but the industry has been less eager to look for more of it with prices at such low levels.