Baltimore has experienced days of peaceful protests, as well as some violence and rioting, following the death of Freddie Gray and in the days surrounding his funeral. But while photos of rioters smashing windows and jumping on cars have so far dominated in the media, they don't tell the whole story.
Throughout the city, a new wave of images reveal that many Baltimore residents have spent today cleaning up their city.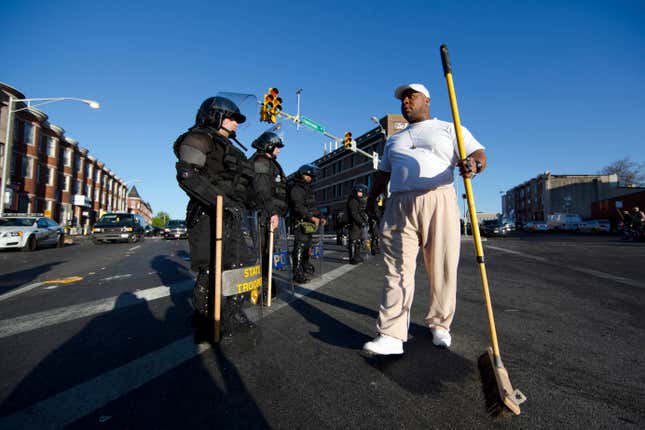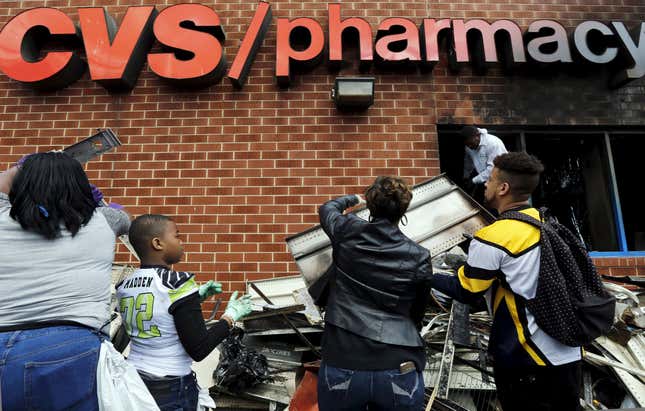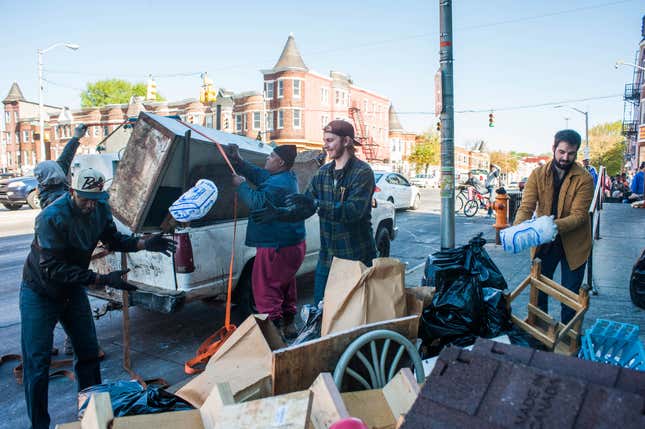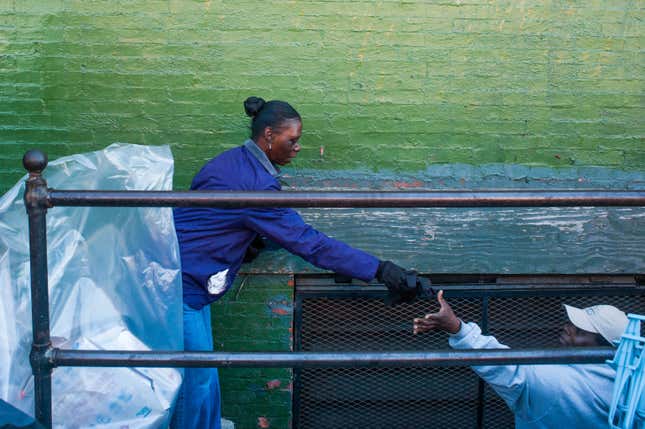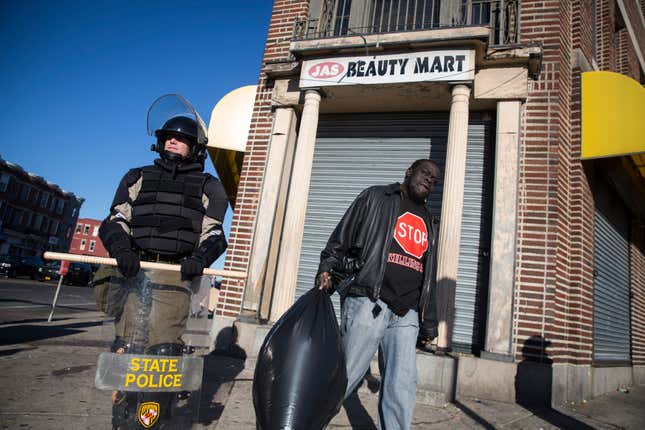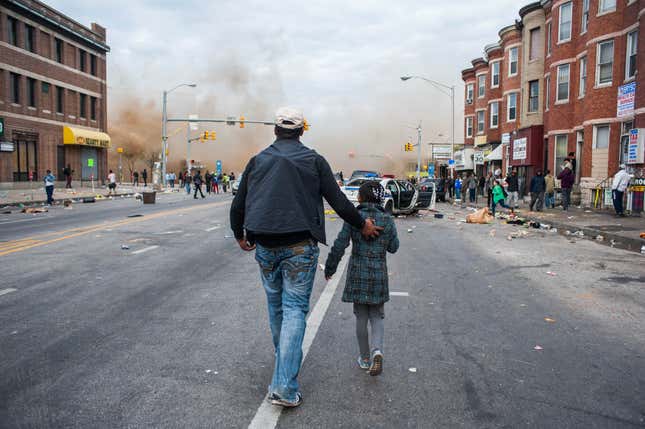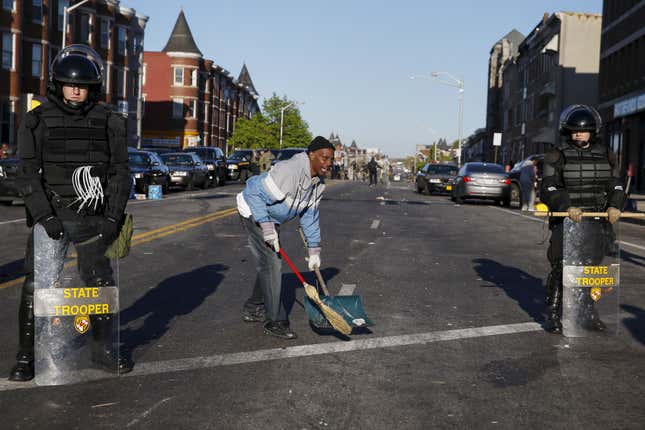 Schools are closed today, so some children have also been helping with the cleanup efforts, ThinkProgress notes.