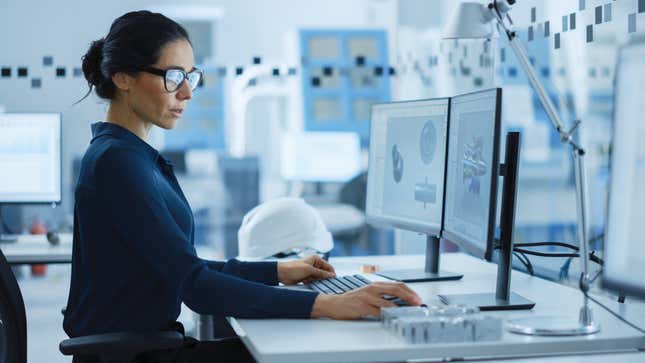 Every organization should build a high-performance workplace where employees want to spend time and purposefully thrive. However, what employees actually value and want from the corporate workplace has changed dramatically in recent years.

As demonstrated in JLL's ongoing workplace and employee research, quality of life remains the top priority for employees, winning out over a comfortable salary. Inside the office, spaces for different kinds of work and, critically, for renewal have become highly valued. According to Gensler research, collaboration space, quiet technology-free zones, focus rooms, and meditation and relaxation spaces have become more important than the onsite cafeteria.
Despite economic uncertainty, U.S. employment is at historic highs, and the competition for high-quality talent is fierce. Here are four key elements for the new workplace value proposition that can help attract and retain employees.
Regenerative holistic health and well-being investments are essential
For many, the pandemic led to a dramatic uptick in stress. Today, 38% of workers feel stressed and are mentally overwhelmed by their heavy workloads, according to JLL research. Another 35% expect to be encouraged to take time for themselves during the day.
Stress relief extends beyond simply work-life balance. Companies can support physical and mental well-being in the workplace by offering restorative workspaces and experiences, from technology-free areas, focus rooms, and meditation spaces to plentiful natural light, outdoor views and outdoor terraces, and plants (biophilia) that bring a connection to nature.
Companies can also adopt management policies that allow time for employees to recharge after work sprints or marathons. Inclusive, holistic, personalized work policies and flexible work environments enhance employee health and well-being, enabling greater workforce resilience and performance.
While most companies continue to adjust their hybrid work policies, the majority of employees prefer the dual regenerative benefits of flexibility and autonomy—with fewer long, stressful commutes—that hybrid work makes possible. Those organizations that meet these essential employee demands will be the big winners of the ever-escalating talent wars.
Next-generation workplaces must be human-centric and sustainable
Hybrid work has decisively transformed the workplace into a human-centric ecosystem arranged around when and where an employee wants to work—and, ideally, what the employee needs to feel supported and productive. In the office, that means offering a variety of workspaces for different activities, whether focused, solo work, learning and development, socializing, or group collaboration.
Forward-looking employers provide activity-based corporate office environments and flexible, on-demand workspaces, typically in coworking spaces for workers too far from the corporate office. On-demand "experiential" flex spaces will continue to play a role in housing project teams or special company gatherings outside the corporate office. Some companies include the home office in the workplace ecosystem, offering financial support for functional, ergonomic office furniture, broadband internet, and cybersecurity protection.
Finally, organizations must invest to meet the growing requirements of environmental, social, and governance (ESG) regulations and employee expectations concerning employer commitments to carbon reduction. Next-generation employees—Gen Z, in particular—prefer employers that occupy energy-efficient, carbon net-zero, and sustainable buildings that are fully supported by green and sustainable infrastructure.
70% of Gen Z talent is more likely to work for a company with a strong green footprint. Technology companies such as Apple, Cisco, Google, HP, IBM, Microsoft, and Salesforce have all successfully attracted Gen Z talent, enabled by their strong public corporate ESG policies and practices.
Opportunities to leverage the real estate cost savings of hybrid work
Out of necessity, the pandemic prompted a rapid and dramatic shift to remote work for many employees. Now, office occupancy has seemingly been permanently altered, with many companies tackling the problem of too much office space for the number of people in the office each day. Rather than risk driving away valuable talent by enforcing rigid policies for working in the office, progressive companies see opportunities to optimize and potentially reduce their real estate footprints and then reinvest the cost savings into high-performance workplaces designed for the evolving future of work.
The average global company could theoretically reduce its real estate footprint by 20% to 50%, depending on the nature of the business. For example, one global financial services organization is seeking to reduce its overall real estate portfolio by 45% by 2027. It plans to invest $300 million from real estate savings to develop the next-generation, high-performing workplace for 2027 and beyond.
Despite the talent shortages in many fields, the use of generative artificial intelligence (AI) platforms like ChatGPT could further reduce the demand for office space. Generative AI platforms and social conditions could result in an estimated 83 million jobs losses by 2027, according to World Economic Forum research. Many experts anticipate structural shifts in labor demand that will cause many jobs to be lost, diminished, or completely reinvented through artificial intelligence. Generative AI will create new future opportunities for innovative and intelligent workplace investment.
Office technology must be superior to home office technology
High-performing office technology is an important factor in making the office a preferred work location, according to Pew research. Yet, only 37% of workers say that the office offers the best technology for work. Accustomed to using up-to-date technologies in their personal lives, employees increasingly expect their office technologies to equal or surpass the technologies they use at home.
Forward-looking organizations will succeed if they invest in workplace technologies on par with employees' consumer technologies and connectivity technologies that bridge the physical and digital divide. Some have adopted multi-functional workplace experience apps that streamline everyday tasks, such as booking workspaces and meeting spaces and accessing on-demand workplace services. Today's technology tools make it easier to ensure that team members are in the office at the same time, seated near one another, and able to collaborate with greater effectiveness and efficiency.
Immersive technologies will bring new levels of virtual collaboration to the workplace and help remote and onsite workers feel equally connected and supported. Some companies are already experimenting with extended, virtual, and augmented reality platforms—including the ever-advancing Metaverse—for employee onboarding, training, virtual town halls, and for simulating the physical office where employees can informally interact and collaborate virtually.
The recently launched Apple Vision Pro Mixed Reality headset serves as an example of the growing array of augmented, mixed, and extended reality technologies that will one day enable truly immersive high-performance workplace collaboration. For many office jobs, the future workplace will likely be equipped with augmented, mixed, and extended reality technologies combined with emergent powerful AI-enabled digital twin visualization technologies.
Embracing the new workplace value proposition
Companies facing stiff competition for talent should assess the real needs and evolving employee preferences of their current and future workforces and shape their workplaces accordingly. After all, in today's world of hybrid work, the right workplace investments will enable organizations to become hyper-competitive—sustaining new levels of human performance that will meet and exceed key business goals and financial outcomes.
---
Peter Miscovich serves as Global Future of Work practice leader at JLL and is the co-author of The Workplace You Need Now. He has served in senior executive leadership roles overseeing real estate transformation, including the development of 50 Fortune 100 corporate headquarters.