Everyone's wondering when the US economy will get back to normal.
Economic growth has been stop-and-start since the recession, dragged down periodically by cruel winters. Wage growth and inflation have been lackluster.
But a return to pre-crisis strength seems closer now than it has in a while: We're inching toward to full employment and hints of wage growth seem to be popping up here and there. It's a so-called "Goldilocks economy"—a phrase coined in 1992, if you believe David Shulman, a former Salomon Brothers investment banker who said he first used it in a note to clients.
A Goldilocks economy is "just right"—hot enough to keep hope alive but cool enough to keep the Federal Reserve from raising interest rates and complicating Wall Street's investment decisions.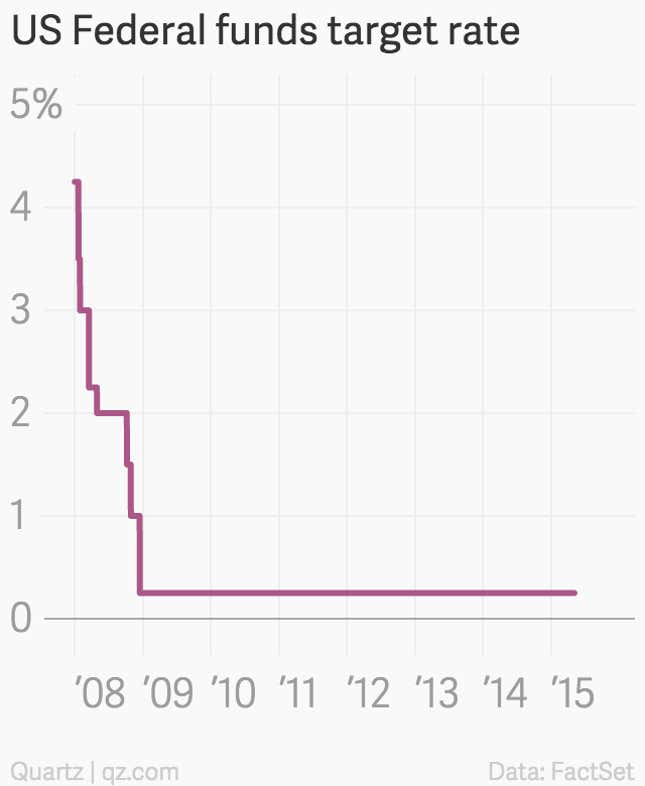 The Fed has kept interest rates near zero for more than half a decade, loathe to upset the precarious recovery. Since the last cut in late 2008, the S&P 500 has risen more than 130%, as low rates (and a massive bond-buying program) made stocks one of the best games in town.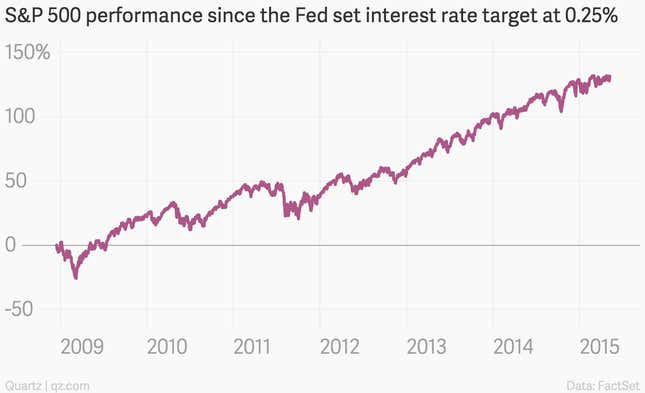 With a hike supposedly around the corner, any suggestion that rates will stay low for a bit longer is met with great enthusiasm. Just this morning, a pretty decent but still lukewarm jobs report sent futures spiking and saw the S&P 500 open more than 1% higher.
In other words, things still feel just right.