Here, a brief tour of why American crude oil stockpiles have been falling for several weeks: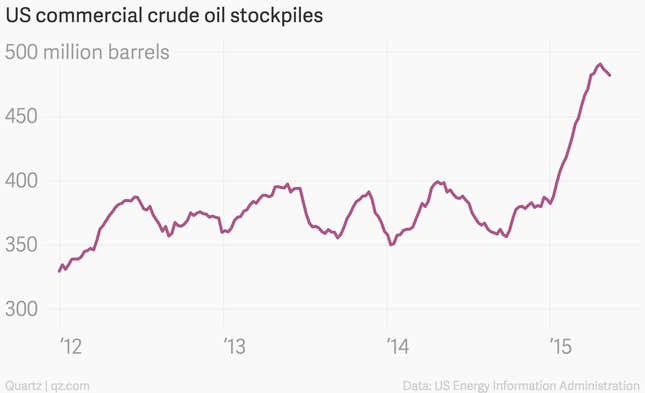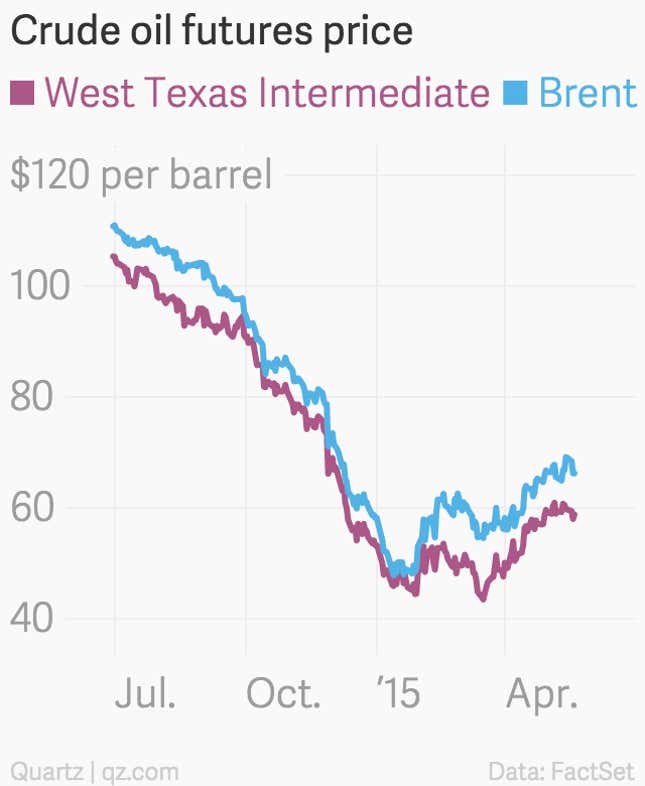 The Energy Information Administration said there were 2.7 million fewer barrels in storage in the US for the week ending on May 15. That's putting upward pressure on US gas prices, which have already risen thanks to the upcoming Memorial Day holiday weekend, when motorists take to the road and gas companies raise pump prices.
Meanwhile, global demand is rising and American oil exports are picking up, despite a battle for global market share with the Organization of Petroleum Exporting Countries cartel that has wreaked havoc on the US energy industry.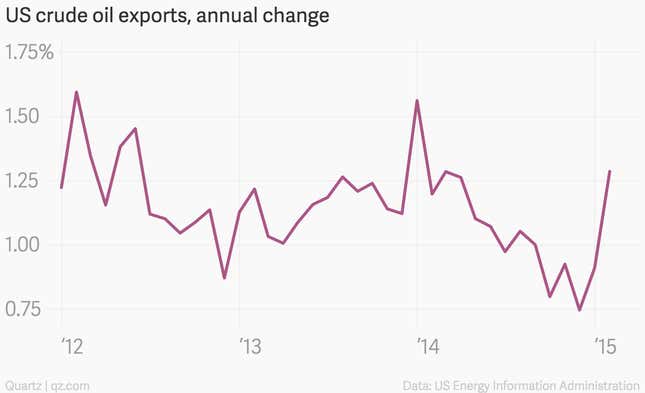 Also, US refineries are ramping up again for the summer driving season. That has contributed a bit to lower oil stockpiles since refineries had slowed down for the winter, when there was less drilling but production was still increasing.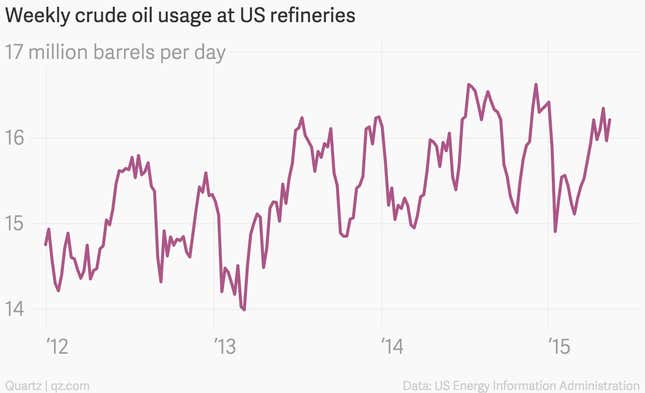 Another major contributor to lower US oil stockpiles is slowing US crude oil production. "In the supposed standoff between OPEC and US light tight oil (LTO), LTO appears to have blinked," the International Energy Agency wrote in a report on May 13.