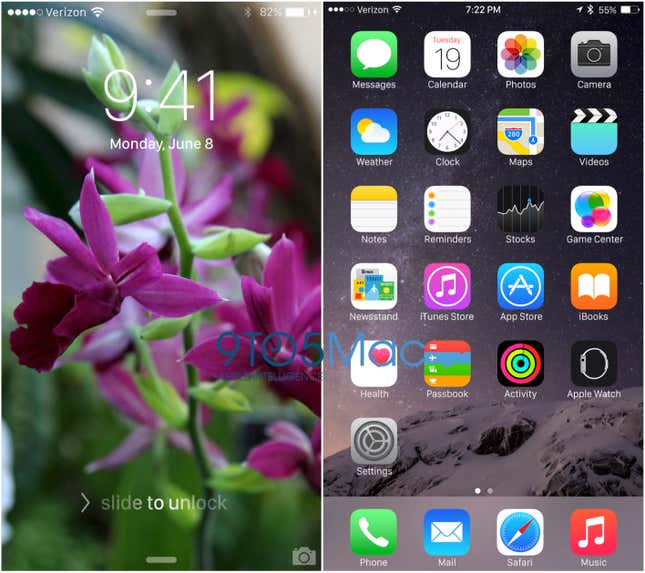 Thin lines be damned. Apple is reportedly getting ready to replace Helvetica Neue, the quintessentially modernist typeface from Switzerland, with its own font called San Francisco.
9to5Mac's Mark Gurman reports Apple plans to use the font in the next versions of its mobile and desktop operating systems, more details of which should emerge at its developer conference next month. Apple did not respond to a request for comment.
San Francisco is currently used on the Apple Watch, and the company said it was designed to be "highly legible" on smaller screens.
Apple has used Helvetica Neue as its system-wide font in its mobile devices since iOS 7 was released 2013, and the font made its way to Mac computers with OS X Yosemite released last year. Though modern and clean, Helvetica Neue can be hard to read at small sizes. Typographer Stephen Coles told Gigaom in 2013 that "Helvetica has almost none of characteristics that are required for readability at small sizes or long passages: rhythm, openness, moderate letterspacing, moderate contrast."
Conceding to the limitations of Helvetica Neue, Apple's Human Interface Guidelines for the Apple Watch dictate that "[a]bove all, text must be legible." The lines in San Francisco have heft, yet there's also more spacing between the letters, making them pop a bit more.

Apple also used San Francisco for the keyboard of its new 12-inch MacBook. Expanding the font's use to upcoming operating system refreshes will provide a consistent look for the latest Apple products.