A spoof photo of a wedding party in South Korea that went viral on the country's social media sites shows just how scary its Middle East Respiratory Syndrome (MERS) health crisis has become.
The image, taken on June 6 in Seoul as the health crisis deepened, depicts a young bride and groom sharing their matrimonial joy with family and friends, with nearly all covered in white masks. The couple's wedding planner told the AFP the photo was taken as a joke, and that the subjects had attended the wedding without masks and already shot the photo without them.
The country has thus far reported seven fatalities, nearly a hundred confirmed cases, and more than 2,800 quarantined. In addition to disrupting daily life—more than 2,000 schools remain closed—the situation is straining an already weak economy.
The World Health Organization, which recently sent a team Seoul to collect more information, has yet to issue any trade or travel restrictions. But Hong Kong announced a red alert (its second highest warning) against non-essential travel to South Korea, and authorities in Taipei announced that tickets to South Korea on Taiwanese airlines could be canceled and refunded before June 12.
Incheon International Airport near Seoul screened passengers using thermal imaging cameras: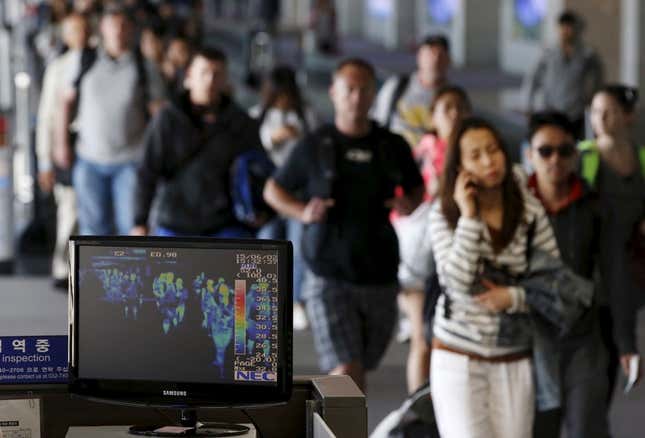 Many buildings in Seoul have installed such equipment, too: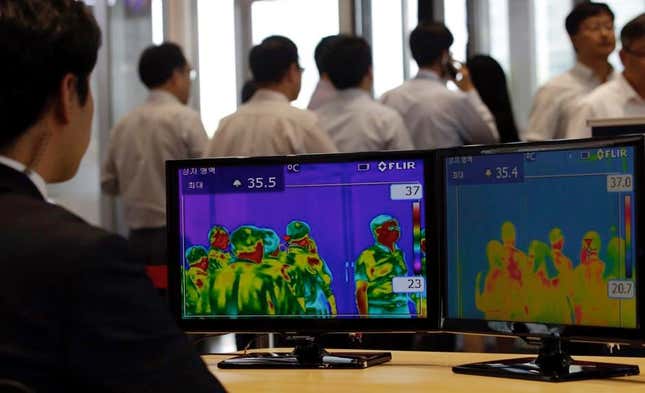 People across Seoul have been wearing face masks, including these visitors from China: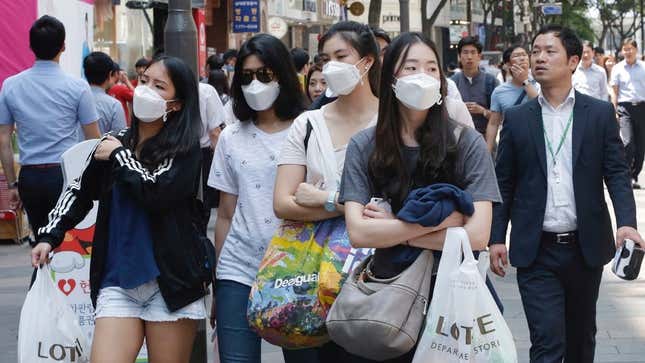 And this couple using a selfie stick: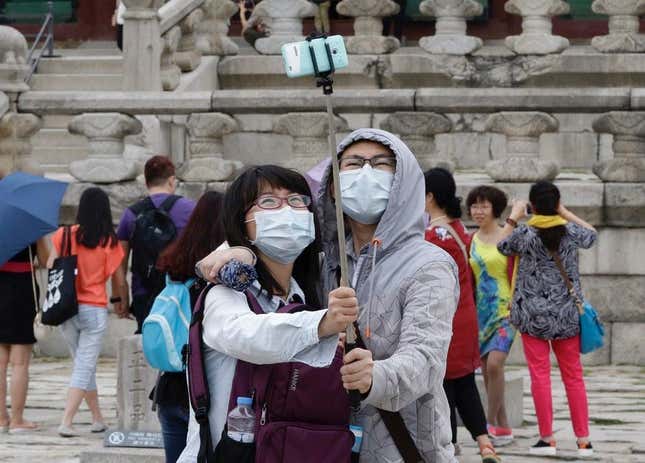 And these subway passengers: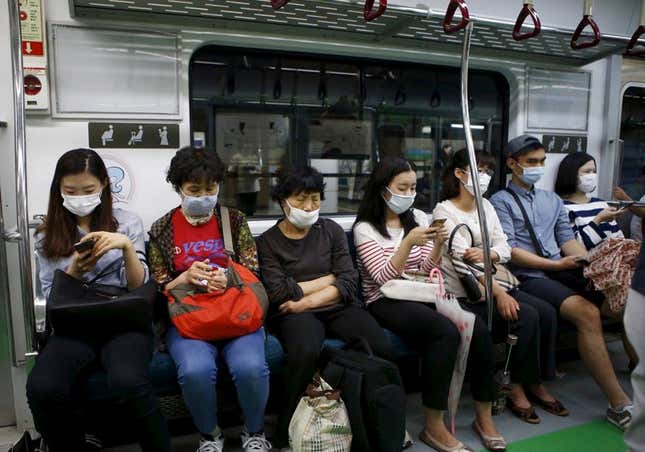 Students, at least in cases where school wasn't closed, also wore the masks: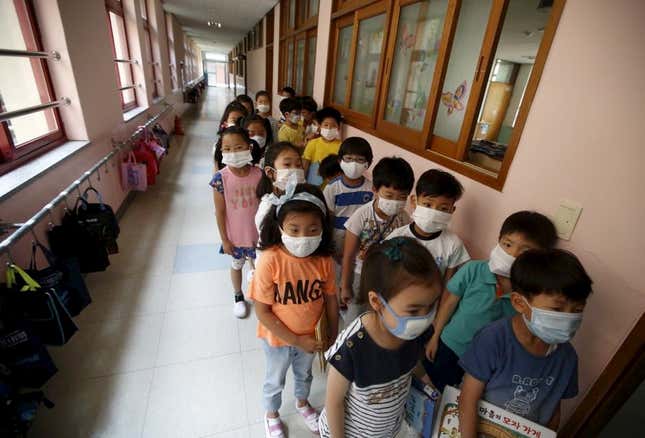 Many public places—theaters, markets, restaurants—were emptier than usual. Not many showed up to watch this baseball game, for instance:
South Korean authorities named 24 hospitals affected by MERS after criticized for not sharing such information more quickly. This hospital in Seoul set up a quarantine area: