US airlines won't hop on the bandwagon of a global effort to shrink the size of your carry-on bags. The US airline lobby says it is rejecting the recommendation of a international consortium of airlines to reduce the size of allowed bags by 40%.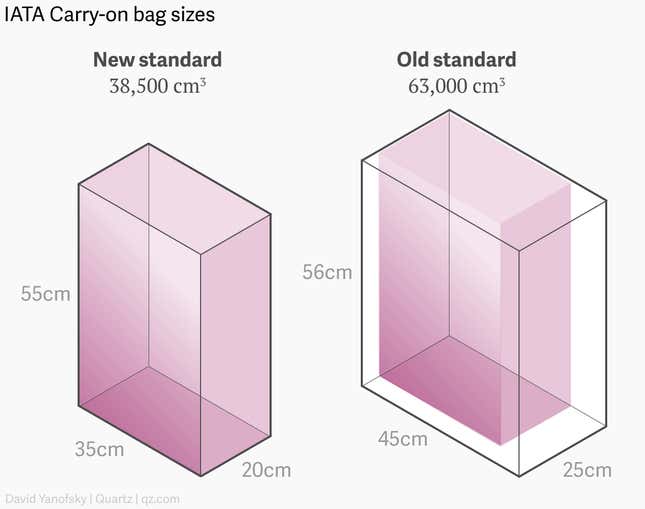 Airlines 4 America, the US airline lobby group, announced this week that no US airlines were supporting the proposal by the International Air Transport Association (IATA). In a June 17 press release, A4A's CEO Nicholas E. Calio called the initiative "unnecessary."
Presently, no passenger airline represented by A4A requires carry-on bags to be smaller than the IATA suggestion, meaning that if a US airline adopted the proposal, their restrictions on passenger carry-on bags would be tightened: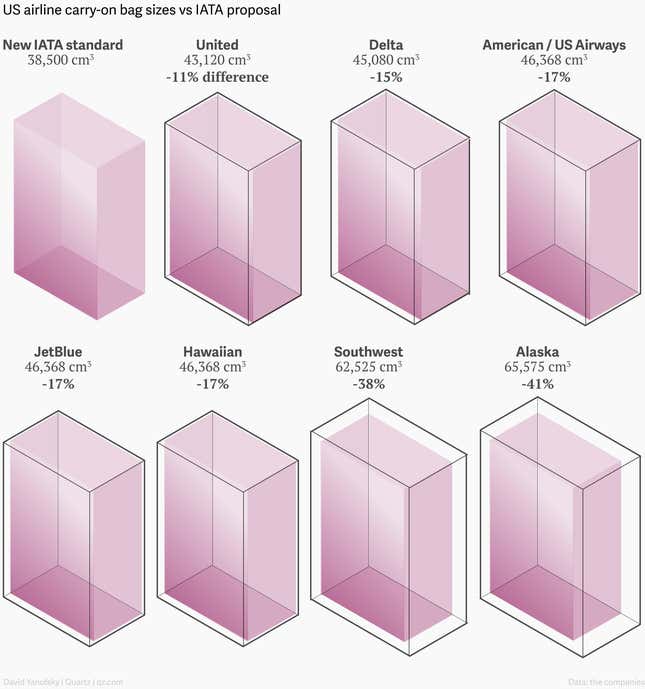 On June 9, IATA announced this new initiative to create an optional minimum standard for the largest allowed carry-on bag.
The effort is supposed to benefit passengers and airlines alike. It allows airlines to forego measuring newly-manufactured bags bearing logos certifying that they meet the standard, speeding boarding times. For passengers, IATA said, the measure takes some of the stress out of flying by ending uncertainty over whether their bags will be allowed on board.