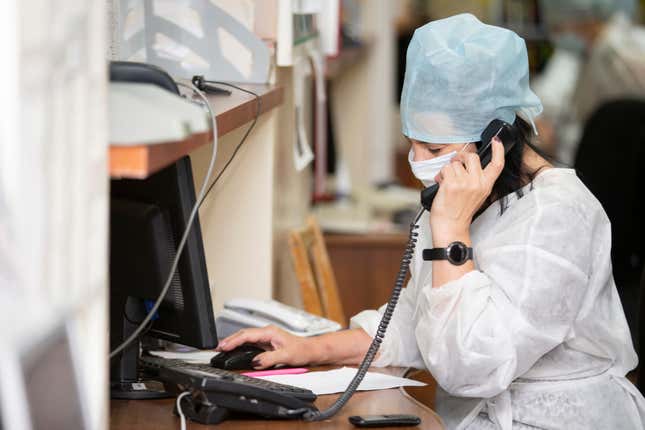 Back in 2020—a few years before ChatGPT threw a thousand-sun spotlight on conversational AI—Gartner issued a report stating that middle management jobs were on a short road to elimination. "Many of the management tasks such as collecting data, supervising actions, and ensuring compliances will be completed by algorithm and robosses," it read.

ChatGPT has accelerated the adoption of automation by revealing how incredibly engaging and useful conversational interfaces can be. Still, ChatGPT is essentially a front end looking for a back end that can provide context and connect it with other technologies in meaningful ways. A relatively small number of organizations use large language models (LLMs) like OpenAI's GPT and others in sophisticated ways, but that's also changing fast.
When it comes to tasks within an organization, many middle management processes are ripe for automation because they often involve rote procedures. Here are five ways AI can automate management tasks using tools and technology available now.
5 management tasks that AI can automate now
Streamlined scheduling
Many scheduling use cases are ripe for automation, like handling sick days. An employee can call an automated agent that recognizes the incoming number and greets them with a tailored prompt like: "Hello, Arnie. I see you have a shift coming up today at 4:30 pm. Is this what you are calling about?"
Arnie can answer yes, telling the intelligent digital worker (or IDW) that they're not feeling well and won't be able to come in. The IDW can pass along wishes for a speedy recovery, following up to ask if Arnie wants to find someone to cover the shift. From there, the IDW can see which team members are available to cover their shift, sending SMS messages to those who've expressed interest in picking up more shifts first. Once the IDW finds a replacement, it can confirm the shift swap with a senior manager (if necessary) to complete the process.
Personalized payroll
Payroll automations can also be high functioning and meet users where they are with functionalities like reminding team members to submit reimbursements before each pay period, providing a timeline for distributing yearly tax forms, and making it easy to update bank information. As with the previous example, much of the power lies in the ability for these experiences to be multimodal, with employees communicating across their preferred channels.
Elevated onboarding
Onboarding is another great process for automating in ways that cater to the user's needs. An email message welcoming a new employee can provide links to documents, internal communication tools, and a calendar for scheduling meetings pertaining to the onboarding process. An SMS can follow up once the email is opened, reminding the employee of tasks completed and those still outstanding. A welcome message can also appear on the internal communication channel (like Slack), inviting the new team member to coordinate a team lunch and help them schedule it.
Training new employees
There are opportunities to streamline the training of new team members using conversational AI-led automations as well. Though they often vary in sophistication and architecture, learning management systems (LMS) can reduce cognitive load by letting employees complete training materials on time, tracking their progress, and providing reminders as necessary. There are also opportunities to connect new team members with existing team members who can answer questions in specific areas.
This last concept can be expanded into new territory with the new training capabilities unlocked by large language models (LLMs) like OpenAI's GPT variants. These predictive models can be trained on all kinds of existing company data (everything from spreadsheets to unstructured content like emails and voicemails). This creates the opportunity to develop an easily accessible digital twin of the longest-tenured employee on the team—one available to answer a wide and increasing variety of questions at a moment's notice.
Paradigms for co-creation
When team members enter our European headquarters in Kyiv, Ukraine, they walk through a unique cafe called HUMANS, Coffee in Tech. HUMANS is a place for them to grab drinks and snacks—or work at one of the communal tables—but it's also open to the surrounding community. HUMANS has thrived as both a business and a gathering place on the frontlines of an ongoing war. Perhaps equally impressive: HUMANS has no traditional management structure and no hierarchy among team members.
All of this is made possible by an IDW called Hugh, who plays the role of a smart personal assistant to the team, handling most of the tasks that were formerly the responsibility of a manager. Not only does Hugh track task completion, generate reminders, and teach team members new skills, it also tracks customer feedback that's used to push the company forward.
"Every team member can give an important task to Hugh," says Anna Yankovska, a hospitality vet and project lead at HUMANS. "We meet every week to discuss ways to improve existing automations and create new ones that will further improve operations." This unique cafe has a number of lessons for businesses of all sizes.
3 lessons from an intelligent digital worker
Automation is worth the investment. The burnout and high turnover typically associated with the service industry haven't been an issue here. With the tedious, repetitive tasks handled by technology, team members have more time to interact with guests and strategize ways to improve all aspects of the cafe (whether sourcing menu items customers are looking for or developing new automations).
Conversational AI is a team sport. The impactful automations that Hugh employs daily were co-created by a team of people who deeply understand the processes they are trying to automate. These automations were created using code-free design tools on a platform with an open architecture, making it easy to prop up new ideas and test them together.
Being a manager and being a leader are two very different things. The team at HUMANS quickly discovered that the role of manager has qualities that make it undesirable on multiple levels. Managers tend to garner resentment when they are put in the position of asking people to do things and reminding them what needs to be done. The same animosity quickly dissipates when an IDW is pushing out the reminders. Conversely, people don't like being put in the position of reminding people to do things. Being in the position of manager often means being at odds with the rest of the team. Automation can dissolve this discomfort as well. With the traditional management hierarchy stripped away, everyone is given leadership opportunities. The culture of co-creation enhances the ability of anyone with a good idea to take the lead.
---
Robb Wilson is the CEO and founder of OneReach.ai and co-author of Age of Invisible Machines.

Josh Tyson is the director of creative content at OneReach.ai and co-author of Age of Invisible Machines.