Market analytics company Digimind has tallied up all the messy fallout from the horse meat scandal, and things are not looking good for UK grocery giant Tesco, where the uproar started after horse meat was discovered in its hamburgers.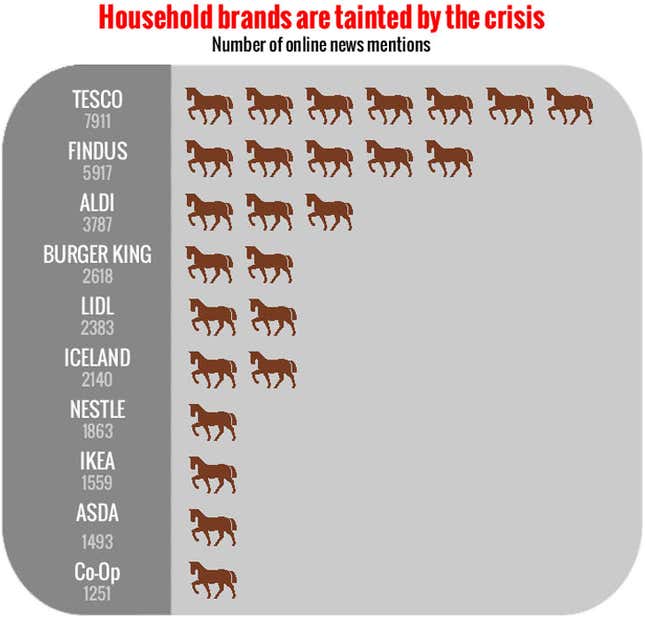 When Digimind looked at the words used alongside mentions of the scandal and specific brands, the contaminated products shook right out of the data.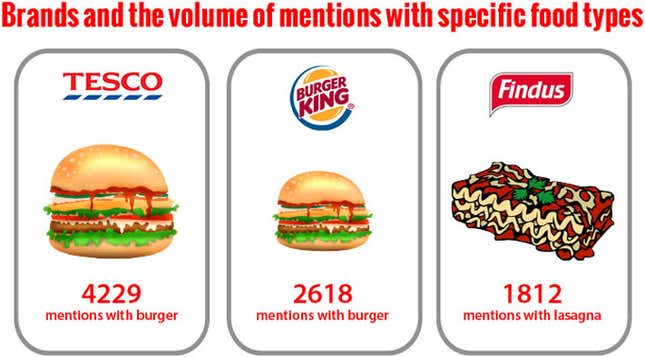 A time series of brand mentions alongside terms relating to the scandal shows that Tesco, in blue, having managed to become associated with horse meat right from the start, was then mentioned every time the scandal flared anew.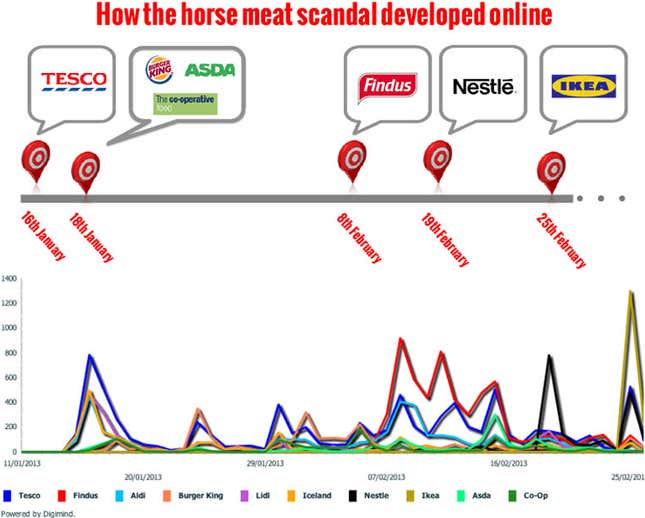 The lesson? If you're going to become associated with a brand-destroying controversy, try not to be the first out of the gate.