If you're one of the few people who remembers the middling 2000 science fiction film The 6th Day,  you may recall that Arnold Schwarzenegger's character uses a mirror that wishes him a happy birthday and tells him his schedule for the day. That was probably the coolest thing about the movie.
And now it's basically a real thing.
Max Braun, a software engineer at Google, decided to make Arnold's magic mirror a reality. Using supplies you can find easily online or in stores, Braun turned his boring bathroom mirror into a smart one capable of delivering the news and weather. He recently published his work on Medium.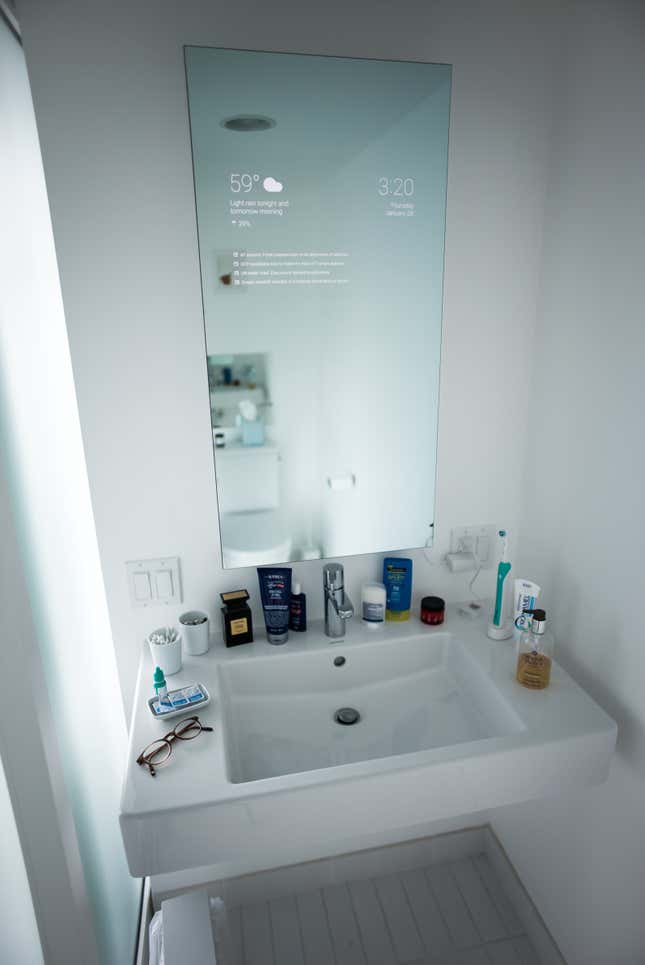 The mirror, naturally, runs on Google's Android (Braun also used the Forecast API for the weather). The news headlines come from this Associated Press RSS feed. Braun is currently using Amazon's Fire TV stick to run the user interface.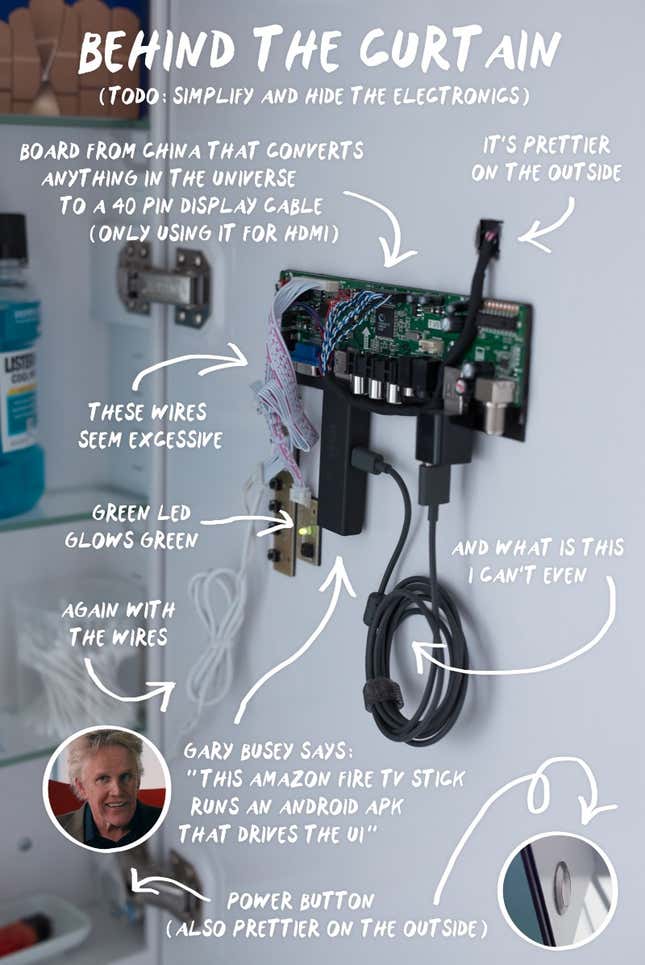 Braun says he's now experimenting with adding traffic updates, daily reminders, and voice search, among other widgets.
While this is not the first smart mirror ever, it's probably the most polished one we've seen. Something like this could easily appear at the Consumer Electronics Show for several thousand dollars. Instead, Braun built one with relatively simple parts, because he felt like it. Hopefully the gizmos don't distract him while he's shaving.