Never wear socks with sandals. It's one of those long-standing fashion edicts that seems to have its grounding in a universal understanding of good taste.
But every rule is a target, and for a few years now, fashion designers and adventurous dressers have increasingly taken shots at it. This contrarian approach was most recently on display at New York Fashion Week's men's shows. Some might argue it is never acceptable, but even bad taste can be good—if done right.
The look works particularly well when it's sporty and laid back, as it was at Los Angeles label Stampd's New York show last week. The brand finished off a few of its "avantstreet" looks with dark socks and the sort of slides that brands like Nike and Adidas make.
A similar vibe prevailed at Tim Coppens, where the designer (who was recently tapped to bring fashion to Under Armour) mixed socks and sandals among the sneakers he designed for his line. They worked thematically, too, as Coppens referenced Japan and samurai in particular in his collection.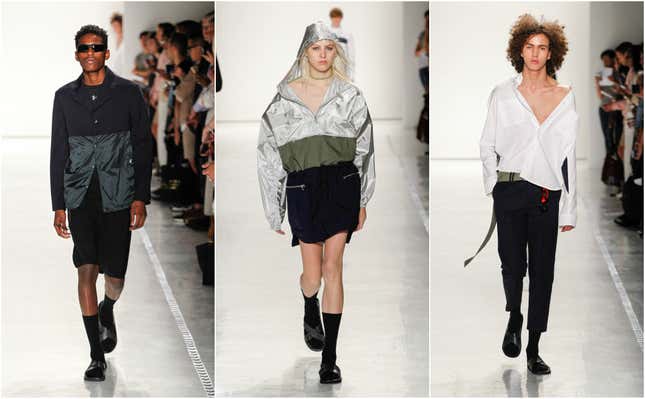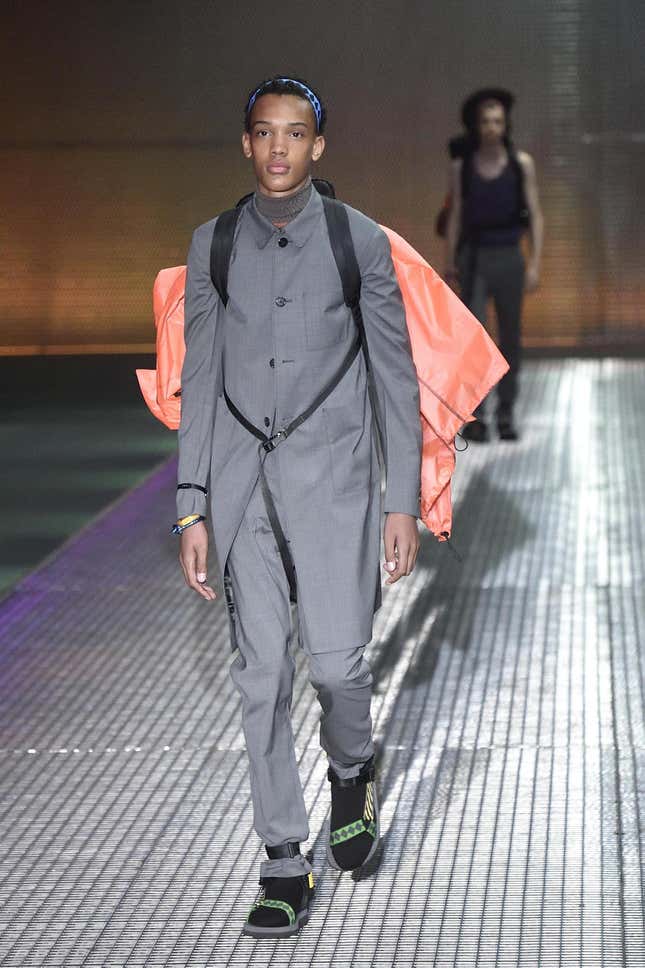 Often the socks are heavy, marled knits. It's the style Marni went with last spring in Milan, where socks and sandals featured prominently both in its runway show and on the streets. "The sandals with socks would probably have looked more outré if the rest of Milan hadn't taken up that particular affectation this season," wrote Tim Blanks on Vogue.com.
The combination plays into Miuccia Prada's "good taste of bad taste" and "ugly cool," which also characterized her men's show this spring. The pairing creates an appealing tension in a look that risks falling otherwise flat. It forces consideration. As Tom Ford put it, "There is something dull about everything being too tasteful."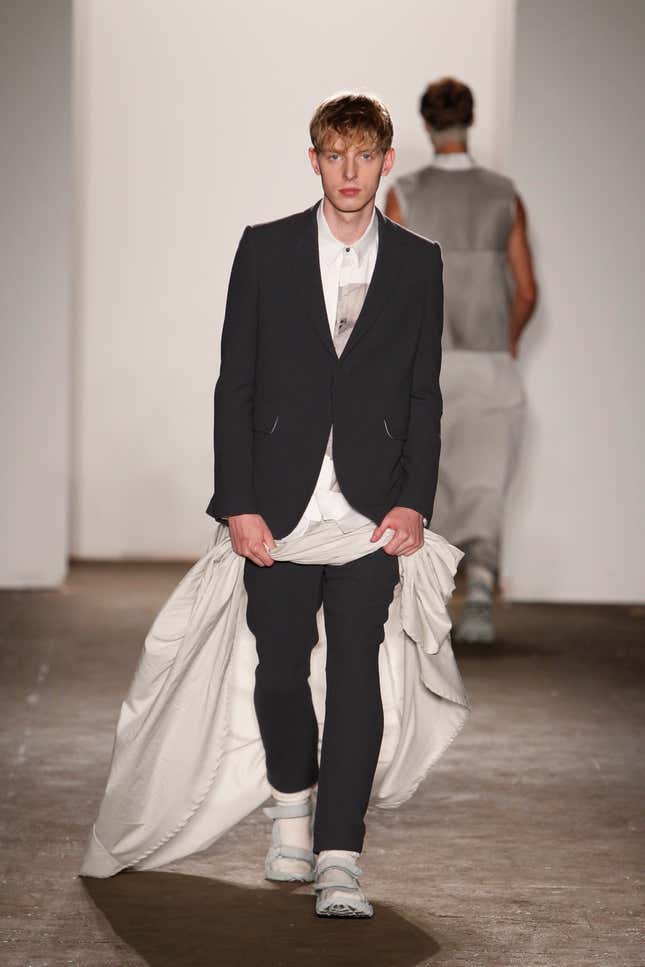 Socks with sandals embodies this feeling, and the trend has been bubbling up for some time. In 2012, New York designer Siki Im showed his entire spring collection styled with painted Tevas and heavy wool socks. (Full disclosure: I worked for Siki Im at the time.) Teva later became so anxious for people to adopt its sport sandals that it created a lookbook and launched a sock collaboration with Woolrich.
Ashley and Mary-Kate Olsen, who design The Row, started appearing in the look a few years ago, according to the Wall Street Journal (paywall), and in places such as Japan and Korea, fashionable women can often be spotted wearing socks with their Birkenstocks.
The trick is to look fashionable enough otherwise to balance the classic dad-on-holiday look. It also requires a willingness to push the boundaries, and to risk getting some sideways glances. Odds are good you'll get at least a few.