Under Armour is planting a major flag in New York. Kevin Plank, the Baltimore-based company's CEO, announced on a call with investors today (July 26) that the company will take over the former home of FAO Schwarz in New York.
"The approximately 53,000 square-foot space is one of the most-recognized and high-traffic areas in all of New York, and our plan is to build the most breathtaking and exciting consumer experience ever conceived at retail," he said.
It's a major sign of confidence for Under Armour, which saw second-quarter sales increase 28% to $1 billion. The iconic space at the foot of the General Motors building has been a tourist destination at least since the famous piano scene in the 1988 movie Big with Tom Hanks. It has been empty since FAO Schwarz vacated it last July.
It's also one of the priciest pieces of retail real estate in the world. A report by real estate services firm Cushman and Wakefield pegged the stretch of upper 5th Avenue between 49th St. and 60th St. where the building is located as the most expensive retail area (paywall) in the US. The exact rent Under Armour will pay hasn't been revealed. In April, Owen Thomas, CEO of Boston Properties, which owns a majority stake in the building, said FAO Schwarz was paying about $20 million a year—and rent rarely goes down in Manhattan.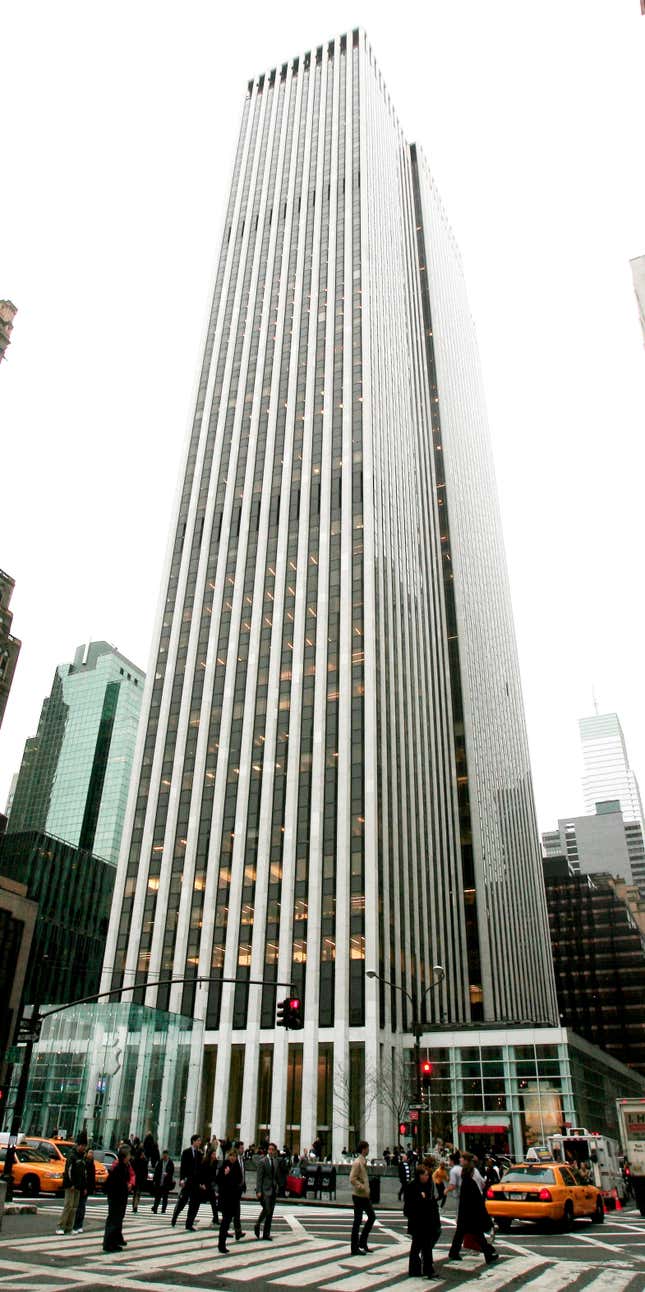 Under Armour's popular, if sometimes maligned, sneaker line with NBA star Stephen Curry will go a long way toward paying those bills. While the company is still primarily an apparel business, sales of clothing have slowed, growing about 19% for the quarter. Footwear sales, meanwhile, jumped 58%, and sneakers now account for 24.3% of the company's revenue, up from 19.6% last year.
Plank also said that Under Armour, which is popular mostly with men, will begin selling at Kohl's, helping it reach the millions of women who shop at the mid-tier department store. (It isn't neglecting the high-end market. It recently announced a premium line of fashion-focused apparel and footwear with New York designer Tim Coppens.)
The move into the former FAO Schwarz space, just behind the Apple store and across from The Plaza, shows Under Armour means to portray itself as one of the world's powerhouse brands. Nike, whose big Niketown flagship is just a few blocks away, was said to be eyeing the space itself. Under Armour will move during late 2018, according to Plank.