For more than a decade, the standard for cool in women's denim has been leg-hugging, low-rise skinny jeans. But what's cool in fashion is often about subverting the status quo, at least superficially. So what in theory could be cooler than roomy, high-waisted jeans of the sort that many a mom has been known to wear?
For a couple years now, mom jeans, often in washed-out indigo, have been gaining in popularity. The style has an elongated waist that drops into carrot-cut legs, providing the illusion, as fashion blog Man Repeller put it, that "one's derriere began in North Dakota and ended in South." It's the shape that dominated denim in the 1980s and 1990s, and as with all things in fashion, it was bound to resurface.
The jeans had a big year in 2015, and evidence suggests they're in the midst of an even greater surge now. "New arrivals of mom jeans in the last three months are up 101% from the same period in 2015," says Katie Smith, senior fashion and retail analyst at Edited, a retail technology company that tracks and analyzes e-commerce trends. "In fact, June was the biggest month for new arrivals since the trend started to pick up, around July 2014."
Polyvore, a shopping-focused social network, says that searches for mom jeans between October 2015 and May 2016 were up 250% versus the same time the previous year.
Levi's even developed a new style based on the mom jean, called the "Wedgie," that has gotten a lot of love since its debut earlier this year. "The back pockets of the Wedgie Jean are slightly tilted inwards, adding the allure of the ultimate 'mom butt,'" Levi's said in a recent blog post.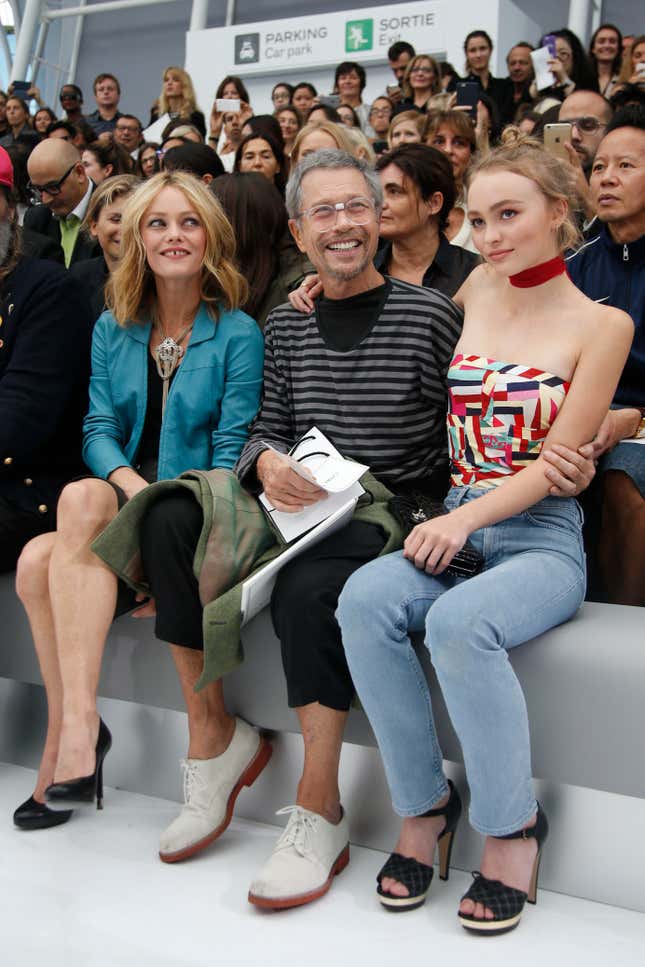 Not bad for jeans that haven't had the best image in recent years. Wikipedia still refers to "mom jeans" as a pejorative, and many recall Saturday Night Live's 2003 parody ad for a brand called Mom Jeans, which cemented the style's name. It ended with the line, "Give her something that says, 'I'm not a woman anymore. I'm a mom.'"
But the stigma has largely fallen away. "Mom jeans" is what retailers such as Topshop and H&M officially call them. Edited's data refers specifically to store arrivals described as "mom jeans," not including similar styles, such as boyfriend jeans or straight-legged jeans.
Aside from the name, the jeans don't have much to do with moms, who don't always love them. Polyvore says searches occurred most among 18- to 24-year-olds, and on the company's app the jeans were 161% more popular with Gen Z than with millennials.
Some young women may wear them ironically, but plenty genuinely like the booty-enhancing shape, which fits with a broader '90s nostalgia happening in fashion. Polyvore points to celebrities such as Kylie and Kendall Jenner and top models wearing them, helping to boost their popularity.
Edited points out that most of the mom jeans for sale online in the US are mass-market, not high-end. The average price is $52.
If you can't find that old pair in your mom's closet, don't worry. Retailers have plenty for you to choose from.