Two US astronauts are installing a new doorway on the International Space Station, a key step toward opening up the station to new commercial vehicles.
Jeff Williams and Kate Rubins left the station shortly after 8am EST, with a six and a half hours in space ahead of them. Their mission is to install the International Docking Adapter so that the next generation of US space vehicles can safely carry future astronauts to the station.
Since the Space Shuttle retired in 2011, astronauts arrive at the station onboard a Soyuz spacecraft, but SpaceX and Boeing are developing a new human-crewed spacecraft that will begin flight testing next year. One of the two companies is expected to make a maiden flight to the ISS in early 2018, where it will plug in to this new adapter.
This is actually the second adapter to be launched to the ISS; the first was lost in 2015 when a SpaceX rocket carrying a load of cargo to the station exploded mid-flight. Elon Musk's space company returned to flight six months later, and this adapter was delivered during an August SpaceX mission.
The current docking system is proprietary to the Russian space company that created it for the Shuttle and Soyuz. To capitalize on improvements in technology since the original was designed, and to create a new global standard, space agencies around the world combined to create the "International Docking Adapter." You can actually see all the specs, which are open-source.
That's not an accident.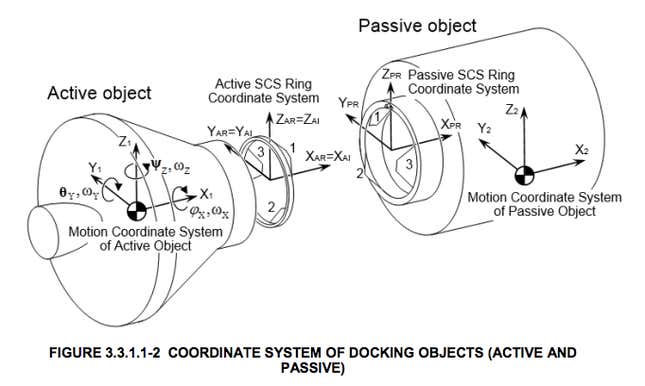 "A a new interface standard out in the public domain for anyone to build to that standard will stimulate competition and stimulate technology," NASA program manager Shaun Kelley said in an interview on NASA TV. "We're entering a commercial sector now. Any company in the world, any country in the world, can build to that standard and be sure that they can be compatible with us."
The ISS has played an important role in boosting the commercial space sector.
As humanity's outpost in low earth orbit, it is a key platform for companies to stage experiments—like Urthecast's cameras or Nanorack's cubesat launcher—as well as a destination that has fueled billions of dollars in development. NASA's investments in the private cargo and crew transport programs made SpaceX possible, setting the stage for a new commercial race to space.
When the astronauts are done with today's work, whoever wins that race will be able to cross the finish line.