Since its founding in 1895 by Alessandro Berluti, a shoemaker from a tiny Italian port town who found a clientele in fin-de-siècle Paris, Berluti has built a reputation for exacting quality. Like suit brand Brioni, it became a staple among well-heeled men, such as John F. Kennedy and Frank Sinatra. Under the guidance of CEO Antoine Arnault, in 2012 the brand branched out into a full menswear line, including suits, to complement its high-end shoes.
The announcement Sept. 1 of Haider Ackermann's appointment as Berluti's new creative director may seem out of step with that legacy. Ackermans's clothes are all louche, relaxed glam, and not exactly in the spirit of Berluti's more buttoned-up reputation. Among his most popular items are sweatpants and drop-shouldered sweatshirts favored by celebrities such as Kanye West. But Berluti is clearly looking to its future as much as its past.
Sales of men's suits are still growing, but much more slowly than in the early 2000s, when a new generation of style-conscious men started to dress up and splurge on clothes. Projections from research firm Euromonitor forecast growth to keep slowing in the coming years. Men's clothes are swinging back toward more casual territory as office culture continues to loosen up—JP Morgan, for instance, recently relaxed its dress code—and fashion moves toward relaxed styles, including streetwear and athleisure.
Berluti, part of luxury conglomerate LVMH, has been eager to bring casual clothes to its customers. In 2013, it launched a service offering men a fully bespoke wardrobe (paywall), including denim, chinos, and field jackets. It has shown a mix of of tailored and relaxed clothes on the runway lately, as well as a look with more edge and attitude.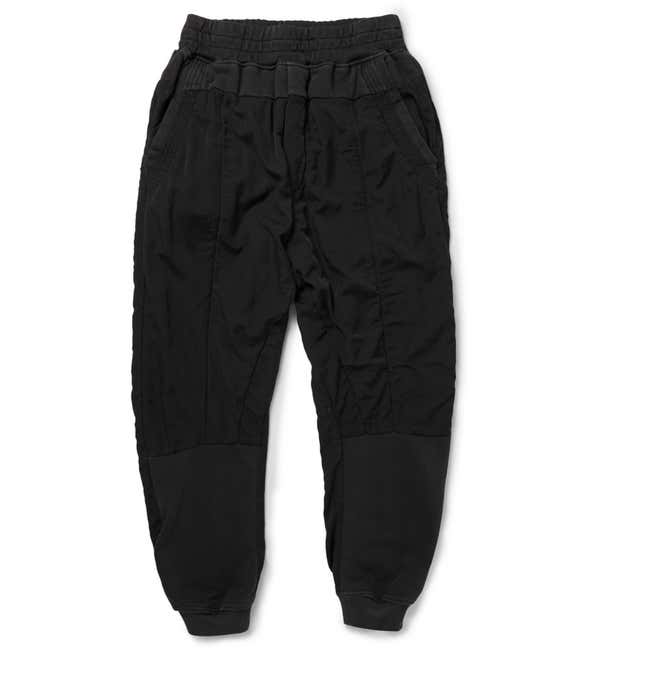 Ackermann's hire solidifies this direction. He is a veteran of womenswear who became a buzzy new talent among guys after launching his men's line a few years ago. His sweatpants and sweatshirts aren't for the gym. Both can top $800. What he does well is blend casual and polished, pairing a tailored blazer with a draping t-shirt—and yeah, maybe even some sweats.
There's certainly a market for high-end casual wear, including $800 sweatpants. WWD noted that footwear still makes up roughly half (paywall) of Berluti's sales, and its two bestsellers are sneakers—one similar to Adidas's hugely popular Stan Smith, and the other a running shoe.
"All categories—whether it's T-shirts, or sweaters—everything casual is overperforming the sartorial right now," Arnault told WWD. "Casual is king."
Berluti will undoubtedly continue selling formal attire. Global CEOs still need shoes and suits. But they need to fill out the rest of their wardrobe. Arnault, for instance, said he has bought an item from Haider Ackermann's men's line. It's a hoodie.