Video game developers aren't happy about revelations that Palmer Luckey, the 24-year old founder of VR company Oculus, is funding a group that spreads pro-Donald Trump memes online. The Daily Beast reported Luckey's association with the group last Thursday (Sept. 22).
The group's goal is to create effective memes both in support of Trump and in opposition to Hillary Clinton. It was allegedly responsible for a digital billboard near Pittsburgh, Pennsylvania, which shows an image of Clinton above the words "TOO BIG TO JAIL."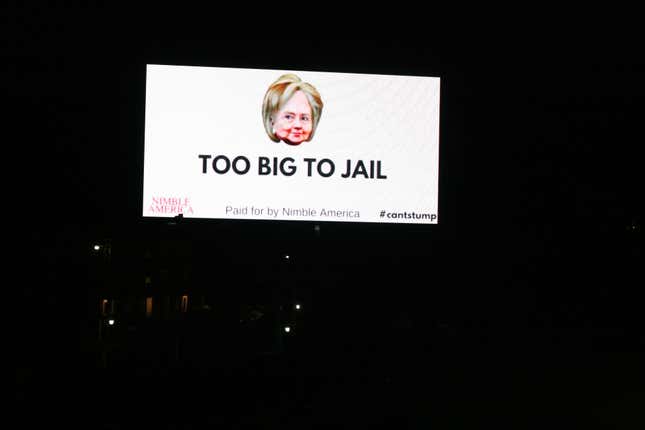 Scruta Games, the developer of VR games like Computer Janitor and Transporter Room 3, said in a tweet on Thursday that it would pull support for Oculus until Luckey resigns:
That same day, Today Tomorrow Labs, maker of Newton VR, said in a tweet that it would do the same:
Polytron, the independent game studio that made Fez and is currently developing the VR game SuperHyperLoop, has also dropped support for the platform.
"In a political climate as fragile and horrifying as this one, we cannot tacitly endorse these actions by supporting Luckey or his platform," Polytron said in a statement. The company added: "If you are a voting citizen of the United States, please remember to register and make your voice heard this November 8th. Do not let bigotry, white supremacy, hate and fear win."
Insomniac Studios, which made the famed Ratchet & Clank franchise and is currently building a VR adventure game, condemned Luckey's actions in a statement to IGN, but did not say it would pull support for the platform:
"Insomniac Games condemns all forms of hate speech. While everyone has a right to express his or her political opinion, the behavior and sentiments reported do not reflect the values of our company. We are also confident that this behavior and sentiment does not reflect the values of the many Oculus employees we work with on a daily basis."
Luckey said in a Facebook post on Friday (Sept. 23) that he'd only donated $10,000 to the meme group and that he was planning to vote for Gary Johnson. He also said he hadn't posted to Reddit under the name "NimbleRichMan," as The Daily Beast article had claimed. Gideon Resnick, a reporter at The Daily Beast, responded to that with an apparent screenshot of an email from Luckey, admitting that he had indeed posted under that name: