This week, half a billion people in China are expected to be traveling during the seven-day-long National Day celebration, known as "Golden Week." By one estimate, they're expected to spend some $72 billion at home and abroad during the week.
After just four days, 415 million people have traveled, spending a total of 339.7 billion yuan ($50.9 billion) just in China, according to the China National Tourism Administration (link in Chinese).
Billions will be spent on transportation alone—that's a lot of gas, train tickets, and cup noodles for the road.
Beijing welcomes you 
South Korea, Thailand, and Morocco might be calling, but the pull of China's capital city is still powerful. Millions will visit Beijing this week, flocking to famous sites like Tiananmen Square, the Great Wall, and the Forbidden City.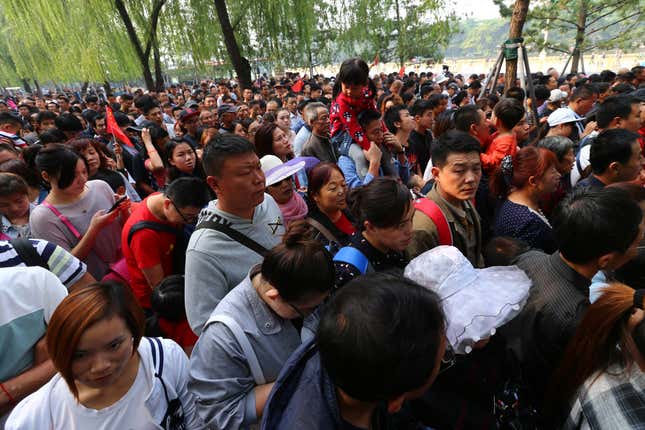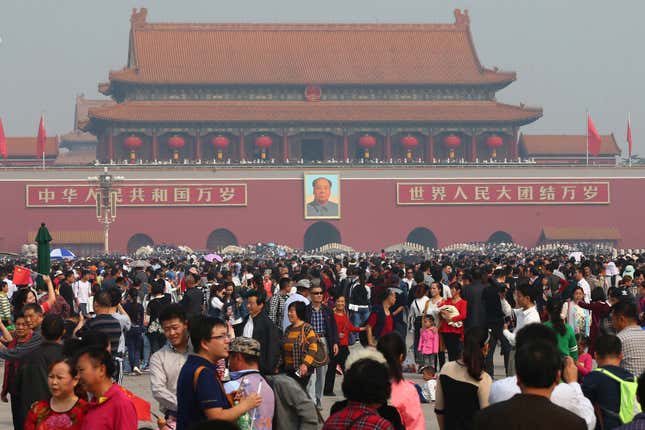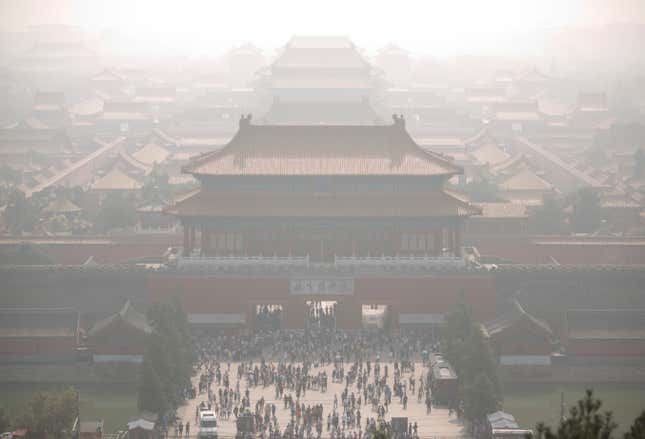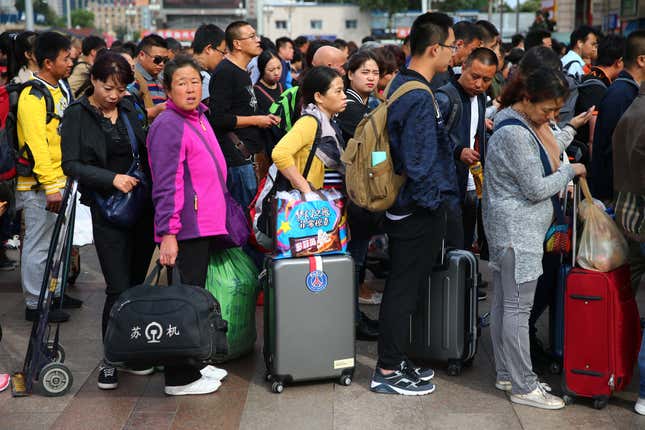 Glass bridges and Mickey Mouse
According to a report by Chinese travel booking site Ctrip and government-backed body China Travel Academy, the southeastern city of Hangzhou tops China's 10 most popular travel destinations (link in Chinese) this year. The city, known for its scenic West Lake, recently built a new airport expressway, pedestrian walkways, and repaired roads for the G20 summit.
The city is also capitalizing on a craze for glass bridges in China, as Flying Dragon Bridge, the longest glass bridge in Zhejiang province, welcomed its first visitors on Oct. 1. The bridge is located in Xinchang County, an hour's drive from Hangzhou. Some visitors waited for three hours to walk on the glass bridge. Flying Dragon Bridge can hold 4,000 visitors at most.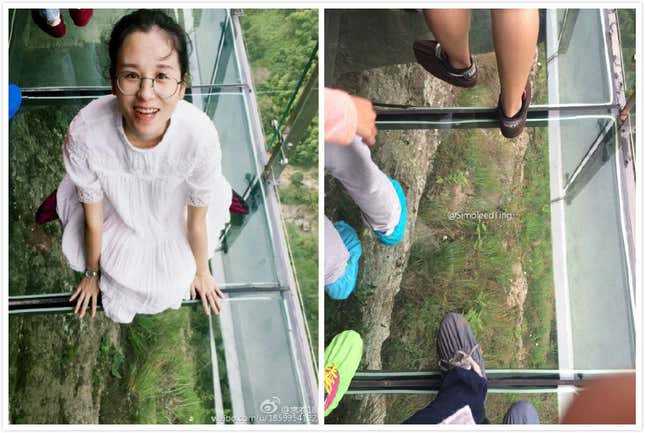 Shanghai Disneyland, the first Disney theme park to open in mainland China, also saw long lines. Visitors reportedly waited about two hours for some rides. Entrance to the park costs 499 yuan ($75) (link in Chinese) at peak times like National Day.

But unexpected weather can make things much worse. At least 1,000 visitors were stuck overnight (link in Chinese) at the cable car station going up to Mount Hua in northern Shaanxi province on Oct. 3, after the area was hit by strong winds (link in Chinese).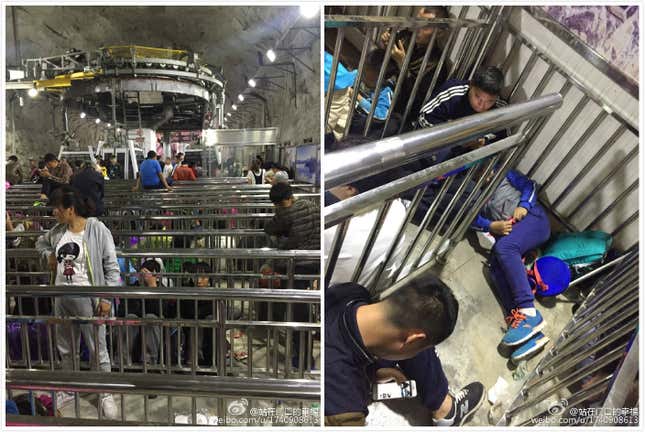 Spending less in Hong Kong
Chinese tourists dropping huge amounts of money in Hong Kong is a thing of the past. Though mainland Chinese visitors to Hong Kong during the first three days of the holiday grew 3.6% from the same period a year ago, retailers said spending was much more muted than in previous years.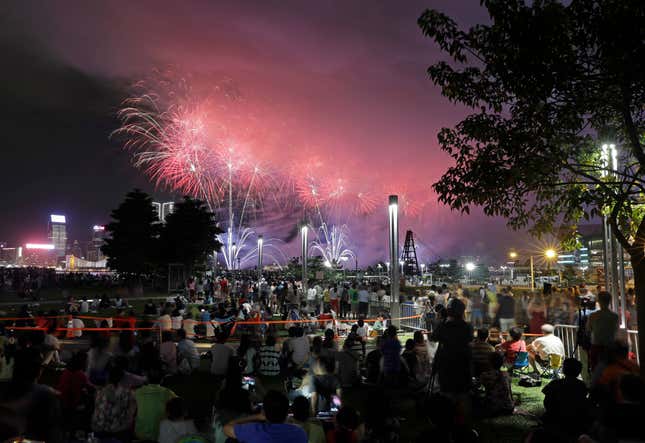 Some blame the rising tensions between mainland China and Hong Kong for driving Chinese visitors away from the city, but as China's economy slows, tourists are also less willing to spend. Hong Kong posted a 10.5% drop in retail sales in the first half of 2016, the worst performance in 17 years.