The Wing, a new co-working space and social club for women only, opened in New York City on October 10. It already has 250 members, 1,300 applications pending, and over 25,000 followers on Instagram. The club, with its feminist leanings, clean design, and luxurious amenities has tapped into the needs, ambitions, and aesthetics of many New York women. Here, a look inside from photographer Natalie Keyssar, who texted Quartz's photo editor upon her arrival: "I want to live here."
For a longer look, read our feature about how The Wing has crafted a new kind of exclusive club for the Instagram generation.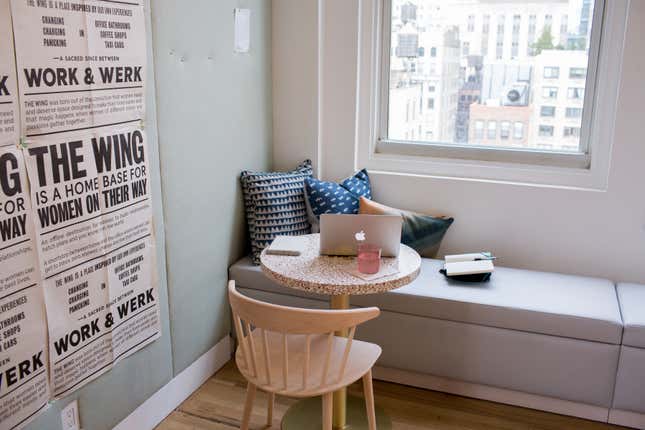 The Wing is located on East 20th Street, in a Manhattan stretch once known as the "ladies' mile"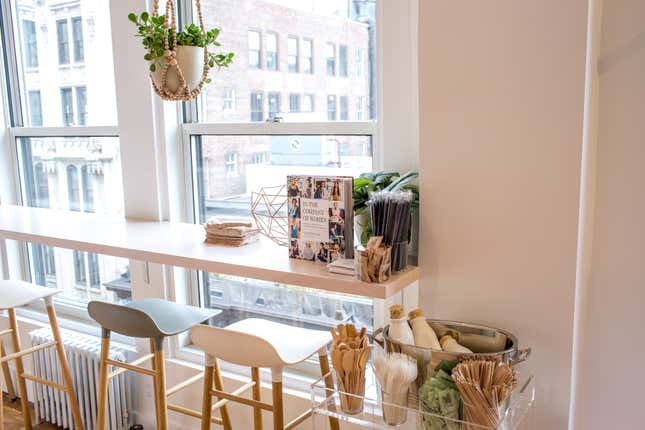 Members can invite outside guests for meetings—so long as they are women.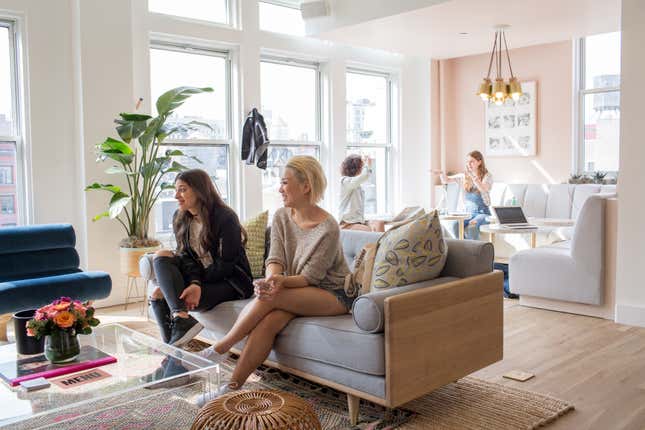 MacBooks are the laptop of choice.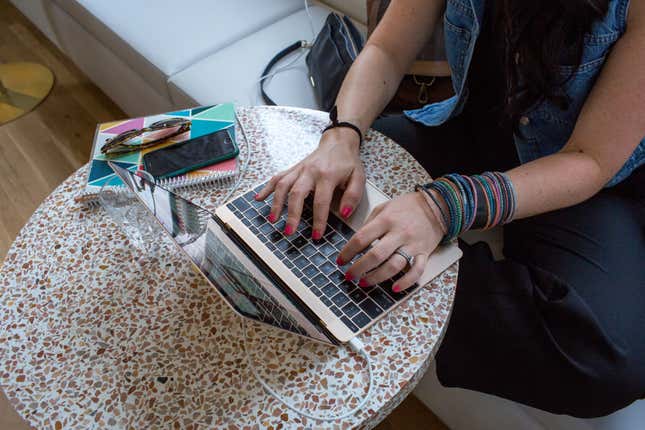 The café serves salads, soba noodles, and rice bowls from Dimes, sweets from By Chloe, and coffee and tea from Cafe Integral and Bellocq.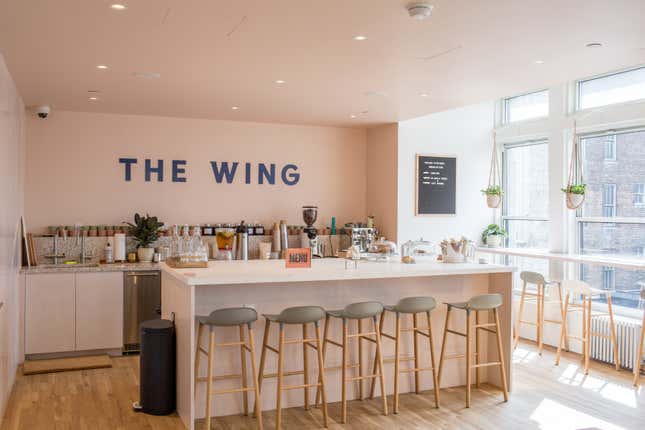 The application for membership includes questions such as "Which fictional TV character is your spirit animal?"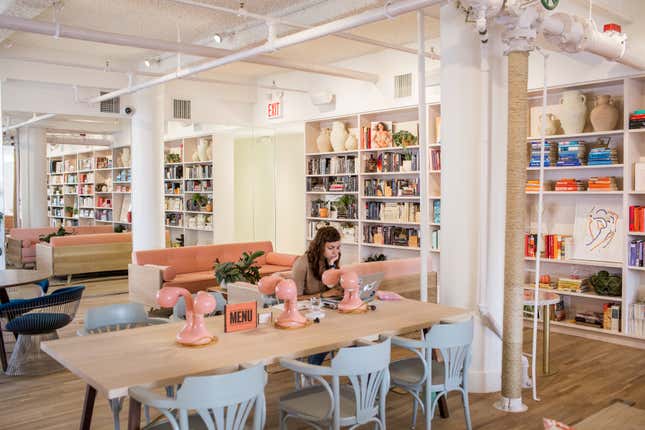 The writer and librarian R.H. Lossin curated The Wing's library.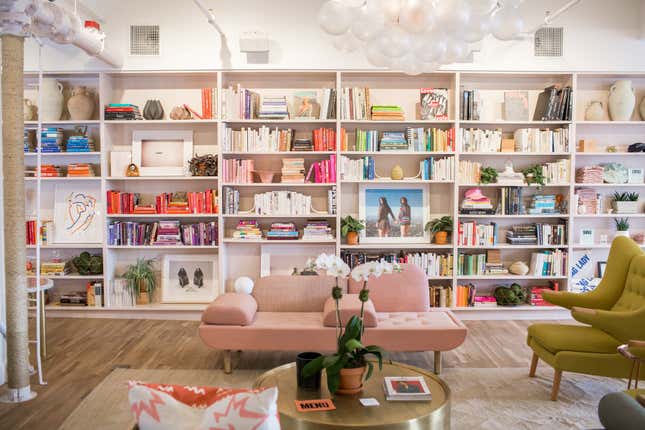 The authors represented include Rosa Parks, Ayn Rand, Clarice Lispector, and Danielle Steele.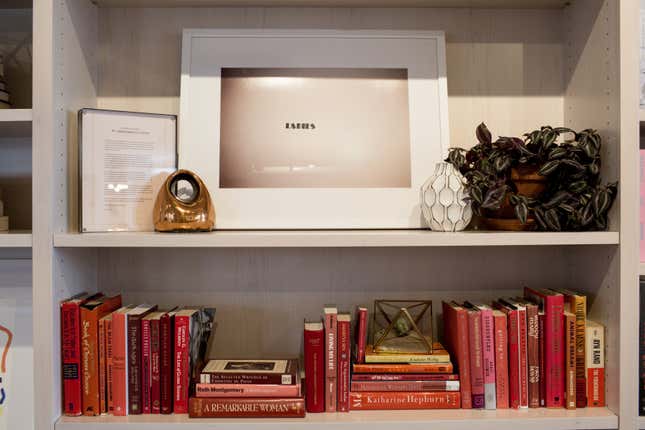 The conference room can be closed off with a glass door, and includes equipment for video conferencing.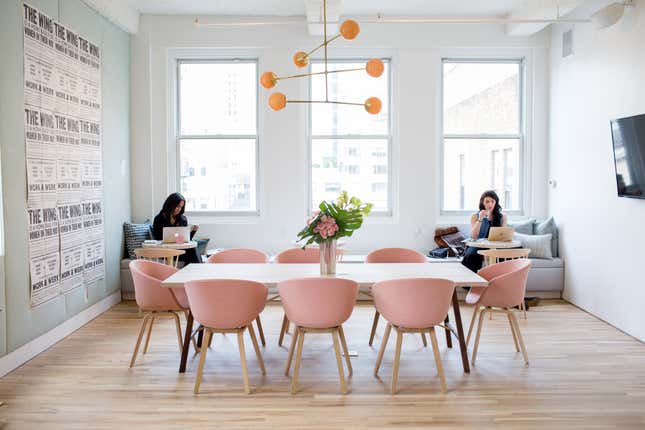 Illustrator Joana Avillez created The Wing's custom wallpaper. It hangs in a private room for breastfeeding or pumping, and a vanity space where members can order Glamsquad's on-demand beauty services.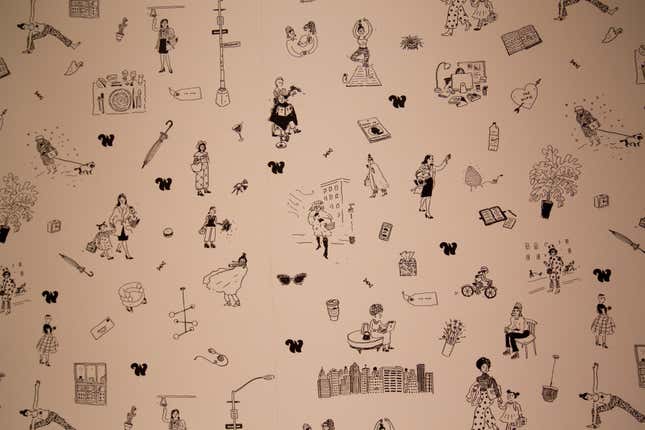 Showers and vanity spaces are stocked with products from women-founded companies such as Lola, Glossier, and Ouai. (Plus Aesop!)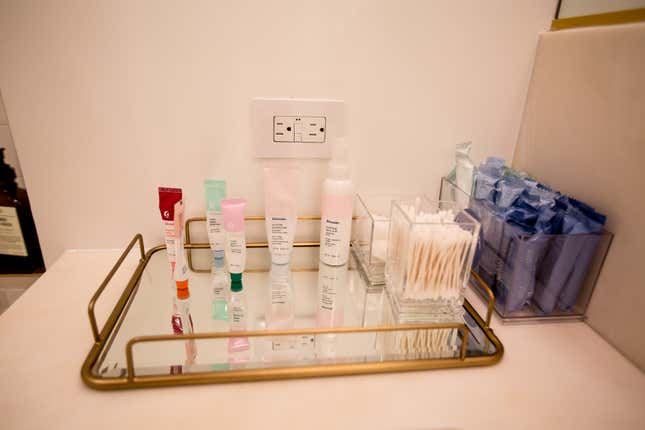 Monthly membership costs $185.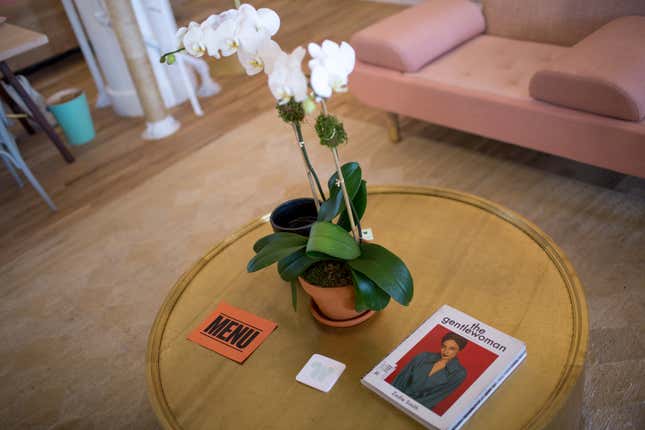 Founding members of The Wing received "welcome boxes" packed with swag, which is also available for sale at the club.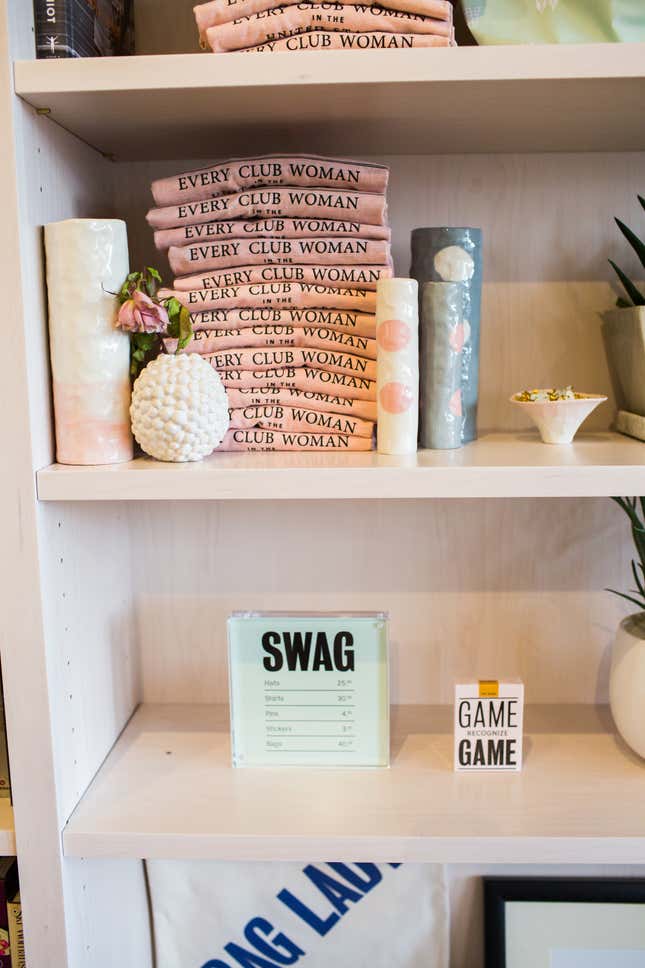 As they consider applications, The Wing's staff hopes to build a membership that's diverse in terms of age, ethnicity, and profession.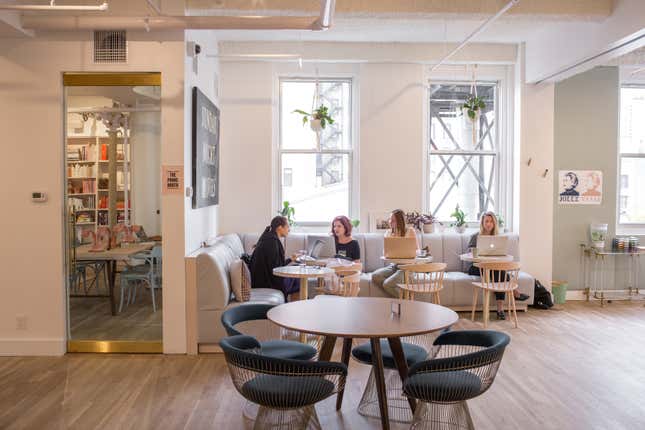 All the art is by female artists. This watercolor is by the artist and author Leanne Shapton, who is also a member.