There's a real art to finding the perfect emoji, image, or GIF to respond to a text. And for Molly Young, there is no better source than early Netherlandish portraits.
"If you can find a person in a Breugel painting who reflects your current mood, it's very satisfying," says Young, a copy director at Warby Parker and a writer. "They're just so much more expressive than these little yellow smiley faces."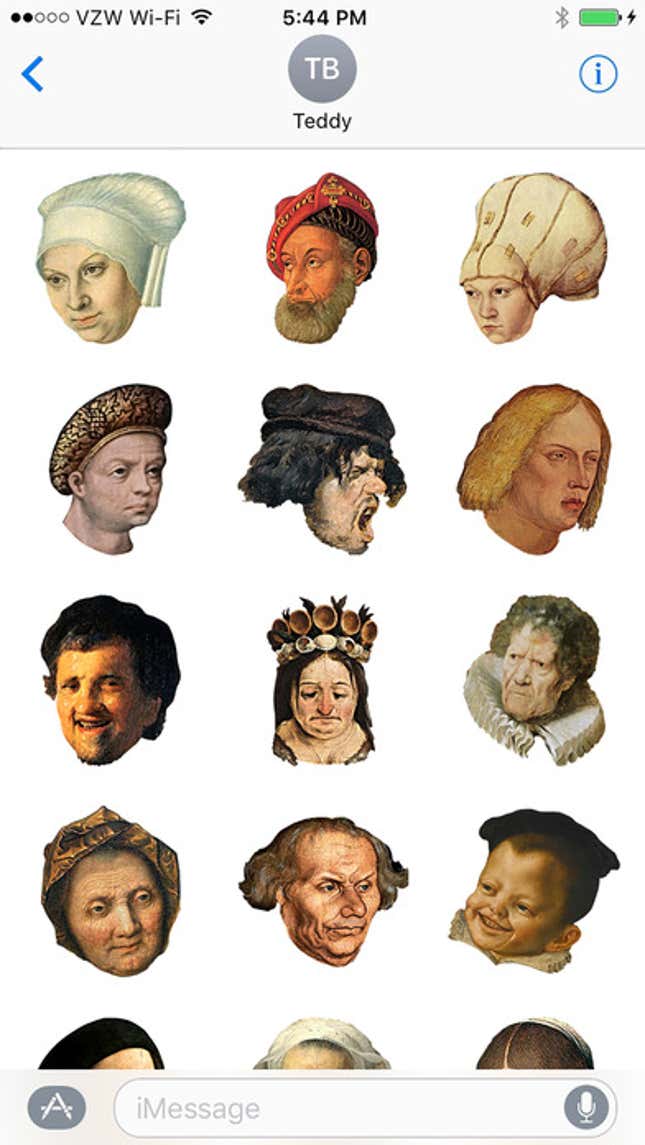 Young is now sharing that unique sense of satisfaction with a new iOS app called Rejoinders, which she created with her partner Teddy Blanks, a founder of the Brooklyn-based design studio CHIPS. The idea for the app was seeded when Young became obsessed with the strangely mature face of a baby in a 16th century painting after seeing it up for auction at Sotheby's.
"I totally understand this man, with his mischievous grin," she says. "His rotting teeth."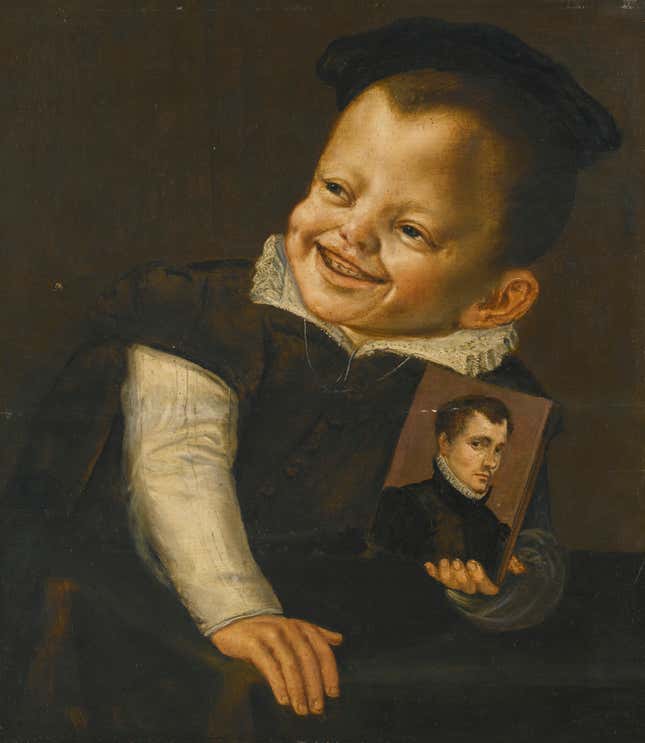 Before long, she found herself responding to colleagues' emails with the painting of the "baby-man." (Eventually, she also obtained the painting itself for a much-reduced price from Sotheby's after—perhaps unsurprisingly—it failed to sell at auction.)
Now, that baby-man is one of 40 faces available in Rejoinders' sticker set for iMessage. Young says the best expressions are often found on lesser characters in paintings—"a barmaid in the background, or a peasant child playing a game in the dirt."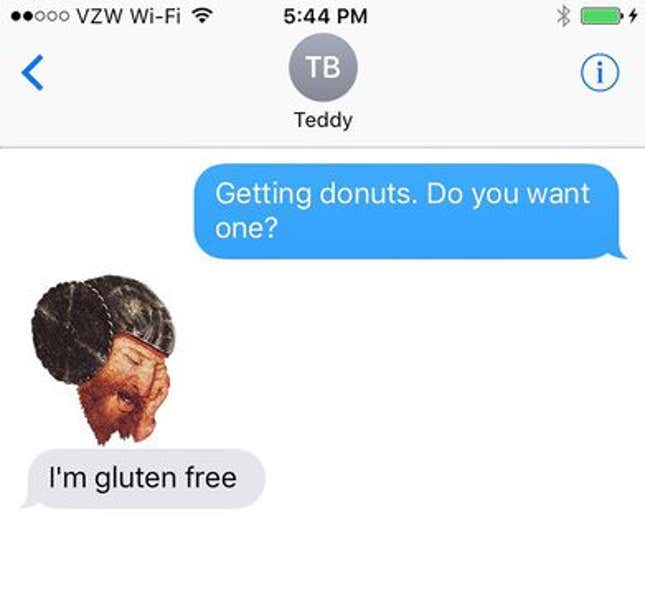 A recent update to the app added ten expressions, including "scornful glare," and "plaintive gaze."
"Rejoinders provide a fuller range of human emotion than emoji," says Young. "And we need the fullest range of emotions possible."
Sometimes the Kanye stink-eye just won't do.