Thousands of women are gathering for the Women's March in Washington, D.C. today, the day after the Donald Trump took the oath of office to protest what is widely seen as a racist, sexist, and divisive political agenda.
Pink-knit "pussy hats" will be ubiquitous today, a symbol of resistance to a now infamous video of Trump bragging about how he sexually assaults woman. With an estimated 200,000 people planning to attend, the march is shaping up to be an historic event taking its place alongside the 1963 civil rights rallies and the Vietnam War protests of 1967.
But the pink hats and protest signs are not just showing up around the US. The march has become a worldwide day of action, and woman around the globe are taking to the streets in solidarity. Bob Bland, co-organizer of the Women's March said there are 600 marches worldwide. Here's just a few of the photos from the global protests.
Paris
Protesting Trump in London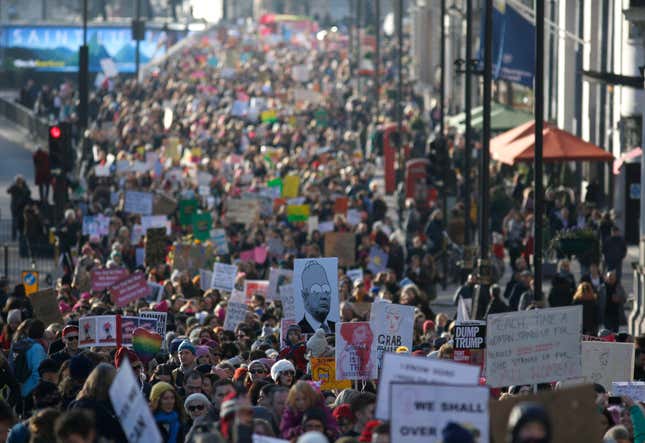 Croatia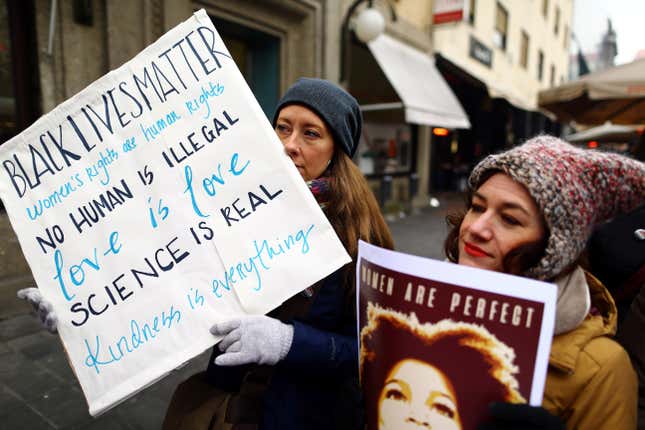 Manila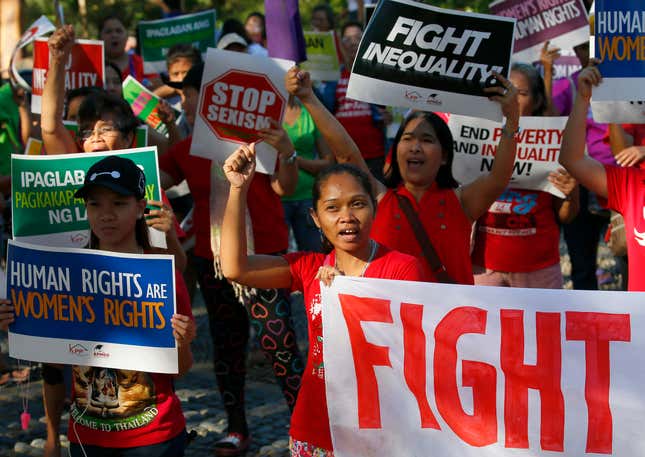 Gangnam
Madrid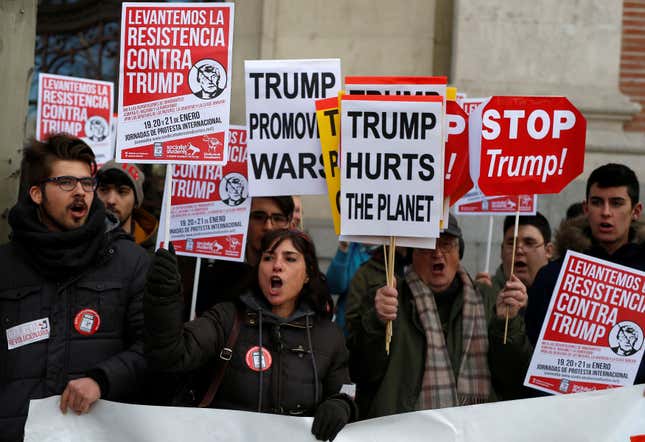 Lisbon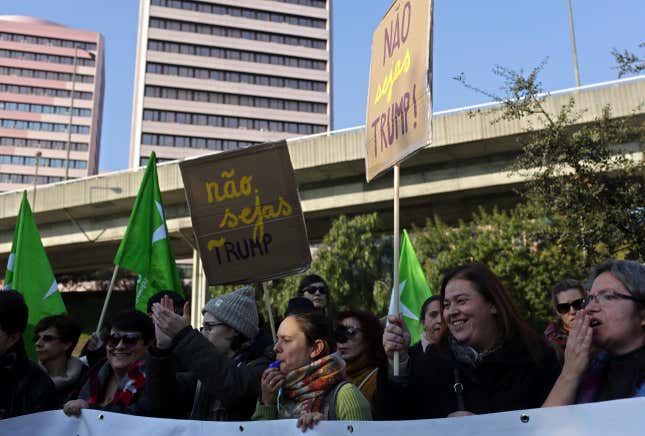 Buenos Aires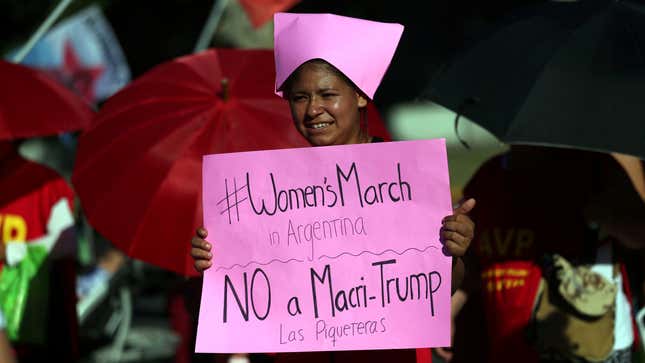 New Delhi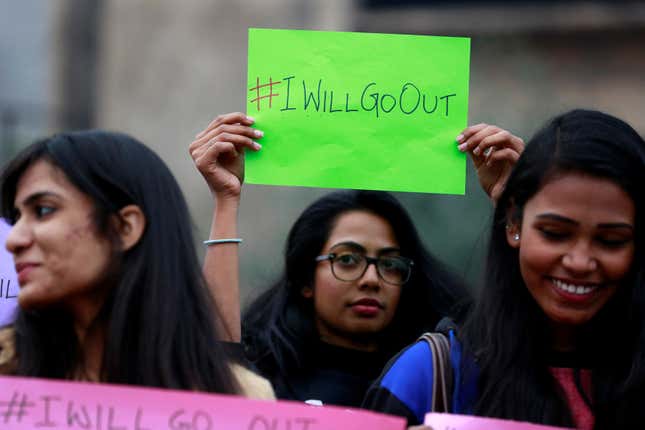 Berlin
Sydney