Peter Ndung'u, a Nairobi-based photographer, was heading home from downtown Nairobi on the evening of Oct. 11 when the rains started. That day Kenya's election officials said they would continue with the country's election rerun, a do-over of August's presidential vote annulled by the country's high court.
The race's opposition candidate, Raila Odinga, who would face incumbent president Uhuru Kenyatta, had withdrawn from the race and called on his supporters to protest what he said would be another sham election. Ndungu attributed the rains to "mother nature probably keen on keeping protestors away from the city."
Rather than hide out in a cafe he decided to capture the scene: snarling traffic, drenched pedestrians running for cover, flooded roads and sidewalks. "When it rains in Nairobi, it gets crazy," Ndung'u says.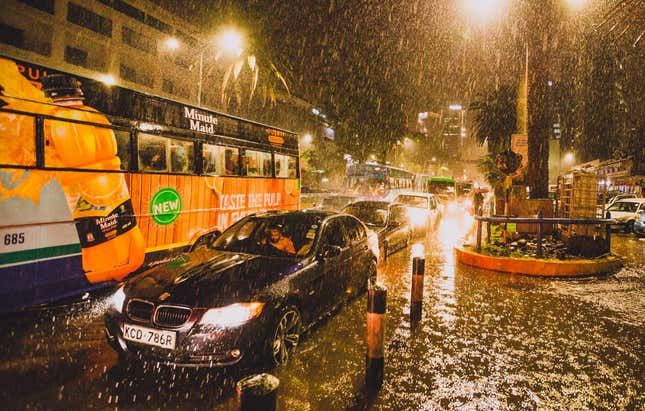 Kenya's rainy seasons, which include the "short rains" between October and December and longer rains from April to May, expose some of the capital's lagging infrastructure. Nairobi's already bad traffic gets worse as poorly drained roads flood. The privately run buses, matatus, that most Nairobians use to get around hike their rates. Across Nairobi, power supply becomes intermittent.
But there's also a quality to the chaos that typifies life in Nairobi, says Ndung'u, 24, who got his start shooting on a friend's camera five years ago. Enterprising Kenyans take to selling rain gear and transport across large puddles via hand trucks. "The energy in the air to avoid rain by pedestrians, umbrellas suddenly being offered for sale on the street. To me, that's the beauty in mayhem," he says.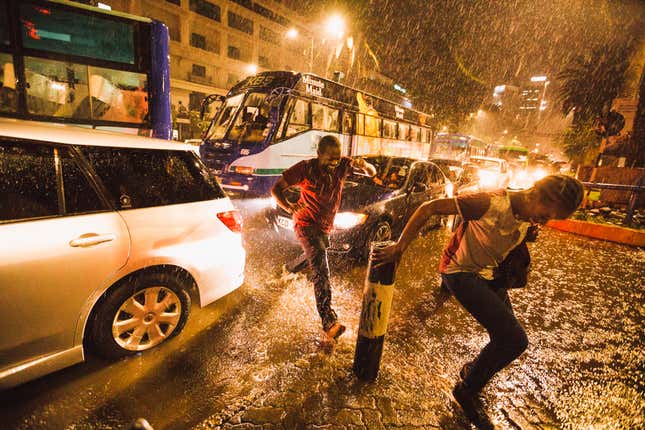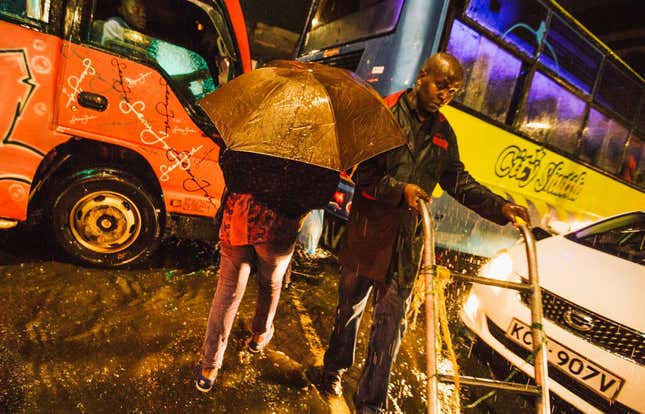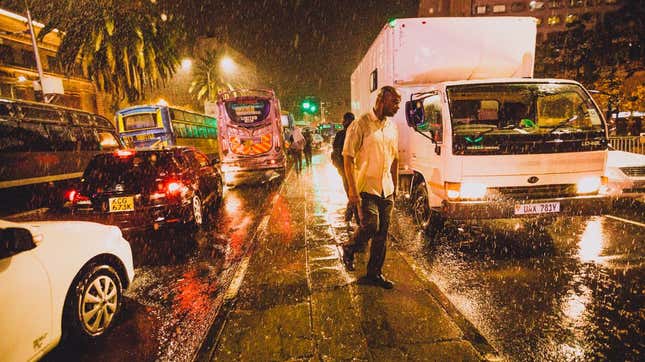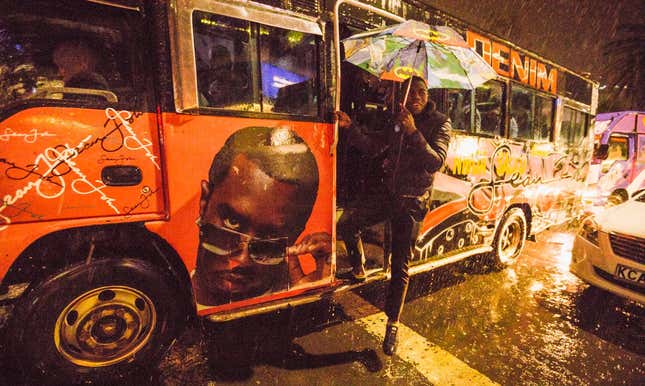 Ndung'u, who now works as a full time photographer after years of teaching himself while still in school, likes to explore how humans relate to nature. In one of his photos, a man running through a puddle smiles. Ndung'u only noticed his expression afterwards when looking through his images. In another, a Mercedes Benz is stuck in traffic with its occupants settled comfortably inside. Other photos demonstrate the effect of Kenya's recent ban on plastic bags: women unable able to cover their hair in the rain with spare bags.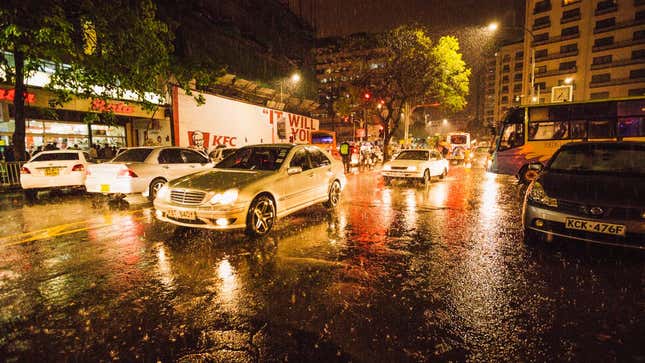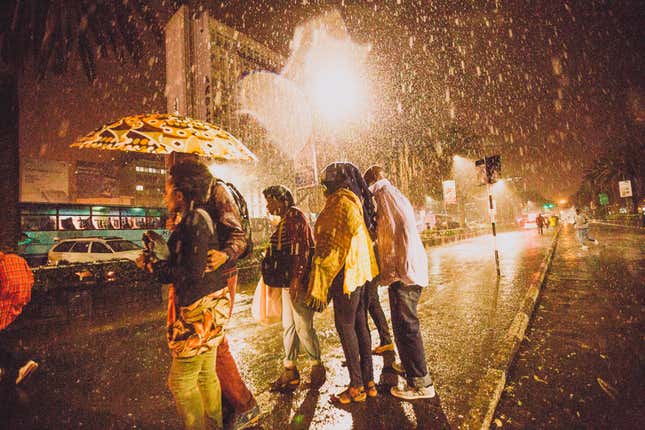 Ndung'u was surprised by the varied responses people had to the rain, an indication perhaps of their perspective toward life in general. "Some people are in no hurry… Others just accept that there's really not much they can do when it begins to pour and they stroll slowly towards their destination," Ndung'u says. "You can tell a lot about perception just by watching people."