Johannesburg
When Jay-Z and Beyoncé announced their On The Run II tour in March, they drew inspiration from the classic Senegalese film of two young lovers on the run, Touki Bouki. It was hardly the first time the superstar couple have looked to Africa for their aesthetic. And yet, The Carters have never honored African fans with a live performance.
The 2016 visual album Lemonade drew heavily on an African aesthetic, from the voluminous, antebellum-styled dress in an intentionally ironic Ankara print to the collaboration in "Afromysterics" with Nigerian contemporary artist Laolu Senbanjo. Somali-British poet Warsan Shire's words were threaded through the visual album.
For her 2017 Grammy Awards performance, Beyoncé called on the Yoruba goddess Oshun in her styling. Before that, for 2011's "Run The World (Girls)," Beyoncé flew Pantsula dancers from Mozambique to teach her their moves, and featured them in the hit single's video. As The Carters' have increasingly focused on the visual element of their music, they've been unafraid to tap into an international point of view, shooting their latest video in the Louvre.
It's reflective of the global cultural and commercial success Jay-Z and Beyoncé have carefully cultivated. Yet, for all the celebration of "tattered passports" Jay-Z raps about on the song "Nice" off The Carters' first joint album Everything is Love (released during the On The Run II tour), it's been a while since Jay-Z or Beyoncé have had their passports stamped in Africa.
The On The Run II tour schedule lists no African cities. Neither did the first On The Run tour, nor Beyoncé's solo shows The Formation World Tour and The Mrs. Carter Show World Tour. For all their allusions to touring the world, the Formation tour went as far as western Europe, while the Mrs. Carter Show travelled to South America and Australia.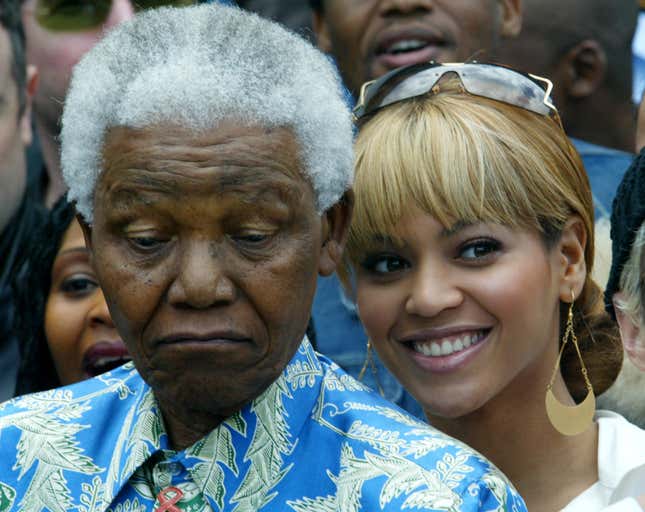 The last time Beyoncé performed in South Africa was part of a charity concert for late former president Nelson Mandela's 46664 foundation in 2004—back when she was still a member of Destiny's Child and just months after releasing her 2003 debut Dangerously in Love.  Jay-Z toured South Africa in 2006, with Rihanna as his opener.
No charity gigs
Performing in Africa shouldn't be mistaken as a charity gig though. In what has been dubbed the "golden age" of touring, concerts bring in the millions of dollars that album sales used too. With tours competing with actual music production as the most important part of the music industry, increased ticket prices haven't deterred fans. Seeing your favorite artist on stage is an increasingly important milestone in the "experience economy" that has characterized millennials' entertainment spending habits.
When even considering adding a city to their tour schedule, artistes have to consider, the costs of getting there and doing business in that local economy, specifically if there's a consumer base that can afford a profitable level of ticket pricing, says Ray Waddell, president for media and conferences with the Oak View Group and a former veteran live entertainment reporter.
"Artists of the highest stature only have a limited amount of available dates and weigh markets based on how they serve their overall strategy in a specific cycle," said Waddell. "Routing, album cycle, sponsor goals, and stature in a given market all play a role in which dates and cities are prioritized."
In the more than 10 years since their last African appearances, the couple's star power has grown, but so has Africa's entertainment budget and infrastructure. Thanks to the 2010 FIFA World Cup, South Africa is a "gateway" touring destination for Africa, just as it is a point of entry for other industries as Africa's most advanced economy. With its stadiums, established ticketing systems, security and promoters, it has the infrastructure to play host to big international names.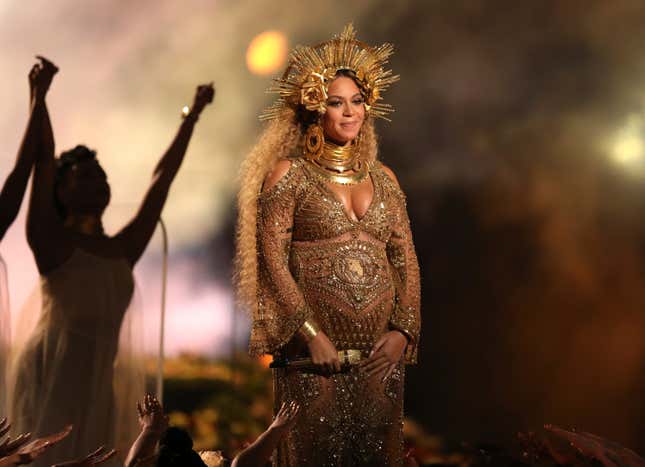 What's more, fans from around southern Africa have been willing to travel to Johannesburg and Cape Town to see their favorites. If African members of the Beyhive have already saved up for Coachella tickets or bought concert packages to London to see Beyoncé live, more would be willing to fork out for the fuel or short flight to Johannesburg.
Artistes who have crossed the Atlantic to play to their African fans have sold out in minutes. No longer an opener, Rihanna performed in a sold-out stadium concert to nearly 70,000 in Johannesburg in 2013, even as ticket prices were comparable to the US and Europe. Rihanna's South African sales were beaten by Justin Bieber who caused a frenzy among teenage girls when he performed in the country in the same year, with tickets selling out in hours. Bieber returned in 2017, and South Africans again flocked to his show in the thousands.
As The Carters remain in the northern hemisphere, other artistes are still seizing the opportunity to broaden their base in Africa. Pop star Katy Perry travels to Johannesburg next month and singer Ed Sheeran announced this week (June 25) that he'll be touring South Africa next March. Demand for Sheeran's announcement forced concert organizers Big Concerts to add an extra date within days of the announcement.
South African promoters Big Concerts are behind Perry and Sheeran's shows and have brought everyone from Elton John and Lionel Richie to One Direction and Lady Gaga to South Africa. They were also, incidentally, the promoters on Jay-Z's first South African tour.
Along with the physical infrastructure, the business infrastructure is already there too. In 2016, Big Concerts was acquired by Live Nation. The American entertainment company said the South African acquisition "expands Live Nation's global footprint to 38 countries and brings live entertainment at scale to a new continent."
Live Nation has already handled the touring side of Jay-Z's Roc Nation business since 2008, after a landmark $150 million 10-year deal, which was extended this year. Neither Roc Nation, Live Nation nor Big Concerts commented on the possibility of Jay-Z and Beyoncé performing in South Africa, or why they haven't done so in more than a decade.
Creatively, the Carters continue to take inspiration from the continent, but have yet to bring the results of that inspiration to Africa. The last date on the current OTR II tour schedule is October 4 in Seattle. By then, the northern hemisphere will be cooling down just as the southern hemisphere returns to the headiness of full summer heat. It would be the perfect time for a concert.
_____________________________________________________________________________