The world will never hear Anthony Bourdain's growling, amiable voice ever again. The last show to feature his trademark narration aired in the US last Sunday (Sept. 23) on CNN, where the celebrity chef and storyteller visited Kenya as part of his food and travel program Parts Unknown. The episode was a fitting tribute to the east African nation's dynamism—and marked the end of an era of the 61-year-old's journey unpacking and revering eclectic banquets from across the world.
I was supposed to feature in that episode. Earlier this year, a fixer for the show, who also happens to be a friend, reached out to ask if I would meet with the producers in Nairobi. They wanted someone to introduce Bourdain to Somali cuisine and to talk about the long history of repression and discrimination the community has faced in Kenya. Much more than just a food show, Parts Unknown was loved because it was a geopolitical act too, delving into the local art, political and socioeconomic scenes of these destinations.
I obliged and met with the producers at a swanky hotel in the Westlands area in the Kenyan capital. There we discussed different types of Somali food, and the various restaurants the legendary host could visit. We also conversed about my liminality as both a Kenyan (by birth) and Somali (by ethnicity and upbringing), and the questions of estrangement and belonging that come with that.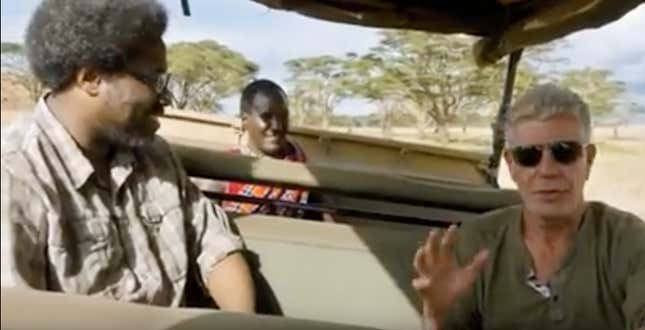 Kenya and Somalia share a 700-kilometer border (434 miles), yet a chasm of suspicion has separated the two nations for decades. In recent years, the Kenyan government's ostracizing of its own ethnic Somali citizens, its maltreatment of tens of thousands of refugees from Somalia residing within its borders, and the deadly terrorist attacks stemming from its army's invasion of Somalia in 2011 have also worked to widen this level of mistrust.
All was good to go with Bourdain's team until, a few days afterwards, the producers called to cancel the segment because of timing and scheduling issues. I was disappointed but totally understood. Yet when the news of Bourdain's death came in June, I felt a particular sadness at not having had the chance to take him around to eat Somali food.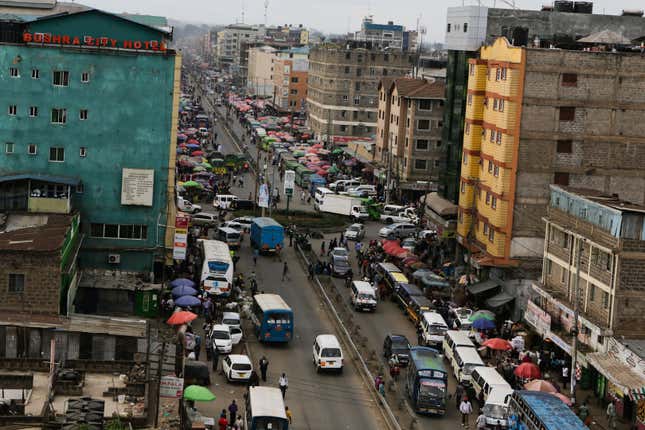 "Little Mogadishu"
If we had met, we would definitely have visited Eastleigh, the bustling global commercial hub of Somali entrepreneurship. Known as "Little Mogadishu" after Somalia's capital, the area is home to dozens of malls that are host to numerous Somali restaurants that feature all-rounded menus. Most likely, we would have hit up Kilimanjaro Food Court (KFC), one of my favorite Somali eateries.
Somali food served across the Horn of Africa draws influences from across the world, fusing culinary traditions from India, Italy, and the Arabian Sea. The diet is, however, high on carbohydrates, low on vegetables and fruits, and given the abundance of livestock, big on meat.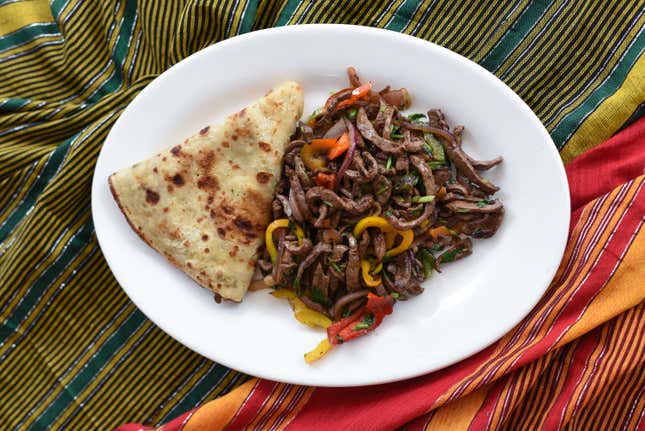 To begin our exploration, I would have suggested Bourdain try sukhaar, tender beef chunks sautéed with onions, bell peppers, and tomatoes, and served with chapati. Another option might have been to start with liver and anjera flatbread. This would be followed by having copious amounts of rice served either with tender and succulent aroosto (baby lamb), dhaylo (baby goat) or camel meat. The meals are always served and eaten with bananas, a sacred rule that if broken could merit serious repercussions.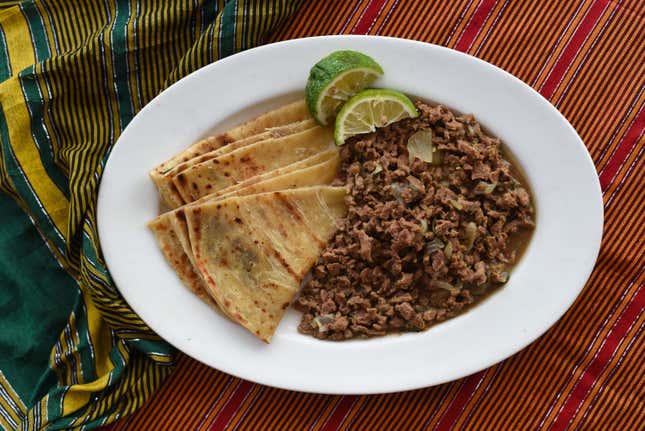 This dining session would have ended by drinking a cup—or two or five—of very sweet, milky tea redolent with spices including cardamom or cloves. I would also have suggested he gulp down a glass of camel milk, long a popular practice in the Middle East and Africa and slowly catching on across the world. I would have cautioned that camel milk can make your stomach queasy and lead to some bathroom drama—but again, I suspect his adventurous streak would have won the day.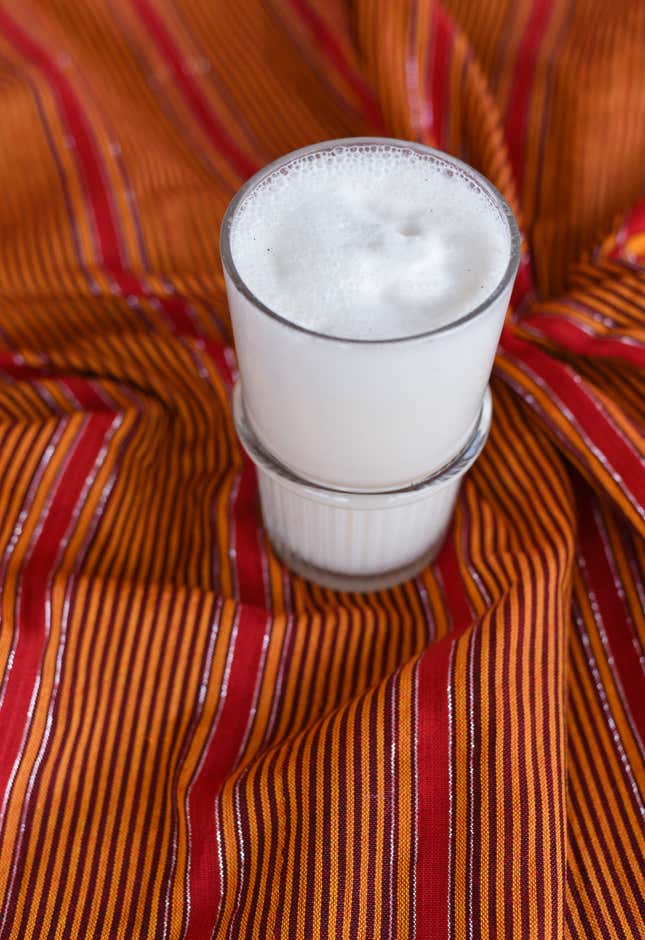 As a TV ambassador to global eating, Anthony Bourdain would have been happy to know that Somali food in Kenya was helping lessen antagonism toward the community. This is especially true as Somali restaurants like KFC, Al-Yusra, Hamdi, and others open more branches in Nairobi and beyond, inviting more eaters to explore their appetizing meals.
Bourdain taught us how to celebrate the world's diversity through food. I only wish I took him around to see and taste mine.
Sign up to the Quartz Africa Weekly Brief here for news and analysis on African business, tech and innovation in your inbox