For the second time in less than five years, Iyinoluwa Aboyeji—one of the most prominent names in Nigeria's tech ecosystem—is stepping down from a successful company he co-founded.
Aboyeji, a 2016 Quartz Africa Innovator, has left his role as chief executive of Flutterwave,  a little over two years after he co-founded the payments solutions startup. Flutterwave, one of the well-regarded startups of Africa's fintech space, has quickly become a leading player in online payments processing 60 million transactions worth over $2 billion. It lists global companies including Uber and Booking.com among its clients. Olugbenga Agboola, a co-founder, will replace Aboyeji as chief executive.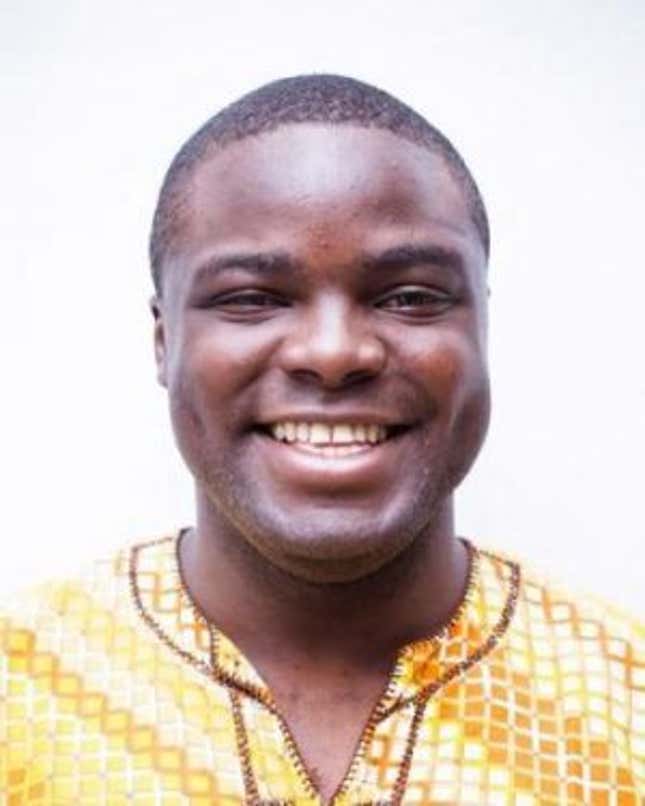 Aboyeji's departure comes just as Flutterwave announced an extension of its Series A round which takes the total funding it's raised beyond the $20 million mark. The extension comes a year after the company's $10 million Series A round which was led by leading Silicon Valley venture capital funds Greycroft and Green Visor Capital.
Participants in this round include CRE Ventures, Fintech Collective, Raba Capital and notably Mastercard. Among Flutterwave's leadership changes, Joe Saunders, chairman of Green Visor Capital, will join the board of directors.
Backing from Mastercard and Saunders, also a former chief executive of Visa, is the latest sign that global payments players are paying attention to the progress of Africa's fintech space and companies after Stripe and Visa both led a $8 million Series A round in Paystack, a Nigerian payments company in August. In general, fintech companies in Africa have become the most coveted by investors, receiving the highest share of funding in recent years.
Aboyeji's surprise departure from Flutterwave follows a similar pattern from 2016 when he left Andela, a company that trains African software developers and pairs them with global tech companies. At the time, Aboyeji left two months after Andela's landmark $24 million Series B funding round led by the Chan Zuckerberg Initiative. Andela was co-founded by a team including Aboyeji and chief executive Jeremy Johnson in 2014.
Aboyeji says he will now spend his time to "pursue family goals" and among other things, "supporting and advising" local startups. It's a role he's played over the years as a champion of innovation in Nigeria's tech ecosystem which has grown to become the most valuable ecosystem in Africa. Ultimately, his departure, so soon into the upward trajectory of another successful startup, will raise more questions than answers in a sector with a paucity of high-profile star talent.