MTN's new "smart feature" phone is meant to be as affordable as a feature phone, as multifunctional as a smartphone and will help Africa's largest phone network dominate mobile phones in Africa.
The mobile network has launched its own phone in a bid to take a stake in Africa's mobile hardware market, it's unclear if it'll be able to dominate like it has on the continent. The "smart feature" phone will be available in Nigeria and South Africa in the first quarter of 2019, and will retail at $20 to $25, MTN said in a statement. It will also eventually be available in the 15 other African states where MTN operates.
For its "smart feature" phone, MTN isn't reinventing the wheel, and instead found partners with proven success in emerging markets. The phone's hardware is created by China Mobile, with a faster 3G smart chipset created by Chinese technology company Unisoc. The tech manufacturer has already worked in Africa for over a decade, with feature phones like South Africa's MobiCel. The phone may not have the advanced computing abilities that would make it a smartphone, but it has a specialized operating system that allows it to run popular social media apps and simple email formats.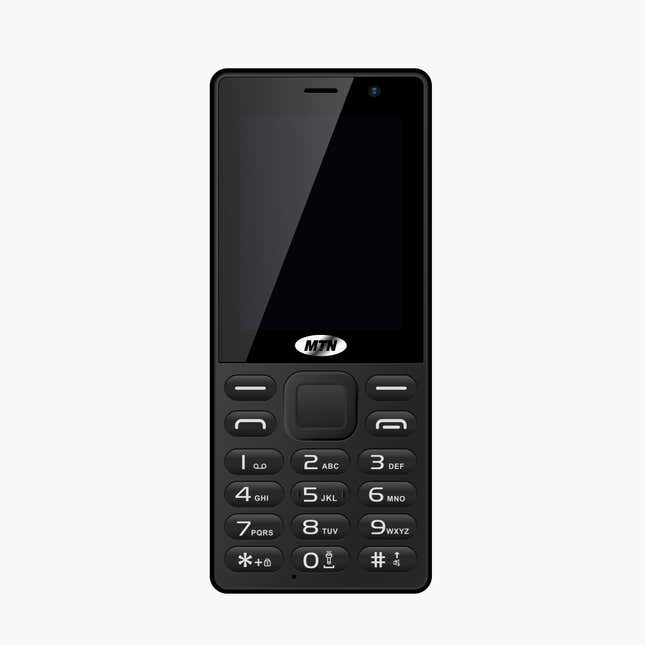 The phone's operating system is run by KaiOS technologies, which specializes in creating a smart phone user experience for feature phones. Headquartered in California, the company has seen its biggest growth in India. For MTN, KaiOS says it will have localized apps along with international favorites.
The MTN "smart feature phone" offers users wifi and Bluetooth connectivity, the Google assistant and ease of access to social media apps. The phone also has a front and back camera and promises a longer battery life, which would be a plus in a market where electricity is not always guaranteed.
All of this makes for a potentially attractive yet accessible phone, which could be a win in the African market. Feature phones with limited internet access still dominate here largely due to price.
With more than 225 million subscribers, mostly in Africa, but also Syria, Iraq, Afghanistan and Yemen, MTN has expanded in a relatively short 24 years with South Africa as its base. Now, with its own handset, it may truly monopolize the market.
MTN will have seen the success of another Chinese player, Transsion, which now makes and sells the most phones in Africa. It has been able to overtake more established brands by offering simple and affordable feature and smartphones across the continent.